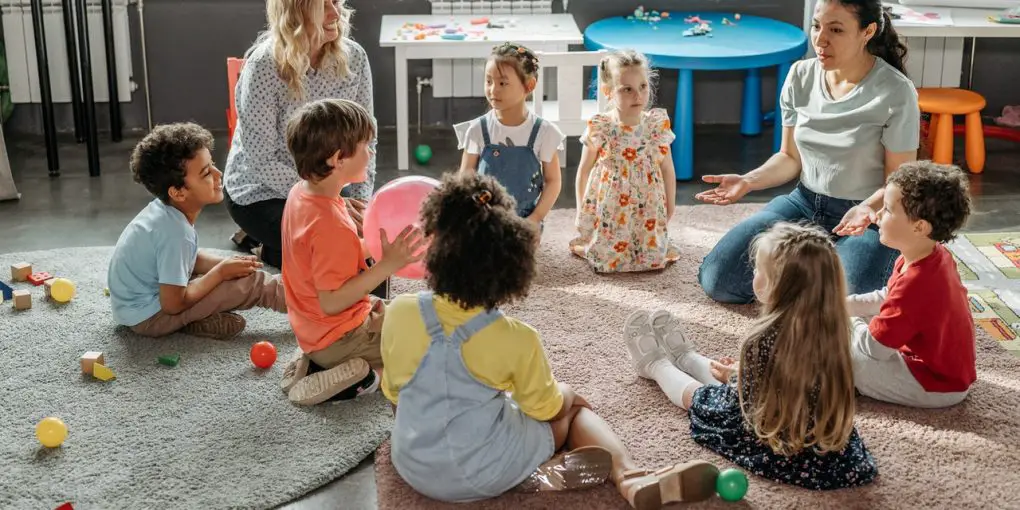 7 Tips For Setting Up A Family Game Room
Everybody in the family seems to have their routines and things to do daily, so it could be difficult to spend some time together. Other than weekends, breakfast, and dinners, it's harder to gather everyone to share an activity. That's why it's imperative to find ways to incorporate something fun in the house, which will appeal to the entire family. And it's definitely a family playroom. 
Imagine how much fun and creative it would be to set up a game room so, you and your loved ones can play games. Whether you set up some online and video games to play, some board games, billiard tables, or dartboards, the sky's the limit for some game room unique ideas. 
To help get you started in setting up your family game room, here are some tips to try out:
Light It Up 
A key aspect of your game room's aesthetics is the way you use the lighting. If the room's location is situated in a place where natural sunlight can seep through, this is a good thing. You can reduce young children's or teens' eyestrain by providing good lighting in your game room. 
Also, this is an excellent alternative to using electricity on light bulbs, as it is more eco-friendly and cost-saving. The best place for your gaming equipment and TV screen in your game room is away from windows where light can bounce off the screen and cause glare. 
A game room's lighting contributes to its fun atmosphere. Consider installing some neon lighting and other high-technology-designed lights that will look cool on your game tables and consoles. These will make your game room look even more appealing. Hang in some great ceiling lights and light up your pool table to make it easier to play on.
Add-In Your Family's Favorite Sports 
A game room can be transformed into the recreation of your favorite sport if you have space and budget. Think about what indoor sports you can add to your game room. A cheap pool table is a brilliant idea for your family if they love to play it with their friends. It's also a great accent to your game room, making it the focal point. Other sports to add include dartboards, table tennis, and more sports that can be played indoors.  This gives your game room a legit sporty vibe.
Add Comfy Furniture And Seating Areas 
To make your ideal family room cozier, think about adding a nice and comfortable furniture. Your loved ones and even your friends will not only enjoy but be relaxed too. If you plan to add a few, keep on mind to put adequate seats to accommodate enough guests, if you ever decide to make it open for anyone. When you are too tired to make it to your bedroom, a comfy couch can double as a bed. This is also a perfect room for a sleepover session for you, your kids, and friends. 
It is primarily up to you how you decorate your gaming room. Whatever you want can be put here. But it's crucial to find these two most important pieces of furniture in the room:
Gaming Desk
Since a game room will mean lots of video games to be played, installing your PC or gaming screens on a gaming desk is essential. Ensure to choose a desk that can accommodate the keyboard, mouse, screens, and other accessories. 
Gaming Chair 
Choose a reclining chair if you want your family to sit comfortably while enjoying their gaming sessions. Most designs provide cushions and back support. These features allow you and your family to maintain a proper posture while playing games for some time. Several styles are available in stores and online. You may also invest in more gaming chairs if you have more than one kid, so they won't fight over who gets to sit where. The type of furniture you buy for your basement should be determined by the games played there. Ergonomic chairs, comfy furniture, some sturdy tables, and desks are all needed if you feel like it's a room where your family would like to spend more time.
Create An Entertainment-Friendly Layout 
Plan the layout of the room to accommodate many guests. It's a perfect area to invite family and friends over if you're planning to play all together, watch a movie, or simply just lounge around and talk. The size of the game area and the location of the game table may determine whether you should install more than one TV so that your guests do not have to gather in one area during the game. Also, plan out the areas intended for gaming, sports, or any other activities so that they won't be topsy turvy. After serving some simple family dinner, you can all head into the game room and continue some bonding time.
Add Game Consoles Shelves 
Gaming is a popular hobby, so you probably own more than one gaming system. To eliminate clutter and improve a more organized way of storing these gadgets and devices, it's essential to invest in console shelves. You can place it next to the TV stand or highlight it in the center of the game room.
Soundproof The Room 
Game rooms can be noisy. Hence, it's a brilliant idea to create a soundproof game room. There are many ways to minimize sound between floors and rooms. Consult your contractor about upgrades like added insulation, sound panels, and more, so you can determine the best option based on price and importance. After soundproofing your room, you won't have to worry about disturbing other family members studying or doing other things.
Install A TV 
Full HD TVs are a great addition to your game room, mainly because they serve multiple purposes. You can play games or watch movies on these huge screens. If you plan to invite friends over to play games, the entertainment area is the perfect choice. Combining a comfy couch and a TV set will allow you and your guests to watch movies together. Televisions can be connected to any gaming system, so it's an efficient tool for gaming too.
Conclusion 
In these times, when everyone has their own priorities and way of relaxing from life's hustle and bustle, reconnecting with your family members is something you need to do often. Having a nice and cozy family room could strengthen your family's bond. When building your perfect play room, it's essential to strike the right balance between class and functionality. Hopefully, the tips mentioned above will help you achieve these goals. Nothing beats a family game room that has everything your family needs and loves. Your kids will surely get to create many memories together with you while developing their skills through sports and gaming practices.