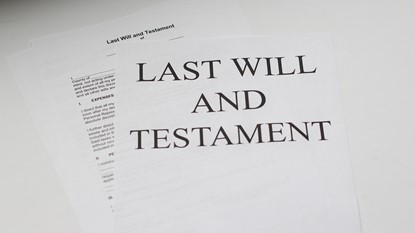 5 Common Misconceptions About Making a Will
A will is one of those legal documents we cannot afford to get wrong, and yet there remain plenty of untruths and misconceptions around them. Read more below.
You Only Need a Will if You Are Wealthy or Have Lots of Assets
The world is not divided into those who have enough money to justify the creation of a will, and those whose finances are not important enough to be treated with care, attention and respect. No matter how much money you have, or how much you own in the way of property or business shares, it is vital that your assets are distributed in a way with which you would be happy.
You Are Too Young to Make a Will
Whether you are very old and unwell, or very young and fit, there is absolutely no way of predicting what will happen tomorrow. Any adult, regardless of whether they are in their twenties or eighties, should make an effort to sit down with a solicitor and write a will that acknowledges all of their current assets, and who should stand to inherit them if the worst does happen.
That's not to say, however, that if you create a will in your mid-twenties you are free to forget about it for the rest of your life…
A Will Never Needs to Be Updated
Many people live under the assumption that, unless you win the lottery and your financial situation changes dramatically, you don't need to revisit your will after its creation.
In truth, our lives rarely stay the same over the course of a few years or decades, and there are many possible situations that will require special attention in your will. For instance, if you have created a will prior to getting married, then it will be void following your marriage.
Similarly, if you enter into a long-term relationship but choose not to marry, then you ought to ensure that your partner is properly acknowledged within your will. If the relationship ends, you will need to remove them.
There are many more instances where updates will be required – yet another reason why you should consult with an experienced solicitor when creating a will.
Your Will Only Covers Money and Physical Possessions
While money, property, and valuable or sentimental items are typically the first things that spring to mind when we think of wills, there are other things that can – and should – be acknowledged within this document.
For instance, the overwhelming majority of us now hold plenty of digital assets – the details of which should be included within the will. This can include digital media, such as photographs and video, and passwords to your social media accounts.
Similarly, any business interests should be covered by the will, such as shares you hold.
If I Don't Leave a Will, Everything Will Go to My Partner
The validity of this statement really depends on the individual. Those who are married will automatically stand to inherit their partner's possessions according to the laws of intestacy, which come into play whenever a valid will is not provided by the deceased.
The laws of intestacy, however, preclude many people from inheriting anything from their loved ones. Any step-children, for instance, whom you have not legally adopted will miss out on inheriting, as will any partner with whom you are not married or in a civil partnership.
In truth, very few people are able to be acknowledged under the laws of intestacy. For this reason, it is always worth creating a will, in order to ensure that your loved ones are taken care of in your absence.