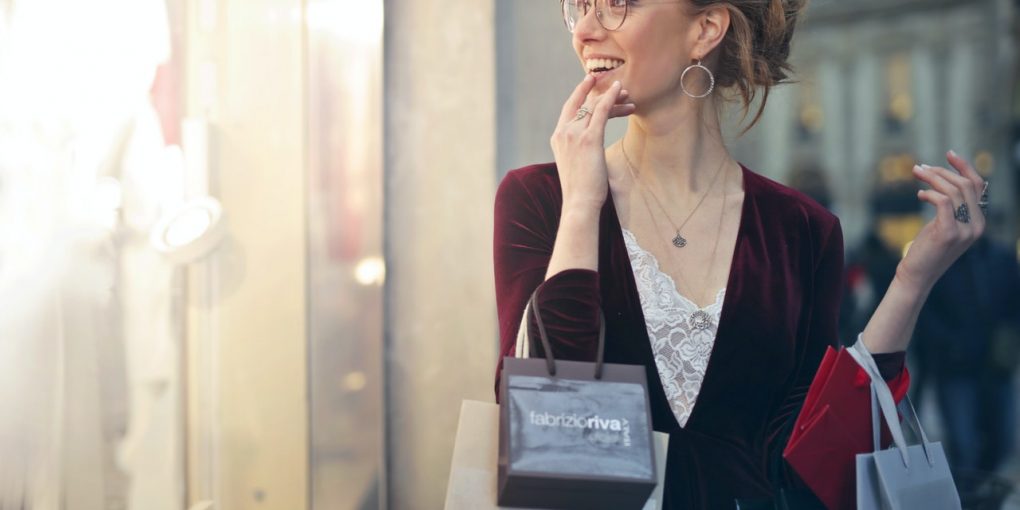 6 Items You Should Shop for in January
Once the holiday rush has passed, the new year presents an opportunity for new beginnings. At this time, many find themselves especially driven to reflect, make resolutions, and set goals for the year to come. Whether they'd like to get physically fit, save money, spend more time with loved ones, or anything else, motivation to work toward these goals will definitely run high through the month of January. And in many cases, retailers are happy to cater to those looking for a fresh start by trotting out great offers for the new year.
Some might be burnt out on shopping after a busy Christmas season, but for many Pinoys, the lure of a good sale is too much to pass up whatever the time of year. Stores are also highly likely to spend January marking down seasonal items and working to clear stock—a golden opportunity for especially savvy shoppers. If you need a little guidance on which items are most likely to go on sale for the month, look no further than the list below. You're sure to score some sweet deals on the following:
Televisions
Shoppers on the hunt for the best appliance deals online would do well to keep an eye out especially for TV. After the holiday season passes, many electronics retailers will be working to move their inventory to make room for new models, so you can expect some generous price cuts through the month of January. Best of all, it's highly likely you'll even see markdowns on some relatively high-quality sets. If you'd like to invest in a new smart TV or 4K TV for movie nights with the family, now's the time!
Bedding
Many people spring clean throughout the first few months of the year in an attempt to declutter and revitalize their living spaces. This is an especially good time to replace old and well-worn bedding, as bedsheets, blankets, duvet covers, and the like all tend to be marked down through January. You may see similar or bundled deals for other household linens like towels and tablecloths, so take advantage of the opportunity for a full home refresh.
Carpets, Rugs, and Flooring
While many tend to redo their homes late in the year so they're guest-ready during the Christmas season, you'll be rewarded with good deals if you wait until after the holidays to redecorate. Many stores will still be riding that pre-holiday windfall and will be happy to give you big discounts. It will have been worth the wait when you can finally roll out that brand new rug or redo your floors at a fraction of the regular price.
Furniture
Similarly, furniture stores often hold clearance sales in January to make way for the new season's items—a powerful draw for shoppers looking to do some serious home improvement. Don't be put off by the idea of filling up your house with last season's furniture, as you'll definitely find your fair share of classic pieces that won't ever go out of style. With a little patience and a discerning eye, you'll have no problem picking out the right items to bring new life and spirit into your home through the coming year. Best of all, you won't even be taking a big bite out of your budget.
Exercise Equipment
Exercising more frequently and getting fit are some of the most common resolutions to be made at the turn of every new year. Retailers know and take full advantage of this, which is why sales on exercise machines and other equipment are so common in January. The popularity of working out at home has also peaked in the last year or two due to gym closures and other health and safety restrictions necessitated by the COVID-19 pandemic. Hence, whether you're looking for a simple set of weights or a whole treadmill, you can expect to find it cheaper than ever. Wherever you are in your personal fitness journey and whatever your chosen form of exercise, you won't find it at all hard to gear up.
Holiday Décor
If you think about it, Christmas season never really ends—at least not in the Philippines. It might be bittersweet to pack away the Christmas lights and take down your tree come January, but it's also never too early to start preparing for next year. Decorations are always at their cheapest immediately after the holiday season, so don't miss the chance to stock up on cute new ornaments and other knick knacks. Keep them stored in a safe place and you'll be breaking them out again for the coming year's holidays before you know it.
If last Christmas didn't leave you all shopped out, then you have a wealth of New Year discounts, deals, and sales to look forward to. If you know where to look, it's the perfect time to grab things you might have missed from your holiday wishlist.