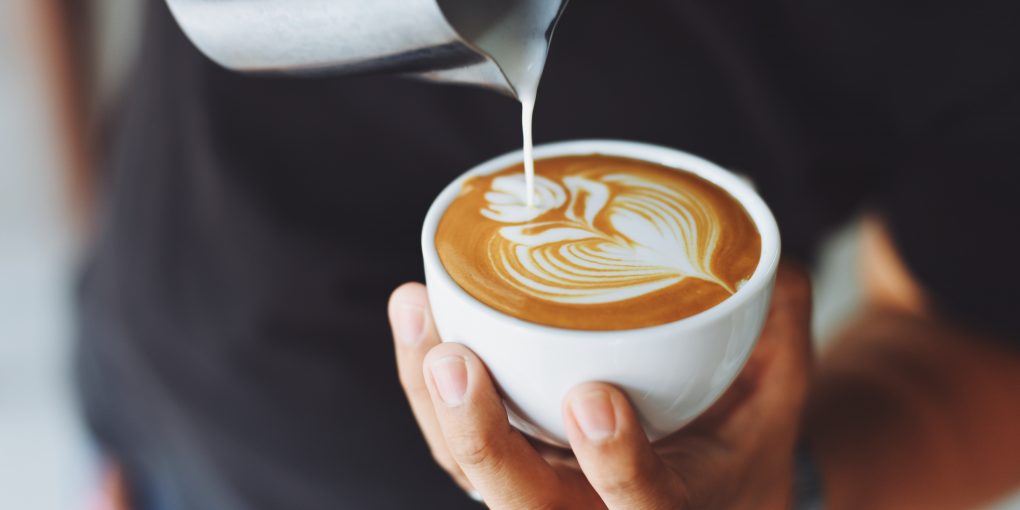 🥇Best Keurig Coffee Maker of 2023: Reviews and Buyer's Guide🏆
Disclaimer: There are affiliate links in this post. At no cost to you, I get commissions for purchases made through links in this post.
In 1972, the first coffee maker from Keurig was launched, and since then, the brand has become one of the most popular brands of coffee maker on the market. This guideline aims to help you have a basic look on some series of this brand.
This series comes with a large removable water reservoir, a whopping 80 oz, with which you can brew over 10 cups of coffee for each refill. K575 can also using brew pod of varying sizes, from as small as 4 oz up to 30 oz in a K-Carafe pod. Its strength control setting allows you to brew a bolder cup using any K-Cup pod brew size. Plus, five temperature settings allow you to enjoy your favorite beverage at your desired temperature. You can also dispense hot water anytime you want from with the "Hot water on demand" button. Plus, K575 has a built-in digital clock to help you program your brewer to turn on or off automatically at set times, so that it is ready to go when you want it and turns off to conserve energy.
Styled to impress, this Keurig coffee maker offers the features that differ it from others. It has an advanced full color LCD touch screen interface with adjustable brew temperature and programmable auto On/Off settings. Its water reservoir is slightly bigger than K575 series (90 oz) and while it has most features from K575, it only offers 4 standards size of brewing (4, 6, 8 and 10 oz).
As the name suggests, this series is suitable for small office or small quantity use. B145 offers 3 options of brewing cup (6, 8 and 10 ounces) and a 48-ounce removable water-tank. However, the compact size means this product can boil and brew in less than a minute. Like other series, this coffee maker also has a hot water dispenser, an Energy saving mode and automatically turns off after some set time. This product comes with a 4 - Bonus K-cup portion trial pack. 
An even smaller coffee maker for those who lacks space for their stuff! Sporting a 40 oz removable water reservoir, this can allow you to 4 cups of coffee before having to refill. Despite its small size, K250 can brew multiple sizes, from 4 oz to up to 30 oz using the K-Carafe Pod. Featuring a strength control setting and a 2 –inch black and white Touch Display Screen, it allows you to easily brew a bolder cup using any K-Cup pod brew size. Like other series, this coffee machine also has a hot water dispenser. K250 comes in a box with 4 K-Cup pods, a water filter handle + 2 water filters, and a bottle of de-scaling solution to help extend the life of your brewer.
K-Elite have a large removable water reservoir of 75 oz, allows you to brew 8 cups before having to refill, saving you time and easy to refill. Despite this, K-Elite can boil and brew coffee in less than one minute. It can brew multiples popular sizes (4, 6, 8, 10, 12 oz). This product has options to either strong brew to increase the strength and bold taste of your coffee's flavor; or brew hot over ice at the touch of a button for full-flavored, delicious Iced Coffee. Like others, hot water on demand and Auto on/off features are both programmed to this line of maker. K-Elite coffee maker comes with 6 count K-Cup Pod variety pack, 1 water filter handle and 1 filter.
With strength and temperature control, hot water on demand, and the most brew size options (from 4 to 30 oz), the Keurig K525C delivers a premium brewing experience. All of these settings can be displayed 2.8" color touch screen. Its water reservoir is 80 oz and has a flip-open top for easy refilling. This machine comes with a set of "My K-Cup 2.0" reusable coffee filter, 12 K-Cup pods, brewer needle maintenance accessory. 
Conclusion
Each type of coffee machine has its own advantages. With this review, you can easily pick your ideal machine to purchase for your home or your office. If you enjoyed this article be sure to read our article on how to make espresso using Kuerig.