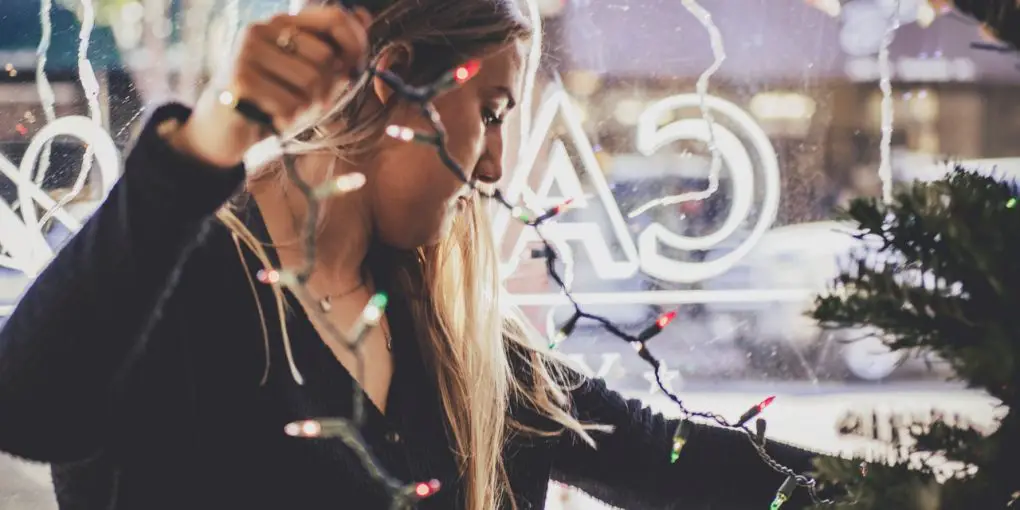 5 Measures to Minimize Stress During the Holiday Season
Disclaimer: There are affiliate links in this post. At no cost to you, I get commissions for purchases made through links in this post.
The holidays present many people with the opportunity to schedule a relaxing vacation or spend a week visiting family and friends. However, the time leading to these red-letter days—and the special occasions themselves—can expose an individual to higher levels of stress.
Some people try to increase their level of productivity before going on their long-awaited days off. That way, they can enjoy their time off without having to worry about work or entertaining their guests. Others may be employed in industries that demand that they work longer hours during the holiday season. These people often maintain their drive to celebrate the occasion by clinging to the promise of enjoying more personal time or higher income for the next few days. Unfortunately, this flurry of activities can still have a toll on the body.
How do you manage your stress levels when you're faced with the expectation of improving your professional performance and the pressure of taking a more performative role during social gatherings? Here are some tips to keep you from overextending yourself during the holidays:
Be Kind to Yourself
On days when you're expecting to do a lot of legwork, it's always a good idea to take measures that ensure your comfort and well-being. For example, you can wear a pair of comfy Burlix Men's socks to provide your feet with proper cushioning as you go about your daily tasks. You can also pack yourself a healthy lunch to make sure you have enough energy to accomplish your goals for the day. Finally, don't compromise on sleep, or you may end up performing poorly at work and unable to give your full attention to your guests. Small steps like these can greatly reduce the levels of stress that your body needs to deal with during the hectic holiday season.
Make Plans and Set Boundaries
Knowing what to expect in the next few days or weeks can help you plan how to approach your tasks without overstraining yourself. In addition to your schedule and activities, you can also set a budget for specific wants and needs, like food for the holidays and gifts for your loved ones. It's also good to decide what you can eat or drink while you're attending a social gathering, especially if you're trying to eat healthier or stick to your diet despite the celebrations. Doing so can help you stand your ground in case you're faced with other, more tempting dishes on the spread.
Indulge in Moderation
Perhaps you're looking forward to a cold day and you won't have much to do indoors other than eat, drink, and be merry. That said, enjoy all of these in moderation so you won't regret your small indulgences later on. Remember that the pounds can easily creep back over the holiday season, and your future self will thank you for being mindful about what you consume today. That said, getting a morsel of sweet and fatty dishes now and then shouldn't do you any harm if you're in good physical condition. Still, try to load up on healthier food items first so that you're less tempted to overindulge.
Learn and Practice How to Say No
It's easy to get ahead of yourself and say yes to everything when you're hyped up for a celebration, but this can also bring you added stress and encourage unsafe behaviors. If you're the designated driver for the night, practice saying no to alcohol before you leave home. If your budget can only accommodate a weekend vacation, then be firm yet gentle if you're asked to extend your stay. Knowing how to say no even to the people that matter to you will save you from having to make commitments that you're less than willing to keep.
Schedule a Medical Checkup
Setting up an appointment with your primary physician may seem like an impractical addition to your holiday preparation to-do list, but it's an important aspect of ensuring your health and safety. During this time, people are more likely to overeat, overdrink, and feel high levels of stress, and this can have disastrous consequences to their well-being.
By getting a checkup, your physician can help you identify any underlying health conditions that you may not be aware of. At the same time, they can give you practical advice on how to stay fit and healthy, including what activities you should steer clear of, especially during special occasions.
Aside from getting a checkup, get your flu vaccinations before meeting other family members. Observing proper food safety is also a practice that can help you steer clear of food poisoning. After all, the last thing you want to do during your days off is to get sick and spend your free days feeling miserable.
Keep these tips in mind and you should have a stress-free holiday season. At the same time, make sure that you take care of yourself so that you can enjoy the most wonderful time of the year, all without sacrificing your future self's comfort, health, and financial stability.