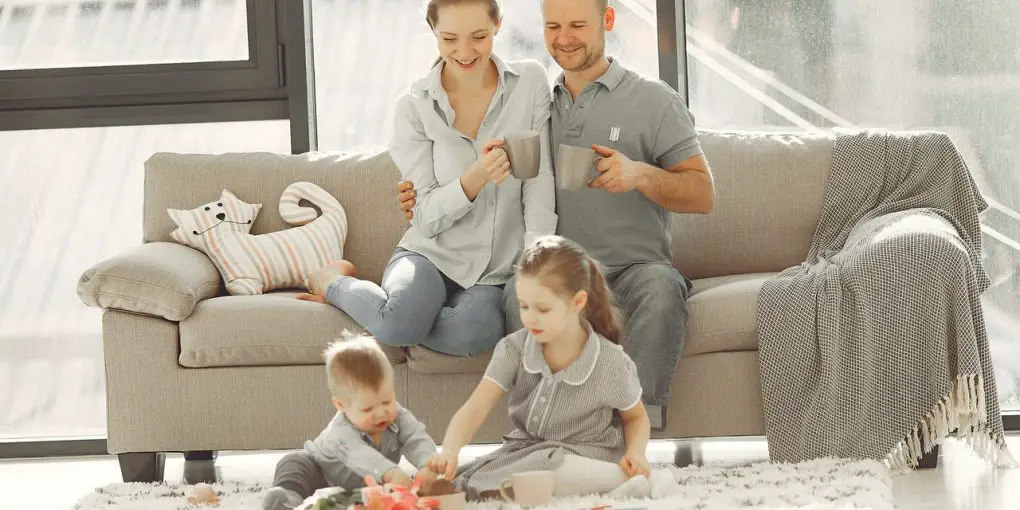 Awesome Home Decor Ideas for Old Homes
When it comes to older homes, there is something special about their interior design and the character that they hold. With unique beauty and appeal, these homes are incomparable to anything you'd find on the market today. If you're lucky enough to call an older home your own, it is valuable to preserve some of the traditional details it currently has, even if you want to make some renovations. 
Understandably, new homeowners will want to make modifications to their living space, but with an older home, you don't want to lose the character it has in the process.  
To create a cohesive, put-together look when renovating your home, start by developing a plan. See what flows and makes sense in the space, to choose what older details you want to keep and what you want to change. This will help you successfully transform your home, conserving older details while bringing your own style, design, and personality to each room. 
There are plenty of easy ways to switch things up while combining the old and new. By re-painting, adding reclaimed wood details, or renovating the kitchen, you can begin to bring modern details into your home while embracing the older, traditional essence that has already been established there. 
Re-Paint 
When figuring out how to decorate your home, it is always best to start with a fresh coat of paint. This will give you a blank slate and somewhere to start from. Whether your walls just need a refresh or you want to switch up the entire look of the interior, painting can make a world of difference. 
To make sure you don't lose the older style of your home, focus on re-painting and freshening up the walls, leaving older details as is. Whether you want to keep it simple with neutral tones or you want to go bold, this quick fix can give your home the refresh it needs while preserving its traditional look. 
Utilize Reclaimed Wood Decor
To accompany the older details of your home, reclaimed wood decor can be the perfect addition to any room. With a rustic, weathered style reclaimed wood can add to the essence of your home, working with any modern or traditional look. 
Reclaimed Wood Floating Mantel 
Adding a reclaimed wood floating mantel above your fireplace can bring a modern touch and rustic look to your living room. The floating effect will keep things modern, playing to that style while the look of the wood will make sure the traditional, rustic aesthetic is preserved. 
Not to mention, this piece will be the perfect spot to display new decor or hang a piece of art above, creating a focal point in your living space. 
Reclaimed Wood Wall Mount Shelves 
By bringing reclaimed wood wall mount shelves into your home, whether that be the living room, kitchen, or bedroom space, you can continue adding to the modern style while embracing the older look that is already in your home. 
These wall mount shelves will look great in any room, giving you a place to put almost anything on display. Store spices or cookbooks with ease in the kitchen, display collections or pictures you cherish in the bedroom, and showcase bits of decor or greenery in the living room, adding personality and style throughout your home. 
Update the Kitchen 
When making renovations to your home, there is plenty you can do to your kitchen to give it an update while making sure everything flows with the traditional look of your home. 
Paint Cabinets 
To begin making updates to your kitchen, you may consider painting the cabinets. This will not only give them a refreshed look, but this allows you to switch up the entire color palette of the kitchen with one simple step. You can keep it neutral or go bold, depending on the style you are going for in this space. 
Replace Hardware 
Once you've painted the cabinets and completed that part of the kitchen, it is time to add some new hardware to this room. You could go modern with a sleek, silver handle or keep it traditional and classy with an older-looking design, adding to the essence of your home. 
While it may seem insignificant, the hardware you choose for the kitchen can potentially make or break the room, tying together important details to create a cohesive finished look. 
Install a Backsplash 
Whether your kitchen has a backsplash that needs to be updated or you've dreamed of the day you can install one in your kitchen space, there's no reason not to add this detail into your home. A backsplash can be as simple or intricate as you want, bringing color, detail, and design to your kitchen with ease. 
With the easy, do-it-yourself backsplash project ideas that are out there, this is a renovation you can handle on your own. From peel and stick vinyl to using laminate flooring, or peel and stick tiles,  there are plenty of ways to tackle this project on your own. 
Bring in Modern Furnishings 
While you still want to maintain the older essence of your home, you can mix the old with the new by bringing in modern details through the furniture you incorporate in each room. Keep it neutral and keep the textures simple, but utilize modern furnishings that will stand out and harmonize with the traditional look that is already established in your home. 
Add a modern sofa set or an artsy piece such as a chair or coffee table, bringing a modern vibe to the classic setting of your living room. 
If you have any older furnishings that you want to use, you can always mix them in with the modern pieces, combining the two styles to create an effortless design. This will be unlike anything anyone has ever seen, making your living room a focal point that catches the eye, especially when guests visit. 
Decorating your Older Home with Ease 
If you've been looking for new ways to decorate your older home, by combining a modern style with traditional design, these ideas are perfect to help get you started. By updating your kitchen, bringing in modern furnishings, re-painting, or adding reclaimed wood details, there's no limit to the ways you can elevate the look of your home, successfully combining the old and new. 
With plenty of DIY projects to take on, transforming your home has never been easier. 
Plan ahead, gather your ideas, and decide how you want to combine your style with the traditional look of your home, preserving its older essence. Make simple changes or go for something big, either way, you are bound to create a beautiful, one-of-a-kind look that will set your home apart from the rest.