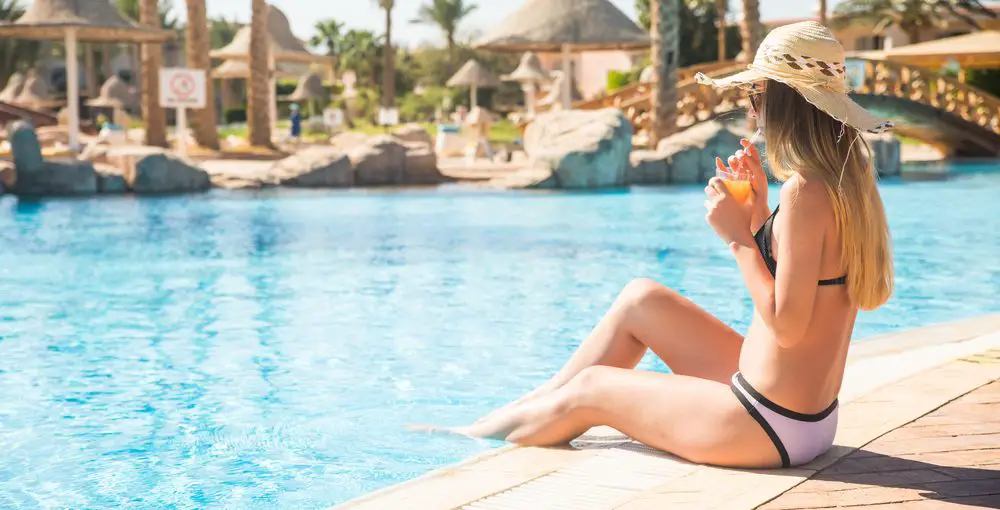 11 Reasons Why You Should Book a Resort for Your Next Vacation
Vacations don't always go as you planned, but you should at least carefully consider where you're staying. Can you enjoy your vacations stuck in a dingy hotel with flaking wallpaper and bed bugs? If you don't plan and book where to stay, you may ruin your chances of a fun and relaxing getaway.
Wouldn't it be great to fulfill almost every travel need at one location? Resorts have many utilities, making them a top pick for many vacationers. To avoid the hassle of excessive vacation planning, the majority of American families prefer to book somewhere entertaining and full of activities. Resorts provide just that, with much more. The following reasons show why resorts are a vacation utopia.
Safety & Security
Resorts take their security protocols seriously, which means your and your family's well-being will be in safe hands. Resorts protect their customers with security cameras, trained guards that patrol the area 24/7, and a gated environment that ensures privacy. You can relax and enjoy your vacation without the stress of worrying about someone breaking in. In case of an emergency, a resort's security team will guide you and your family to safety and professionally handle the situation.
Each resort has a unique experience to offer
Resorts are made to ensure a quality vacation and differ from hotels because of their intent. The purpose of resorts isn't just to provide a quality living space but also a luxury vacation experience. Every resort specializes in something unique only they can offer. Some special amenities include retro arcades, exotic restaurants, and swim-up bars. If you want a unique experience, you can choose new upcoming places like the Firefly resort, which offers great amenities like community dog parks, restroom suites, and outdoor kitchens.
Enjoy well-furnished, luxurious rooms
Having quality furnishing is important to create a relaxing environment. If your mattress is lumpy, you won't be able to rest properly. If your room has a tacky design or cheap wallpaper, you won't feel like it's worth staying there. Resorts fully equip their rooms with designer furniture, along with kitchens, living rooms, and individual bathrooms, to ensure maximum customer satisfaction. Your room at a resort will be ten times better than any Airbnb you may be considering just because of a resort's luxury furnishing.
Family rooms with extra space
Rooms at resorts come with extra space so you can spend time with your family while also not staying on top of each other. Living rooms and separate bathrooms make sure everyone has enough breathing space. You can enjoy your vacation without the headache of fighting for turns to the washroom and enjoy your personal space with the division of bedrooms. There is space for everyone, so each member can enjoy their break without someone breathing down their neck.
A plethora of fun facilities
Resorts offer a lot of services like spa facilities, arcade centers, and swimming pools, to name a few. These fun amenities ensure something to do throughout your stay at the resort. These amenities are why 60% of American families stay at places like resorts and hotels that provide different activities.
One resort fits all ages, so there's something for everyone in your family to do. Some resorts even offer childcare services, which gives parent's a break from their children to enjoy quality time together. The needs of your whole family can be met at one resort.
Customer service ensures satisfaction
The training resorts provide their staff ensures quality service, mannerisms, and efficiency. The welcoming staff can show you around the facility, ask about your stay, and help you with any problems you may face. If something is wrong with your room, the staff can change it for you. If something is missing from your stay at the resort, the staff will introduce you to the right activity. Resort staff have great people skills and communicate effectively to assess your needs.
All activities are on-site
Since everything you need is at the resort, you can save yourself the trouble of packing everything into a car. There's no need to travel all over your vacation destination while struggling with maps and directions. You can simply get the complete tourist experience from one resort and save time, energy, and money on excessive travel costs. On-site activities can also let you rest easy, knowing your children are safely exploring amenities on the resort's premises.
Get package deals
You can save yourself from extra travel costs because resorts offer all-inclusive packages covering your meals, activities, and room. You should pick the best travel agent to get great packages on resorts to save the most money. All-inclusive resorts may seem more expensive, but you only pay more money up-front because it includes everything you'll need at the resort. After you pay, you won't need your wallet again, which can help save you money.
Enjoy exotic food and services
Resorts provide a grand dining experience with dishes ranging from multiple cultures. You can eat all you want, enjoy exotic dishes, and experience quality food. You can save time and energy searching for places to eat because resorts include multiple restaurants that provide a plethora of dishes that each family member can enjoy according to their taste.
Amazing locations
Many resorts are built in special locations near mountains, lakes, rivers, and forests. You can choose which area you want your resort to be in, experience nature's wonders, and surround yourself with its scenic locations. The location of your resort also influences the activities you may have there. If your resort is built near the ocean, you can even go for boat rides or go swimming with dolphins.
Better hygiene
Resorts ensure cleanliness protocols are being followed thoroughly according to sanitation guidelines which include cleaning and disinfecting surfaces, replacing bed sheets, and replacing washroom supplies. Resorts include room cleaning services, so you don't have to bother yourself with cleaning up. You can enjoy your activities throughout the day and return to a neat room to relax in.
Conclusion
Where you decide to spend your vacation has a huge impact on how you spend it. Sure, you can save money on Airbnb and other vacation rentals, but the hidden costs and poor experience can sour your trip. Why not invest in a well-rounded, quality vacation? Invest in quality resorts that offer unique experiences to create long-lasting memories where you and your family enjoy a safe, clean, and fun environment.