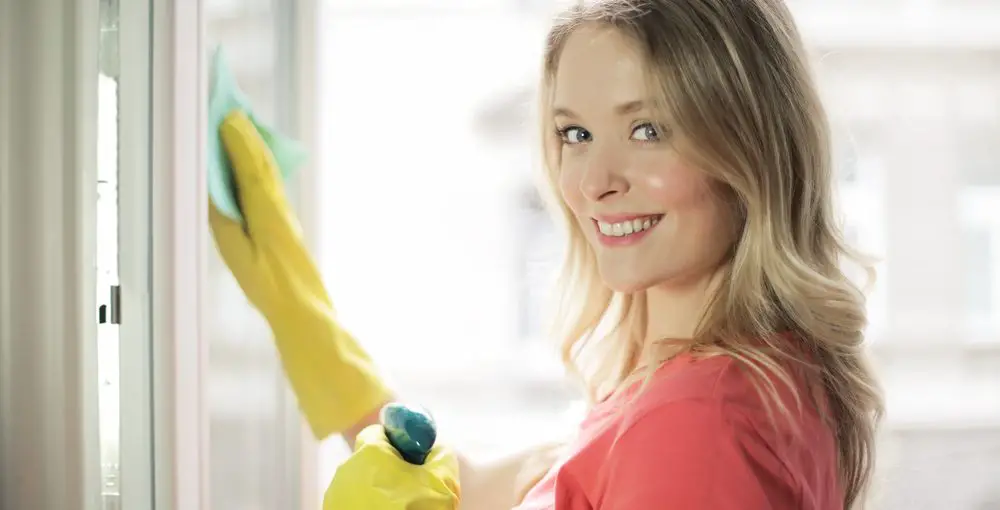 What Is the Difference Between Commercial Cleaning and Industrial Cleaning
Disclaimer: There are affiliate links in this post. At no cost to you, I get commissions for purchases made through links in this post.
All business owners realize sooner or later that their in-house staff can only keep up with some of the requirements to provide a clean working space environment. When the owners know this, they are left with two options — hiring a professional cleaning firm to perform either commercial or industrial cleaning.
But what exactly are commercial cleaning and industrial cleaning? As a short answer, commercial cleaning implies cleaning areas with high traffic or places where people spend most of their time. In contrast, industrial cleaning means a cleaning service meant to tackle more complex tasks. This includes heavy-duty scrubbing, pressure washing, or foaming.
As a business owner, knowing the key differences between industrial and commercial cleaning services is vital to make an informed decision about what is best and needed for your establishment.
According to polished concrete contractors in Miami, FL, concrete floors accumulate a lot of dirt in time. They must be cleaned regularly because they can damage the floor or create other sanitary issues, leading to expensive cleaning costs, decreased work productivity, or slip-and-fall accidents. Let's see exactly what commercial and industrial cleaning implies.
What Is Commercial Cleaning?
Commercial cleaning services are usually employed by businesses such as stores, restaurants, offices, hospitals, and gyms for routine cleaning. Any commercial space that needs stain, dust, or dirt removal will hire a professional cleaning team to clear up their area.
The team may use equipment such as vacuums or chemicals to create a clean environment that meets safety standards. Building managers or property owners will hire such teams on different schedules based on their needs. 
This way, they can keep their facilities safe for visitors, tenants, or employees. A business's sanitary environment is crucial, and cleaning firms can help them remove any substances or dirt from their property to prevent damage to their fixtures and furniture. Disinfectants play a critical role in preventing diseases from spreading as well. As mentioned above, dirt can cause damage even to concrete floors.
This can create a bad impression for anyone visiting your property and can even lead to accidents. However, a professional cleaning firm will know precisely how to get rid of it and maintain your soft or hard floors.
Thrash removal and carpet vacuuming are something you will see often from commercial cleaning services. Regarding the materials used in the process, you can expect soap-based detergents, waxes, polishes, buffers, degreasers, or disinfectants. Generally, you don't have to worry about these supplies as they are often non-toxic. Some of the best commercial cleaning firms use eco and organic-friendly products.
What Is Industrial Cleaning?
Industrial cleaning is employed mainly by factories, manufacturing facilities, power plants, and other large-scale areas. Industrial cleaning is the best option for you as a business owner if you have any hazardous waste.
This type of cleaning can protect surfaces from damage or contamination. If you must deal with dust, waterborne compounds, oil, chemicals, and fat, industrial cleaning is your best option for maintaining a sanitary environment. 
Like commercial cleaning, industrial teams use chemicals to remove oil, dirt, or grime. However, they use heavy-duty solvents, such as ester, alcohol, or acetone. The cleaning team will also wear protective gear, such as biohazard suits, while they work because these chemicals are toxic.
An industrial cleaning team can be used for waste management, mold removal, pest control, or allergen cleaning. Any environment that can become hazardous if not properly cleansed will require industrial cleaning services.
Choosing Between Commerical and Industrial Cleaning
Any business needs high-quality cleaning services for the best results. A clean environment will protect and boost employee productivity. No one wants to come to work in an unkempt place, and visitors will also judge and can even compromise your reputation based on how clean your property is.
Because of this, you should choose your options wisely. Consider commercial cleaning services if you deal with high-traffic areas and want to make your property look as good as new. Consider industrial cleaning services if you have floors heavily soiled by chemicals or need other deep cleaning services. 
Analyze your needs and contact a cleaning company to learn more. Cleaning companies offer a wide range of services, so you should check them out. You can always ask other business owners if they have worked with a respective company and see how it went. You can also browse online reviews and contact the cleaning company you wish to hire to see if you will be in good hands.