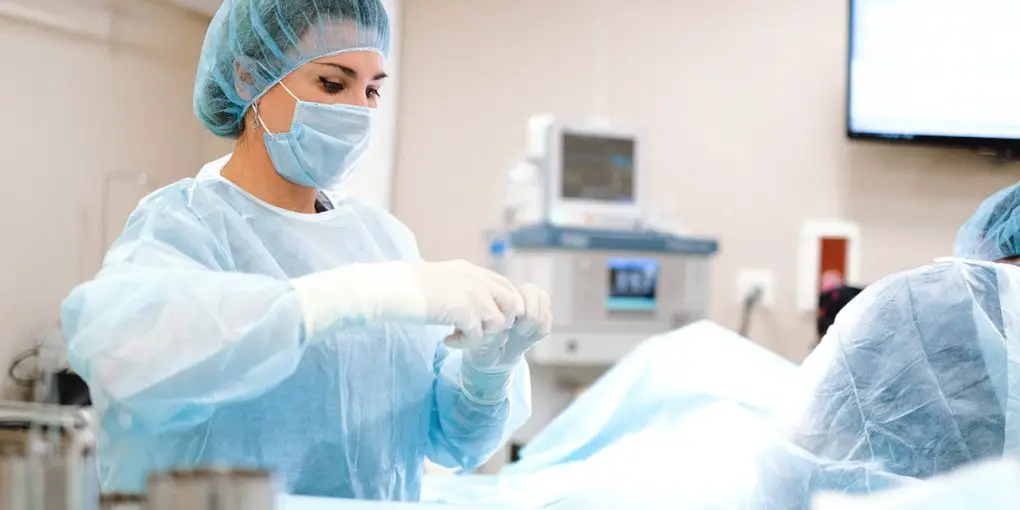 Why Registered Nurses are So Successful: The Top 7 Reasons
Disclaimer: There are affiliate links in this post. At no cost to you, I get commissions for purchases made through links in this post.
There's no denying that nurses carry the weight of the entire healthcare industry. They are heroes without capes. They play a key role in providing patients with utmost care and are well-equipped to handle things on the administrative side.
While nursing may be a challenging path to walk on, it is not difficult to forge a successful career if you know the basic tenet: loving what you do. After that comes taking accountability for your actions. A registered nurse's job is to mediate between the patient's family and the doctor by providing accurate knowledge, best treatment plans, and following the physician's aftercare instructions. None of it comes easy, but having the will to keep moving forward and the desire to care for others is what makes a nurse.
So if you're a new nurse entering the field or just looking for some guidance on how to be a successful nurse, this article is everything you need. For starters, it is crucial to cultivate the specific personality traits and life skills to help you become the greatest and most efficient nurse you can be. Second, learning from others can also steer you in the right direction. With that said, here is a list of why registered nurses are so successful:
They have the desire to learn
Nursing is a profession in which no two days are the same. Successful RNs immerse themselves in their studies and focus on being passionate about continuing their education. If you choose to follow this pattern, you too can stay up to date on the latest issues and trends and learn how to improve your practice. Nursing would become monotonous if everything remained the same! A constantly changing environment allows nurses to continue developing their information and enhancing their critical thinking skills.
Continuing your education can also assist you in expanding your nursing career. Consider an Online RN to BSN Program if you want the greatest bargain for a successful nursing career. A Bachelor of Science in Nursing (BSN) degree will enhance your abilities and academic credentials as a nurse by supplementing your RN expertise with research-based knowledge and leadership training.
They know how to advocate for their patients
Whether you agree or disagree, nurses are the most trusted profession. Daily, nurses in a hospital take on many responsibilities, such as monitoring patients' progress, administering medications, etc. However, the most important role is that of a patient advocate.
They spend more time with patients than doctors and are more familiar with their illnesses and progression. Nurses understand that each patient's stay in the hospital is unique. So they talk to them, hear them, and fully comprehend their pain and routine. During their rounds, doctors only see their patients once a day. On the other hand, nurses provide 24-hour care, learn more about their symptoms, and lend a friendly ear.
They know how to keep their stress levels at bay
Nurses are subjected to daily physical and mental stress and trauma, making their workload extremely demanding. Numerous incidents can occur during the day to increase an RN's pressure load. Such as having too many patients, moody patients, being understaffed, and a lot more. In these circumstances, it is critical that every nurse remains calm and collected and comprehends the situation. That enables them to effectively carry out their duties and assist each patient to the best of their abilities.
They pay attention to detail
It is critical to pay close attention to detail when providing treatment. Even in the busiest, most high-pressure environment, great nurses are detail-oriented. They ensure that directions are followed exactly, that medication capsules are correct, and that precise records are kept.
A successful registered nurse is the detail-oriented coordinator of patient care in a healthcare setting. A good nurse will be the first to notice slight shifts in a patient's health condition. And notify physicians and other members of the health care team to respond in ways that can prevent a significant adverse health event or unneeded hospitalization.
They are great communicators
One of the important reasons registered nurses are so successful is that they follow directions and effectively communicate with patients and families. Patients who are ill or in pain are frequently unable to speak up for themselves.
Families and patients primarily rely on their nurses for this type of assistance. Being a good nurse includes being an important voice for the patient when you anticipate a dilemma or notice a concern that needs to be addressed. Furthermore, a nurse's communication skills can take many forms. The most important thing about them is their smile. A genuine smile reassures a patient that their nurse is concerned about them.
They know the importance of cultural competence
Successful registered nurses are culturally competent. Being culturally competent allows nurses to create rapport with patients from various backgrounds and develop individualized care plans. These abilities are particularly important during the initial evaluation, which is the most crucial component of a patient visit.
This is when you get to know your patient and develop relationships. Still, it's also when you start figuring out why they're seeking healthcare in the first place. Eye contact, body language, and even tone of voice can reveal a lot about a nurse. Successful nurses are well-aware of these steps as these help in determining an effective treatment plan for the patients. Moreover, being aware of other backgrounds, cultures, and ways of life reduces the possibility of miscommunication and error during the assessment.
They are responsible 
Registered nurses can evaluate, review, and judge numerous medical conditions. They make accurate observations and take appropriate actions without being angry, overwhelmed, or irritated. They are also very vigilant. Registered nurses stay calm, alert, and cautious during stressful events, emergencies, and tragic illnesses. They understand that any inaction or delay could prove fatal to the patient.
Conclusion
Apart from being educationally apt, being a successful registered nurse takes a lot of courage and adaptation. By paying heed to the information above, you can also become a successful nurse and handle patients correctly. On the other hand, if you are still on the verge of making a decision, then rest assured because being a nurse entails a lot of rewards and growth opportunities. Just keep in mind that becoming a nurse isn't for the faint of heart; it is for the brave. So start your course or finish it and prepare yourself to succeed in the industry.