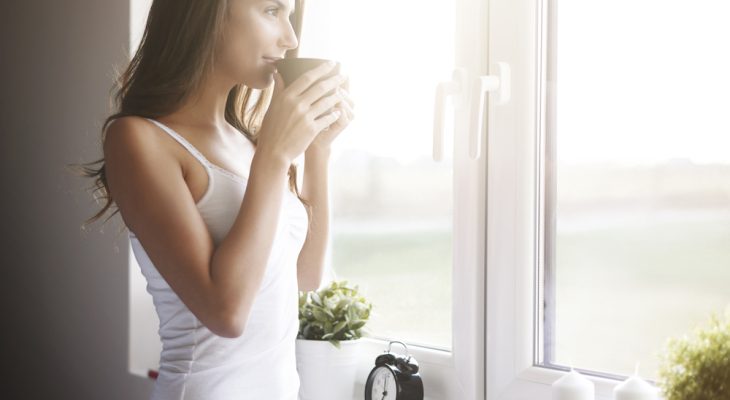 Why It's Important to Have a Morning Routine
If you want to be productive and motivated throughout the day, it's important to have a morning routine. Starting your day on the right foot can make all the difference between a successful and an unsuccessful day. People with a morning routine tend to be more productive, energized, happy and motivated throughout the day. In order to make sure your day is on the right track, it's important to create a morning routine that caters to your personal needs.
This could include things like drinking a big glass of water, eating a healthy breakfast, writing down your goals for the day or taking a quick walk outdoors. If you can get into the habit of doing some of these things every morning, you'll be setting yourself up for a more productive and motivated day!
How to Create a Morning Routine that Works For You
Building an effective morning routine can be extremely rewarding, but it often requires a lot of self-control and motivation. Let's take a look at several ways to help you build a better morning routine, so you can become a more productive, obedient, and energized person…
First things first, you have to decide what time you want to be up each morning. Depending on what you want to accomplish for the day and where you want to be by the end of the day, you need to wake up a little earlier than you would otherwise.
Create a list of things you want to do each morning. For example, 'stretching' is said to be a very important part of starting your day as it helps to increase blood flow and get your muscles warmed up for the day. Invest in a yoga gym mat, so you can do some basic stretching exercises at home before starting your day.
Depending on what works best for you, this could be 30 minutes or an hour. Personally, I like to start my morning routine by waking up and getting outside for a nice walk or jog. This helps me get my blood flowing. Then I'll go for a bath or shower to get ready for the day. When I get out, I'll start my usual morning routine of reading the news, listening to music and/or directly reviewing my to-do list. This way I'm not wasting time in my morning, and I'll be ready to get into the work mindset!
Stick to your routine every morning! It's difficult to get used to new routines when you're used to the way things were done in the past. Rather than feeling frustrated with the fact that you have to do something new, give it a chance.
The Long Term Benefits of Having a Morning Routine
When it comes to creating a morning routine, it's important to think about the long-term effects. People who stick to a morning routine often find themselves being more productive and motivated throughout the day. In addition, they're also less likely to suffer from burnout or stress.
Sticking to a morning routine can also help improve your overall health and well-being. This is because when you start your day with positive activities, such as exercise, meditation or reading, you're setting the tone for the rest of the day. You're more likely to make healthier choices throughout the day when you've already had a good start.
Furthermore, having a morning routine can help improve your work-life balance. When you have a well-defined routine for your mornings, it leaves less room for distractions and allows you to focus on your work tasks during the day. This can be extremely beneficial for people who are looking to improve their productivity levels at work.
How to Stick to Your Morning Routine When Life Gets in the Way
We all know that life can get in the way of our best-laid plans. When this happens, it's important to have a contingency plan in place, so you don't lose momentum. Here are a few tips on how to stick to your morning routine when life gets in the way:
Make sure your morning routine is flexible. This means that there are a few things you can do on days when you don't have time to do everything on your regular list.
Stick to the essentials. There are some things that are essential to do each morning, regardless of what else is going on in your life.
Have a backup plan for days when you can't do anything else. There will be days when something comes up, and you can't do anything else on your regular routine list. On these days, it's important to have a backup plan, so you don't lose momentum. Maybe you can take a quick walk around the block or spend 10 minutes meditating instead of 30. The key is to find something that works for you and stick to it.
Final Thoughts
To finish, it's important to remember that a morning routine is not about perfection. It's about finding what works for you and sticking to it, even on days when life gets in the way. Do you have a morning routine? What are some of the things you like to do each morning? We hope this article gets you thinking.