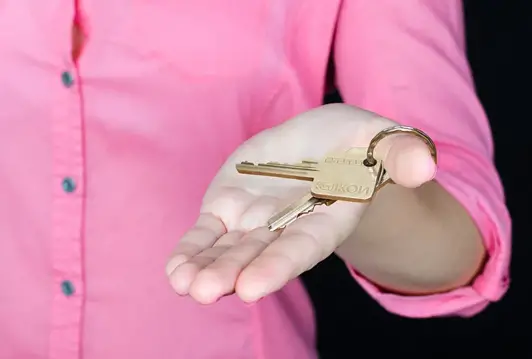 What Your Family Should do When Your Landlord Won't Cooperate
Overall, apartment living can be the most affordable housing option for families in many scenarios. If you live in a city or a metropolitan area where buying a home is expensive, it can be easier and cheaper to secure a rental. As tenants, your family is required by law to abide by the terms of your rental contract and to stay in compliance with local landlord-tenant rules. Likewise, landlords are also to adhere to and abide by all local housing ordinances. In situations where landlords stop taking care of their responsibilities or otherwise become uncooperative, the heads of your household do have legal rights. Here is what can be done about uncooperative landlords.
Put Your Concerns in Writing
If you have had a friendly rapport with your landlord up until this point, all communications may have been conducted in a casual manner. Sending texts and emails to landlords is a fairly common practice, but your grievances have to be properly documented in order to hold up in court. You may not want to go to court, but you also should protect your family if it does have to go that route. Send your landlord a letter and get proof of mailing that concisely lays out what your issues are. Be polite but firm and specify that you previously have tried to resolve things.
Give Your Landlord a Deadline
A deadline may be set in your first or a subsequent letter sent to your landlord with proof of mailing. This deadline should give your landlord enough time to reasonably address your concerns. Any prudent landlord will notice the change in your regular method of communication and will know that you are serious about your complaints. Most of the time, setting a deadline and sending it via standard mail is enough to get an uncooperative landlord to act.
Turn it Over to the Courts
This is the last option any renter wants to take, least of all a family dealing with longstanding issues concerning their home. Asking for the assistance of your local housing court system will lead to a hearing, mediation session, or trial of some kind. Usually, court dates are scheduled a few weeks to several months out to allow litigants to have enough time to possibly settle out of court. If this is not successful, both you and your landlord may be advised to hire counsel. Know your tenant rights before you file anything against your landlord, as your time before a jury or judge will decide the outcome. Consult experienced attorneys who will work hard to resolve your landlord-tenant issues. When attempting to reason with an uncooperative landlord fails, a good lawyer can step in and make everything right.
Sometimes an uncooperative landlord might actually be a property owner who is overwhelmed or having personal problems. Instead of immediately going to court and paying fees to file official paperwork, a well-written letter can get everyone on the same page. Hiring an attorney can also help you to get your landlord to conduct themselves properly.