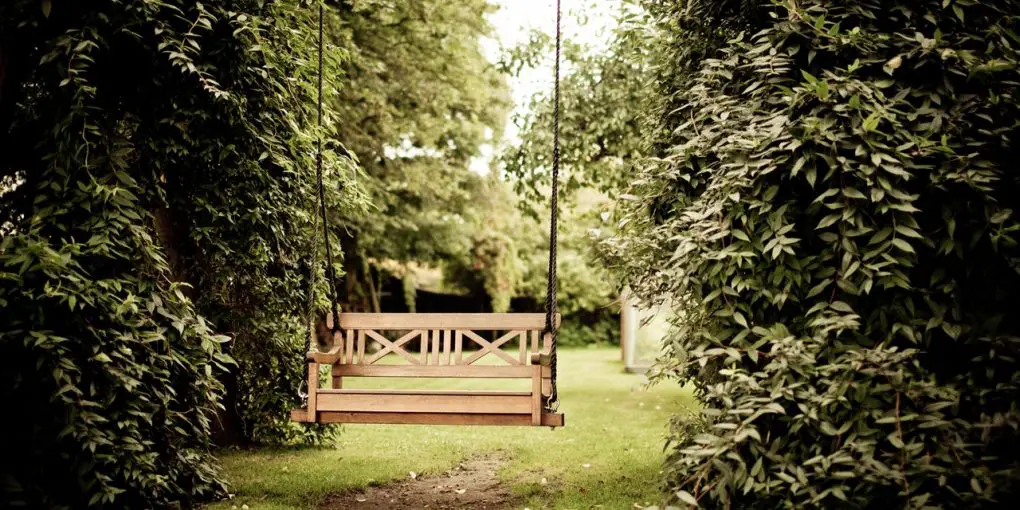 What Should You Consider Before Buying a Swing Set?
Disclaimer: There are affiliate links in this post. At no cost to you, I get commissions for purchases made through links in this post.
Spending time in the open air is incredibly essential for everyone, especially children. It plays a vital role in building their physical strength, endurance, social skills, self-esteem, and cognition. But, nowadays, keeping kids engaged in outdoor activities can be quite a challenge. So, many parents buy swing sets for their backyards to make the outdoors fun. A swing set not only enhances a child's vigour but their motor and creative skills as well.
However, if you decide to buy a swing set, it is crucial to select it wisely. It might be hazardous for your kid or just a wrong purchase if you don't.
To help you with this, we have gathered information on different factors that you should definitely consider before buying a swing set, ensuring it is the right fit for you:
Budget
Maintaining expenses can get hard. And when you're a parent, very hard. So, if you have decided to buy playground equipment, such as a swing set for your kid, the first and foremost thing you should assess is its expense. A fun outlet doesn't have to exceed your wallet. Keep in check that it fits your overall budget.
Safety
The most important factor to consider if a specific swing set is the right choice, is safety. No parent wants to see their kid getting hurt because of an unsafe swing. It should be constructed to provide comfortability and fun without compromising on safety.
Keep in mind the following when buying a swing set:
The swing chains are covered with grippers of some sort to prevent hand cramps
The edges are not sharp or rough as they can cause scratches or any other injury
The base is sturdy enough, preventing tripping
The swing base does not contain any hazardous material such as lead.
Installation
Ease of Installation is important when looking for a swing set. With many elaborate structures on the market requiring tricky installations, you should look for something straightforward to assemble. A complicated swing instalment would consume your energy as well as time.  
And, if you don't trust yourself with any kind of assembling, you can avail professional installation service for free or by paying an additional amount. 
Durability          
We all want things that withstand time, pressure, and wear and tear. That's why another critical feature to keep in mind when buying a swing is its durability. Choose a well-made and strong swing set that can last you for a long time. Both the base structure and other accessories and attachments should be able to survive time and other harsh weather conditioners. If some accidental mishandling damages a swing set, then it might not be a quality build.
Space Availability
Before buying a swing set, give thought to the space available at home. If you get a huge one without having enough space for it, it will be a problem for you. We recommend you always measure the area available before selecting a swing set to see if it's the appropriate size.
Moreover, make sure the space accommodates not only the swing but also the kids while they play. There should be enough free space for a child to swing and jump around it.
Maintenance
A swing set should be easy to maintain. If it requires high maintenance, ask yourself, is it worth it? In our opinion, if retaining a swing set is challenging, then it is not worth it. It should be easy to clean and to take care of in different weather conditions, especially winters and rain.
Age and Weight
When buying a swing set, check if it is designed to cater to your kid's needs. Choose suitable equipment for your kid depending on their age, weight, and interests. For instance, if you buy a complex swing set intended for 11-12 years, it won't be appropriate for your 7-year-old. 
Inspection
Lastly, if you shop for a swing set in-store, consider asking the store representatives if you are allowed to inspect it fully before buying. This will help you in making a decision. 
Wrap Up
Kids need to spend time outdoors so they can bask in the fresh air and remain active. The least they can do is play in their backyard, ride a back or play on a swing. And not just the ordinary tire swings. Now there is a wide range of versatile swing sets to choose from. However, an abundance of swings available can overwhelm a parent, leading to buying the wrong swing set. That's why we recommend you always do thorough research and consider different factors such as price, safety, durability, etc., before choosing a swing set for your kid.