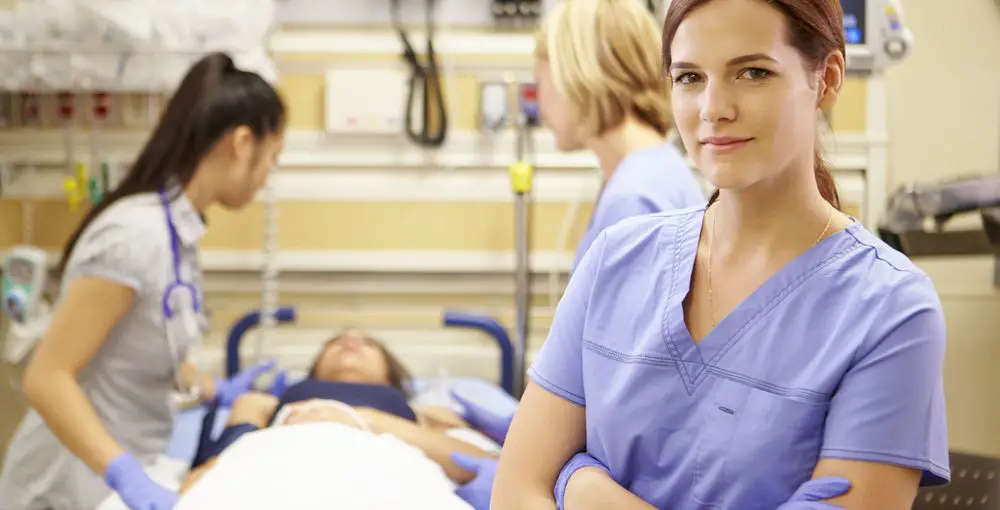 Urgent Care Centers Win With Convenience Plus Tech
Disclaimer: There are affiliate links in this post. At no cost to you, I get commissions for purchases made through links in this post.
Urgent care clinics have become increasingly popular in the United States, especially during the pandemic. In fact, there are about 10,000 urgent care centers across the country. There's been a fundamental shift in how many individuals approach their healthcare that makes urgent care visits more appealing to them. There are numerous benefits when it comes to receiving medical care from these centers, as well as in a virtual capacity from urgent care facilities.
And according to industry software company Experity, urgent care clinics had a 58 percent increase in visits related to COVID-19 episodic care (including tests and vaccinations) during 2020 in the United States. Convenience and cost are the driving factors here.
Saving Time
In today's world, it's more important than ever to be able to save time when needing to go to doctor's appointments. In many instances, one can avoid having to wait, since conveniently located neighborhood urgent care centers allow people to walk in and have a large number of nurses and doctors. You can get in to see a doctor with ease for various ailments that don't require specialized care, even if it's for an ongoing issue that you normally would need to see your primary physician about. This can mean the difference between getting necessary treatment for a fast recovery time and having worsening health issues due to having to wait for an appointment.
COVID-19 has added to the level of precautionary policies to these famously walk-in, no-wait facilities, but many have adopted a smart queuing system that pins down the time precisely to get direct attention. It's still as faster process in general than having to visit the ER, where waiting times, ironically, can often be in the hours. No waiting means less stress, which is helpful in every medical situation.
Spending Less Money
Studies show that patients may end up spending up to ten times more at the ER (emergency room) for services than they would at an urgent care center. The ER specializes in extreme cases of course, and because of this has state-of-the-art equipment that tends to be very expensive. And ER staff typically are deployed 24/7 in order to handle all emergencies that come in.
Even though the ER does allow for people to come in with non-emergency issues, it costs patients a lot more to get treatment this way. Urgent care facilities are preventive and not handle as many life-saving cases. They usually have extended hours, with evenings and weekends but with no requirement for round the clock opening. These centers do typically offer a wide range of diagnosis and treatment such as fracture splints, tests, and check-ups.
Generational Responses
Millennials tend not to have primary care doctors – as with most young people, they haven't really used healthcare that much yet. This makes the urgent care center useful to this younger generation, for a work related test or a a sudden injury that's not life-threatening. In many cases, urgent care may be the first experience they've had with medical treatment as an adult, and may become their preferred provider.
The baby boomer generation is more likely to have an existing primary care physician. But as they retire and age, they frequently choose to exercise new-found Medicare benefits at urgent care locations when it comes to their non-chronic and non life-threatening conditions. They develop a sense of the value of the cost and convenience.
Remote Consultations
The technology that urgent care centers have added to their services plays a role in helping patients, no matter their age. Younger individuals already do well with tech devices and apps that serve as reminders, alerts, and give the opportunity to conduct telehealth appointments.
Remote services of all kinds had already been gaining in use before the pandemic, but as we all know, the pandemic accelerated adoption of healthcare dramatically. Telehealth that brings medical expertise into the patient's home with a simple broadband connection has proved a huge benefit to many at a time when changing procedures and public health concerns have increased tensions and anxiety.
At-risk individuals can still get healthcare in some capacity regardless of location through virtual appointments. There are limits of course – you can only receive a certain level of care when you're not physically in the same room with a nurse or medical professional. But telehealth is definitely a good starting point for many individuals with regular check-ups and certain ailments.
Urgent care centers are able to remain successful with the use of tailor-made technology, focusing on user-friendliness before anything else. New technology combined with the traditional convenience of location and hours that cater to working people – and of course the lower costs – offer home-bound and other patients comfort in making appointments, reaching out to medical professionals, and keeping up with their treatment plan.