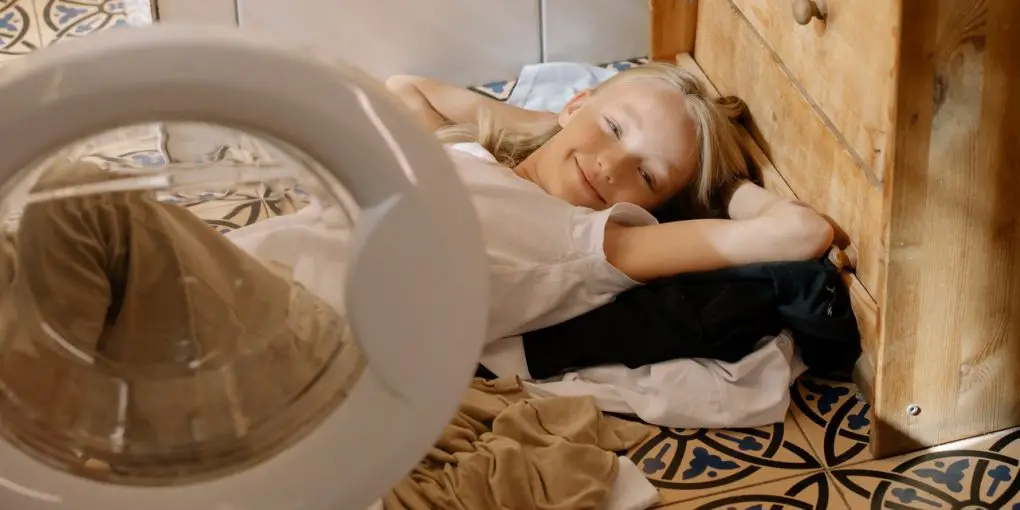 Reasons to Use Drop Off Laundry Services
Disclaimer: There are affiliate links in this post. At no cost to you, I get commissions for purchases made through links in this post.
There comes a time in the week when all of the fresh clothes have been used, and now all you have left is smelling T-shirts because you have not done your laundry in more than a week. But, the pile of unwashed clothes is more than what your average domestic washer and dryer can take care of.
Doing a large pile of laundry will eat a lot of time off of your busy schedule. Not doing the laundry on time limits the options available to you, and you have to settle for clothes you do not like to wear.
Doing laundry, folding the clothes, and then ironing clothes can prove to be a tiresome process. This is why it is best to choose a drop-off laundry service provider that will pick up your dirty clothes and drop off fresh ironed clothes at your doorstep.
Even if you have the time to do your laundry at home, you need to invest in a washer and dryer with the capacity to take your laundry load. This could be a costly affair. Going out to laundromats is a thing of the past when you have services that will pick up and drop off clothes at your doorstep. Simply search for "drop off laundry near me" on Google, and all the laundry service providers in your area will show up.
You can then choose the service provider you like based on their prices, the machines they use, the different services they offer, and other factors that seem important to you.
Reasons to use drop-off laundry services.
Highly Convenient
If you are falling short of clean clothes to wear, schedule a pick-up from your preferred laundry service provider, and that is it. All you have to do is hand over your clothes to them, and most of the laundromats have the option of returning them the same day. So, by the time you come back from your errands or the office, you will get your nicely ironed washed clothes at your doorstep. This frees up your mind and eliminates one chore from your list.
It saves you a lot of time
It approximately takes a person at least an hour a week to properly finish off the laundry. There are many other things that you could do with your time other than washing and drying your clothes. When you avail of the services of such a laundromat, you make time for yourself by eliminating one tiresome chore.
Fresh Clothes
A person tends to cut corners when doing boring things themselves. So, it is apparent that you will not pay your full attention to laundry and might put in less detergent or not iron your clothes properly. But, when you use laundry services, they make sure that each clothing item is paid attention to and properly taken care of. This makes your clothes feel a lot fresher.
Flexibility
You can ask your laundry service provider to pick up the laundry whenever as per your convenience. Depending upon your laundry service provider, you can choose the days and the timings when you want your clothes to be picked up. Some laundromats can even pick up the clothes at an unscheduled time. 
For example, if you need to go somewhere in the evening and realize the jacket has a big stain, you can schedule a pick-up in the morning with an evening drop-off. This adds an extra layer of convenience and flexibility.
They are washed by trained staff.
While machines do most of the work, a trained eye watching over the process is a bonus. Most of the laundry service providers have a trained staff who knows what type of cloth needs to be gently washed or tumble dried. Moreover, you can be tension-free about your clothes being damaged due to any chemicals, or discoloration, stains, or the amount of softener used.
Monthly Bills
You have the freedom to set up a payment plan with your laundry service provider. Most laundromats have a monthly or a weekly payment plan. You can pay them monthly with your other bills, making their services more convenient as you do not have to worry about paying after the drop-off.
Reduces your utility bills
Since you do not do any laundry at home, it reduces your total power consumption and consumption of water. This reduces your electricity bill and water bills.
No sorting and folding of clothes
Other than washing and drying your clothes, laundry service providers organize and fold them as well. So, you do not have to spend any extra time folding large heaps of clothes; place the clean folded clothes in your wardrobe, and you are all set.
So the next time you get tired of doing laundry, search for "drop-off laundry near me" on Google and choose the service provider that seems the best. It will free up a lot of time on your schedule for the things that matter.