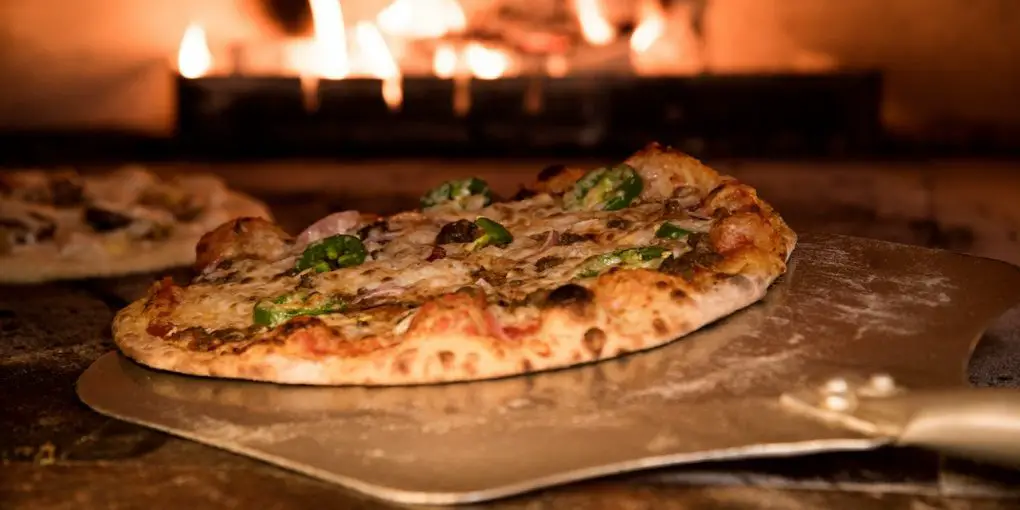 Owning an Outdoor Pizza Oven
A perfect way of increasing fun, attraction, and engagement of your party and all sorts of festivities.
People are getting more and more involved in the lifestyle of their own— styles they choose for themselves. The idea of socialization is also changing. Last, and most powerful, the internet has sparked newer ideas of living their lives and inspired them to do things they never have thought of doing ever before.
Owning an outdoor pizza oven is just one of many trends like that.
Why Do You Need One?
There are several reasons to choose an outdoor pizza oven. Among many, here are a few reasons to consider owning an outdoor pizza oven: 
Pizza of Your Own Choice
All you need to 'know' is how to make it more delicious. Besides your expertise and cooking instinct there is the real all-rounder with you: google! The site is a great match for all. Goole is ready to tell you what different ingredients you need to prepare various types of pizzas as well as how to make them tastier.
After all, if you keep on buying from wherever you choose they are not going to change their tastes and blends every day. Your oven, on the other hand, is ready to give you all that choice.
Tasty and Nutritious
One of the greatest reasons is that pizzas don't just have to be 'junk food'. At home you make it tastier and nutritious by using lighter cheese, loading up on veggies, using healthy toppers like roasted squash and meaty mushrooms, choosing leaner meats, salads, and much more like that.
Excellent Experience
Think of an evening when you are enjoying your pizza in a relaxed outdoor atmosphere, the luscious smell of a real fire, and fresh, warm bites. People are gradually getting inclined towards more natural, more social, and more involving activities.
Not Only Pizza But More
The oven can be used beyond pizza. A wide variety of roasted meat, vegetables, and even desserts can be prepared here. And baking bread is nothing special.
You Save Time
The outdoor pizza oven can produce much more heat than the indoor kitchen ovens, allowing you to cook faster. This also allows you to cook for a large number of guests, friends, or family members.
You Save Energy
Outdoor pizza ovens can save you energy in two ways.
First, these ovens distribute heat evenly. Unlike conventional ovens where there are hot and cold spots and you have to show some extra skill to bake your pizza uniformly.
Secondly, most people use wood as fuel. This saves on your electricity or gas bill.
It Involves Socialization
There cannot be any questions about it. Your friends and families gather in the backyard with lots of fun and there is the fresh and appetizing aroma of pizzas in process. There cannot be a better social gathering.
It's All Your Choice
As the popularity of outdoor pizza ovens is growing newer types of ovens are showing up on the market. You can choose yours from a wide variety to suit your needs and budgets. Whether you use it very often or rarely or whether you want to serve a large number of guests or it's just for your regular family needs you have all types available on the market.
Make it the best and taste the best pizza from your oven.
Types of Outdoor Ovens
There are various types of ovens. Let's talk about a few types.
Barrel Vault
Made of brick barrel vault ovens generally have a greater internal area. They generally come in the shape of a half barrel.
Black Oven
The wood or coal is in the same chamber, where you bake your bread or pizza. The name 'black' comes from the color of the fuel after it is burnt.
White Oven
There are two chambers. One chamber is for fuel and the other for cooking.
Bread Oven
They are, from a practical point of view, different from pizza ovens. Designed in the Barrel Vault type they produce heat in a comparatively wider area.
Generally, you cannot cook pizzas in a bread oven but bread can easily be baked inf a pizza oven.
Brick Pizza Ovens
The name 'brick oven' or 'stone oven' is colloquially known. They can also be called masonry ovens. This type of ovens consists of a baking chamber made of fireproof brick, stone, concrete, cob, or clay. They are generally fired with electricity or natural gas.
Cart Oven
You can very well use this type of oven if you have frequent parties and outdoor festivities.
Catering Oven
In fact, this is the main part of any kitchen. There are various types of catering ovens ranging from gas ovens and dual fuel ovens.
Neapolitan Oven
Probably first invented and used among and around the Neapolitan people this can be said to be the perfect indoor or backyard pizza oven. It's smaller and the installation is easier. Yet you can bake roughly 10 pizzas at a time.
Its dome shape has an extra benefit: it reflects the heat evenly on the oven floor. This mechanism also helps you to cook other smaller dishes.
Residential Pizza Oven
These are designed to install at home or for garden use. Being small and handy they can produce quick heat and are very useful for a small number of pizzas.
Accessories and Maintenance
For accessories, only a few things are needed. First, the heavy-duty oven gloves to protect you from any burns. Then you need the long-handed spatula which is also known as pizza peel to handle your pizza and sliding them in and out of the oven.
There is not much painstaking labor involved in maintaining your outdoor pizza oven. Precisely, you'll only need a wire brush if you are using a wood-fired pizza oven and a damp soft cloth for a stainless steel one.
It was not over a hundred years from now that outdoor ovens started to become popular. And the main reason seems to be the natural entertaining environment and family-friendly dining. And it is the best part of owning an outdoor pizza oven.
Enjoy the summer making pizza in your outdoor oven in your own style of cooking!