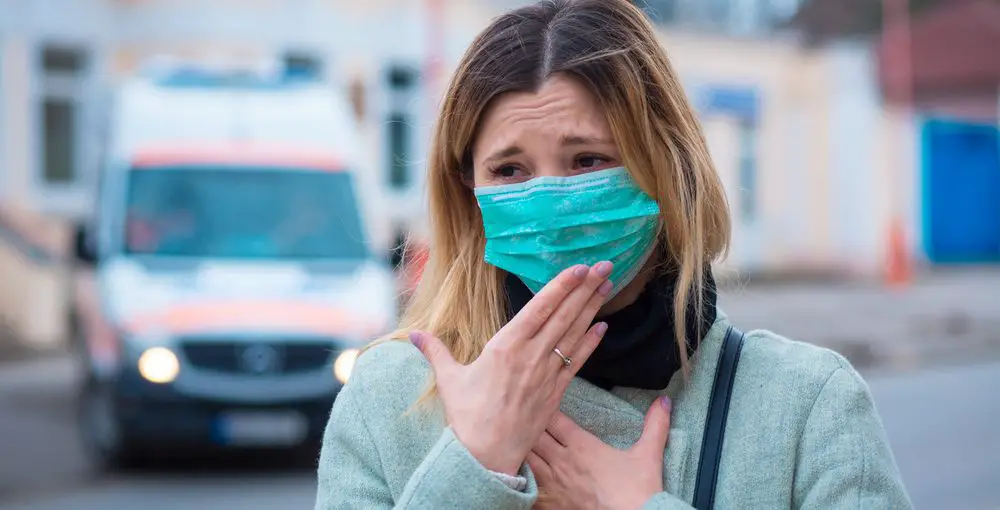 Must-Know Facts About Ambulance Rides
Emergencies are some of the most feared events that happen in our lives. It's important to know how to handle unexpected situations when they happen, such as needing to be driven in an ambulance to the hospital. A night in the ER and the recovery period afterward can cost thousands of dollars, causing unexpected financial destruction to your family. 
Does auto insurance cover ambulance? There are personal injury claims that can be filed with your auto insurance company that will help cover your ride to the ER. We'll talk about how this works and whether everyone should have this in their auto insurance policy. 
We'll also discuss some other facts about ambulance rides, like the right to refuse one and how to know if it's time to call 911 in case of an emergency. These facts might just save your life. 
Do you have to go in an ambulance? 
Often, other people call for an ambulance when a friend or a loved one is in danger. This is because people who are experiencing the health issue at hand don't want to admit something is wrong with them. 
Denial is a heavy factor in people staying safe, and it also brings up the subject of whether the person who is supposed to go in the ambulance can refuse.

Seniors need help quite often, but they also don't want to be a burden to their families. Nobody wants to admit they are in danger or more vulnerable when they get older. Calling an ambulance when someone appears to need immediate help might upset the subject of the call. 
Emergency responders are going to check the person's vital signs and any evidence they need help. They will ask questions about how the person is feeling and other basic tests for mental and physical health. 
If there are any signs the person is not up to snuff, they will be taken to the hospital — no further questions asked. If the person can prove they do not need any help, they can deny the service and not go to the hospital. 
Auto Insurance Covering Ambulance Rides
Some people wonder if their health, auto, or life insurance will cover an ambulance ride.Your comprehensive auto insurance will usually cover your ride in an ambulance if you have personal injury coverage and you get into an accident while driving that requires emergency attention. 
This obviously will not apply if you have a medical emergency happen at any other time. Your medical insurance will have to be there for you when you have a health scare somewhere else. 
Your auto insurance will often cover the expense of getting treatment once you get to the ER after a car accident. If they don't, it will also be up to your health insurance. Government programs like Medicare and Medicaid are available for low-income individuals if they need medical insurance. 
If you don't have an auto insurance policy that will cover ambulance rides, you should look into a company to give you better personal injury coverage. This type of claim will usually allow you to get your ambulance ride covered by auto insurance. 
How to Handle the Stress of Calling for an Ambulance
If you are ever alone and think you need an ambulance, it is important to know how to react to certain situations that could come up in the heat of the moment. If you ever feel continued discomfort and you think it is a signal of a heart attack, stroke, or another major health event, never feel hesitant to make the call. 
If nothing ends up being wrong with you, at least you know you were trying to protect your health in case there was. The stress you are feeling if you think you are experiencing a health issue can lead to nervous phone conversations with the emergency operator on the line. 
Don't take anything personally they say to you and let them walk you through the emergency procedures. It is also important for the person who is responding to your call to be patient and respectful of the distress you are in. 
If you feel like the person on the line is being impatient, try to relax and relay your issues calmly. The important thing is to get through the call and get ambulance help at your side as soon as possible. 
What is it like inside an ambulance? 
Fear of the unknown is another reason people try to avoid ambulance rides. Unless you have been inside of one before, it's hard to know what you can expect on the way to the hospital. The people inside of the ambulance have been trained to operate under pressure and give you the service that is needed for survival.
The worst thing any patient can do while they are conscious is make the emergency harder for the responders to handle. Once again, stay calm and do not get emotional or angry. You are going to be stressed out and worried about what is happening to you, but rest assured that the responders are trying their best to help you. 
Many times an ambulance ride will allow for one other person to ride with the patient. This is especially helpful if the person being sent to the hospital is acting out of frustration or concern for what is happening to them. If you call 911 for someone you care about and they are awake, ask them if they want you to ride in the ambulance with them to keep them calm. 
Family members can be a great outlet of support for the mental health and physical well-being of each other during tough times. 
If you are taken to the hospital while unconscious because someone called for you, then there is nothing to worry about. It's like being concerned about what happens while being put under anesthesia for surgery. When you wake up in the hospital, hopefully the emergency has been resolved and you're healthy once again. 
If you know all of the facts concerning ambulance rides, you can see there is nothing to worry about. Emergenc situations are more about fearing things out of your control than anything else. Remember, first responders are coming to help you, not hurt you. It should br comforting to realize this. 
Shawn Laib writes and researches for the auto insurance comparison site, 4AutoInsuranceQuote.com. He wants to help people understand the financial risks of riding in an ambulance or getting emergency services.