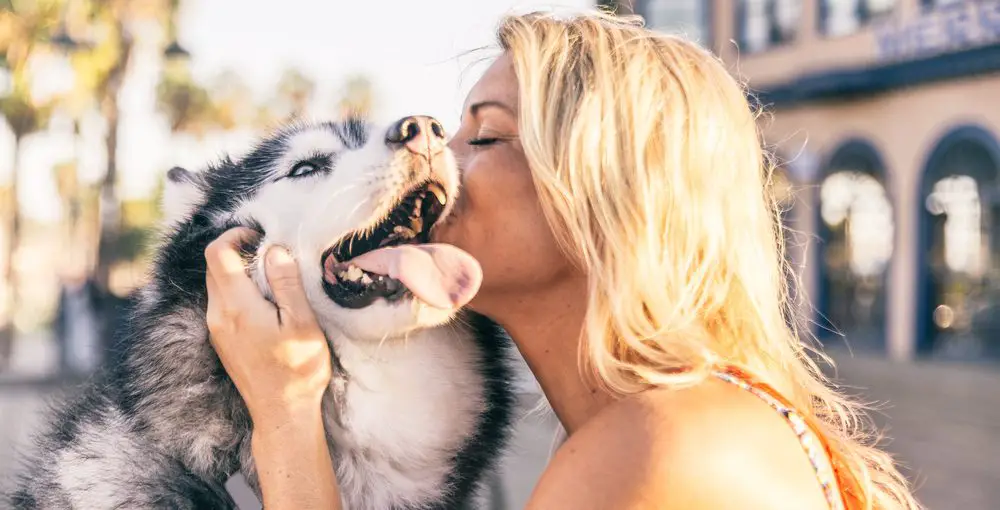 How to Organize Your Pet's Space?
The love you have for your pet can possibly be contested by the amount of stuff you have for your furry friend. While your love for your pet is unconditional, their overcrowding belongings can cause a lot of clutter, that you wouldn't love. Outdoors is already your pet's domain, but they deserve a dedicated spot somewhere inside the house, too!
Incorporating your pet into your space can be one of the most satisfying and fun home organizing and decorating projects you can do. Your furball will need a place to sleep, eat, and play and cause a complete ruckus in your house. I am here to help you by with some pet organization ideas to make space for your pets at home. These pet room ideas will not just help you have a clean and organized space but also help you build the coziest enclave for your pet. 
Set a Spot For Their Treats and Meals
This is a must-have spot if you are a pet parent. Create a separate spot for them where they can have all their meals in peace. These pet supplies organization ideas help in confining the mess to one area. An easily accessible spot that has a neat opening and also blends well with your existing decor. Use airtight containers to keep for storing the items fresh and pest-free. Store food and treats safely by setting aside an organized spot to keep all the dry food fresh.
It is equally important that you create a treat and meal corner for your pet. A clever addition to this food corner will be a mat to prevent any kind of spills. Again opt for a low-traffic area where your pet can enjoy every bit of their meal. Creating this corner will avoid the additional clutter caused by the display of your pet's food and water bowls. To align this spot with your decor you can try and blend the color of their feeding bowls to match any other decor elements. If you want to go the extra mile then add a personal touch by labeling their bowls and treat containers. Trust me your pet can never have enough of this corner. 
Find a Corner To Store Their Toys and Accessories
If your pet is anything like mine, toys are everywhere!
If you are worried about how to organize pet supplies, then I have got your back! Very much like an active toddler, your pets can end up with toys all over the house in just no time. Having a place to actually put all these toys away in one area is going to be really helpful for you. Whether it is a box that you can open and close or a basket the best way to go about it will be placing it in a room your pet loves to play in the most. 
To keep things tidy and aligned, I recommend having a basket that goes with the theme of your decor. Having a dedicated toy area is one of the best pet supply storage ideas that you can do to stay organized and avoid stepping on toys when you walk around. All you got to do is collect them at the end of the evening before you go to bed and put them into the right boxes. Having these types of organizing boxes can be the best exercise to keep them busy whilst keeping your space organized. 
Give Them Their Comfort Nook
Running around the house could be absolutely exhausting, so your best friend will definitely need a very comfortable place to sleep. Having a space that incorporates a pet-friendly interior design becomes essential if you are a pet parent. If your home only has a little bit of space you can dedicate a cozy pet space for them and arrange for a comfortable calming bed. Choose a comfortable soft space for them to land. If your pet likes to burrow, like if they like to sleep under the covers of your bed or rather lounge on your couch then they may enjoy a bed covered in a tent or even a cave bed.
If you have a little more room in your house and particularly if you have stairs in your home, then you can incorporate your pet room underneath those stairs. This idea will turn out to be a very great use of space, which would have otherwise gone unused. If you have even more room, like an attic or a basement, or a completely unused room then turning them into a private space for your pet will be a perfect idea. This comfort nook is the best pet organization idea and will definitely help them snuggle up to their heart's content. 
Concluding Thoughts 
An overload of pet supplies, toys, and accessories can be a turn-off to your otherwise beautiful decor. Creating and organizing a pet area in the home is a good idea to bring a finished clean look into your abode. So no more tripping over pet toys! 
These pet organization ideas will help you create a cute, well-put-together space for them at home. Looking for similar decor inspirations you can tackle? Then you need to definitely check out these ideas for organizing a veterinary office! Go get creative!