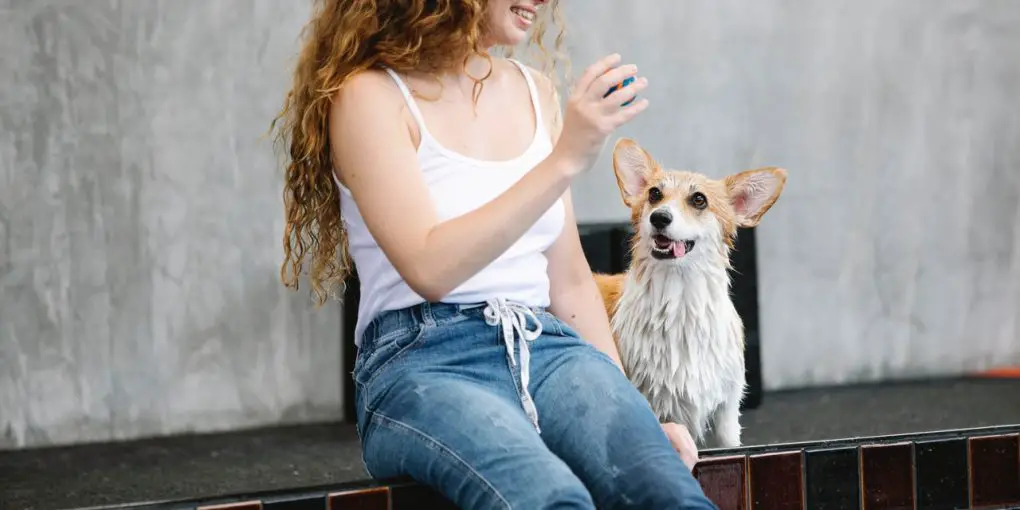 5 Tips for Coming Up with Pet-friendly Interior Design
Part of welcoming a pet into your household is preparing what your new furred companion will need to stay healthy and comfy: a bed, food and water bowls, and an assortment of toys, to name a few. Depending on whether you have a dog or a cat and what activities you'll do with your pet, you might need an appropriately sized collar and leash, kitty litter, poop bags, and even clothing for different seasons. You can even inject a bit of character and style to your pet-welcoming kit by getting your supplies to match the customizable dog collar collection that you got for your pooch.
But did you know that you can also design the interior of your home to be as pet-friendly as possible? It's one way to ensure that your space is as safe as possible for your fur baby. Additionally, it can help minimize the level of upkeep necessary, even with companion animals around. This goes not only for homeowners, but for those looking to sell or rent their properties, too. After all, a pet-friendly interior will make your property that much more attractive to homebuyers or renters who may happen to be pet parents as well.
That being said, here are some of the practical tips you need to consider when coming up with a pet-friendly interior:
Choose Flooring Options That Are Durable and Long-Lasting
One of the first things that you need to contend with is that your pet's nails will inevitably damage your flooring. This is especially true if the pet likes to scratch on objects or if they don't have a lot of chances to play outdoors and naturally wear down their nails while running.
To reduce unsightly marks on the floor, it's a good idea to use a material that's well-known for strength and durability. You can, for example, go with painted concrete or tiles if you want floors that can withstand the everyday wear and tear of having a dog. Hardwood floors are also a good choice, but they can be damaged by bigger breeds. Marble, on the other hand, may get stained by acidic spills in your home, like dog drool.
If You Must Use a Carpet, Match Its Color with Your Pet's Fur
Adding a carpet to your interior is a great risk, especially if your pet is not yet housetrained or if the pet is a supreme shedder. Cleaning dirt and gunk from carpeted flooring can be a demanding activity, and it's also a big challenge to eliminate dog or cat fur from a carpet.
If you must get a carpet for your home, choose a color that matches that of your pet's fur. This way, the loose fur won't stand out as much. Still, regular deep cleaning is essential to ensure that your carpet is free of stinky smells or possible allergens.
Beware of Breakable Knickknacks and Keep Them Out of Accessible Areas
Dogs and cats, like young children, can get carried away when they play. If you place breakable items in places that they can easily reach, it's always a possibility that your pet will one day break your prized vase or glass menagerie.
As much as possible, keep these breakable objects and other sentimental or high-value belongings in cabinets and rooms that your pets cannot easily access.
Evaluate the Safety of the Plants You Want to Add to the Space
Adding plants to a home can be a great way to liven up the space and make it easier on the eyes. Before you do that, though, remember that it would be dangerous to incorporate just about any plant into your interior design, as there are plants that can be harmful to dogs and cats if ingested.
Before bringing in a new plant, do your research first and see if it poses any danger to your furred companions. If you're still keen on keeping a plant that may be toxic to pets, make sure that the plant container is beyond the reach of your feline or canine.
Set Up a Pet Cleanup Station Near One of the Entryways
These days, keeping a washing area near your front or back door is a smart move, especially if you have the urge to clean yourself up as soon as you come in. If your pet is not the type that's afraid to get wet and wild while playing outdoors, you can consider installing a spacious sink or a dog bathing area near your back door. This facility will allow you to clean up your pet as soon as you enter the house, preventing your furred family member from tracking dirt and mud indoors. Even if it's not too cold or windy outside, you can use this space as your pet's regular bathing area, too.
Of course, keeping your home clean with minimal effort requires more than preparing a pet-friendly interior that's also easy on the eyes. Looking after your pets plays a major role in how often you need to deep clean your house.
Will this in mind, it's important to bathe and groom your pet as often as needed. Minimizing shedding means brushing your dog or cat as often as needed and choosing products that work well on the pet's skin and fur. After all, it's much easier to bathe your pet regularly than to deep clean your house every so often.