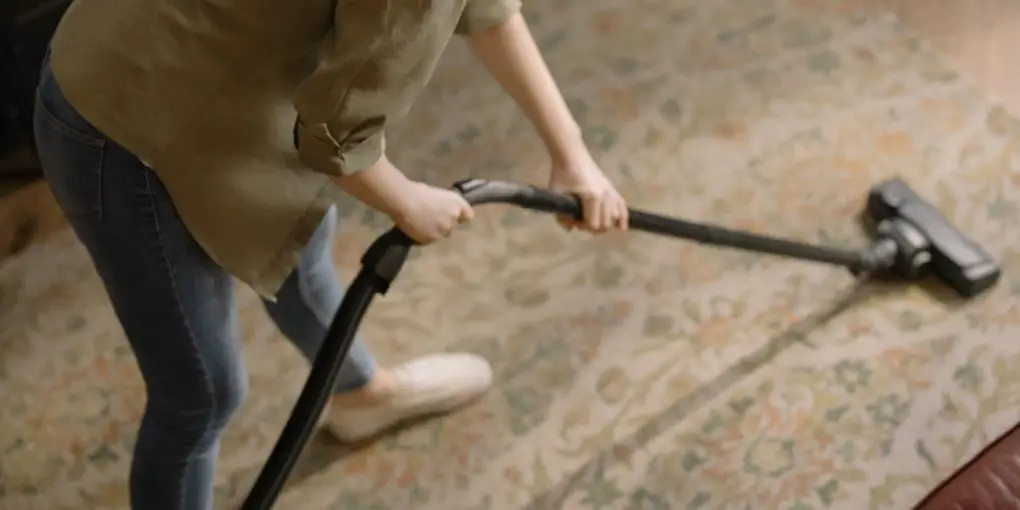 Cleaning and Maintenance of Carpets
Disclaimer: There are affiliate links in this post. At no cost to you, I get commissions for purchases made through links in this post.
Good quality carpets create a huge aesthetic impact and make your home more beautiful and comfortable. Adding new carpets to your home is not just a long-term investment but also a responsibility as well. They need proper attention for cleaning and maintenance. The life and beauty of your carpets depend on the care they receive from you. Proper cleaning and maintenance keep them looking great for their full life which not only improves your indoor air quality but also maintains your carpets' warranties.
Carpet Cleaning
Carpet cleaning is easy if you use the right tools and develop a routine. By following a proper routine and the right tools, you will see great results.  
Four Steps of Cleaning Carpets
For cleaning, you need to follow these four steps;
Vacuuming
All the dirt, dust, and debris gathered on the surface of carpets need to be cleaned by vacuuming. Vacuuming carpets depends on the traffic. If you have high foot traffic, then you should vacuum carpets once a day says Paul of Carpet-rug.org. But if you have low foot traffic in your home, then you should vacuum carpets once or twice a week.
Immediately Address Spills
Try to clean spills and spots immediately with the right products that do no damage to your carpets because the longer the spills or stains sit on carpets, the harder they go. Always use only those stain removers that are approved for use according to your carpets' type.
Two-Step Solution
Treating spots, stains, and spills has never been easy but if you act quickly with the right solution, then you can easily get rid of them.
Step one: Absorb the Spill
Blot liquids with plain white paper or dry white cloth. Continuing doing this until the area is barely damp. Avoid scrubbing the carpets.
Step two: Treat the Stain
Take a cleaner which is best for your carpet. Take another white cloth and apply a small amount of cleaner on this cloth and work gently, blot but don't scrub. Do this until the stain is removed. 
For better-cleaned carpets, try to stop dirt at the door by using doormats outside and inside. In addition, you should take your shoes off when you enter the house and clean your air filters from time to time to reduce airborne dirt and dust particles.
Professionally Deep Clean
For deep cleaning, hire professionals to clean your carpets at least once a year to remove dirt and grime. According to Heba Noureldine of CleaningCompany.ae, professional cleaners better know how to clean and maintain the quality and softness of carpets.
Carpets Maintenance
Your carpets can last for many years if you do proper carpets maintenance. Maintenance starts before the installation of carpets to ensure that all the important factors are carefully taken into consideration and is an ongoing process to keep their good quality and appearance as best as possible.
Proper attention must be given to track-off and congested areas where soil buildup. 
Track-off Areas
Track-off areas are those areas where carpets collect most of the tracked-in soil from hard surfaces or from outside. Track-off areas average 10 square feet at internal doorways, 90 square feet at building entrances, 40 square feet in corridors that are six feet wide.
Congested Areas
These are the areas where foot traffic is squeezed such as stairwells or doorways. A congested area average is 10 feet around the elevator and 3 feet around doorways.
Prepare a Maintenance Plan
There are different maintenance plans but the aim of all the plans should always be to get the best results for longer periods. An effective maintenance program includes three categories; Preventive, Daily, and Periodic.
Preventative Maintenance
Before installing the carpets, you should take some preventative measures to prevent soiling of the carpets which will ultimately reduce the cost of additional cleaning. This should include these techniques;
Entrance Mats
You should place entrance mats at building entrances and elevators to collect any dust and dirt before they reach a carpeted area.
Color Selection
The color of your carpet can also assist you to clean and maintain it. Light color carpets need to be cleaned more frequently than dark color carpets.
Daily vacuum cleaning is the most effective carpet maintenance program which helps the carpets to remove more than 80% of dry soil.
General Recommendations of Vacuuming:
Daily: Heavy foot traffic areas
Twice a week: Medium foot traffic areas
Once a week: Lightfoot traffic areas
For periodic maintenance, consult with a professional carpet cleaning company. They are the experts in their field and know which are the right equipment and right products to clean carpets. They better know which carpets need wet cleaning and which carpets need dry or spot cleaning. It is recommended to hire professionals every 12 to 18 months on average.