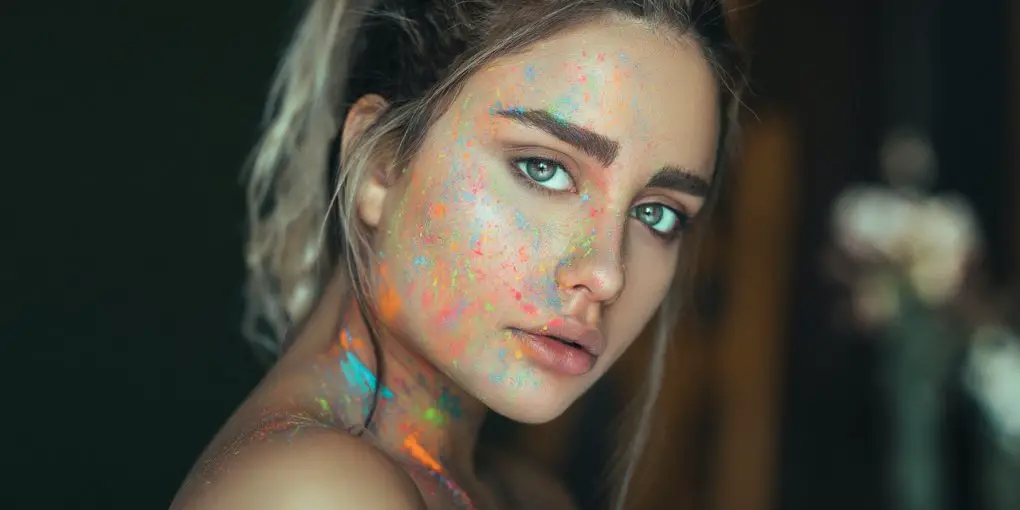 Best Face Paint Brands and How to Choose the Best Makeup for Your Skin Type
Face painting is not only fun for kids but adults too. Clowns and theatre performers are among professionals who use face paints to change into character. On any occasion, whether Halloween or birthday parties that call for a painted face, you need the best painting kit that shows your creativity, is easy to wash off, cares for your skin, and is easy to apply. With so many brands selling face paints, it can be hard to know which one to go for. However, rest assured that you will find the best ones here. Also, you will learn how to choose the best makeup for your skin type.
1)Ben Nye Clown White 
The Ben Nye Clown White is one of the bets face paints and a favorite among professional clowns and theater performers because of its bright white finish. It has a creamy texture that only requires you to apply only a small amount, and it is sufficient, thus making it a good value for money. The paint is waterproof and sweat-resistant. 
You can wear it for a long time if you seal it using Ben Nye Final Seal Matte. You can enhance opacity by using Ben Nye White Powder to set it. 
2)Cameleon
You can camouflage yourself to any color of your choice with Cameleon face paint. The paints come in various colors, whether in the ColorBlock range, Baseline range, or split cakes, which allow you to create multi-color designs. To activate it, you only need a small amount of water, and you can start your face painting.  
It is easy to wash off with soap and water, allowing you to change into another color before turning on stage. The wax-based paint is comfortable to wear and safe on your skin. It is not waterproof, and you can use a sealer to make it last longer. 
3)Elisa Griffith Pressed Powder
Elisa Griffith has a vast collection of unmatched pressed powders perfect for face painting. The powder comes in a variety of colors and has a unique brightness. You can first set the base of your face paint and then add the Elisa Griffith powder for an extra pop of color. For a bolder look, use a primer first for the powder to have a base. 
Since the powder is sweat-resistant, it makes it the best for humid and hot days. You can make the paint water-resistant by using a sealer and a primer. 
4)Snazaroo Face Paint
The water-based Snazaroo face paint is easy to clean as you can wash it away with soap and water. Paints that are easy to remove are a favorite for many artists and even kids because they will not harm the skin when trying hard to wash the colors off. The paints are skin-friendly, which makes them suitable even for people with sensitive skin. 
The painting kit comes with a guide illustrating how to use the paint, which is ideal even for beginners. There are various colors to choose from, and they also dry off fast when applied to the skin. You can use a sealer to make the paints long-lasting. 
5)Blue Squid
Blue squid is a water-based paint suitable for face painting, even on sensitive skin. It is easy to wash as the paint is water-soluble, and you can use soap and water or wet wipes to wash it off. The painting kit comes with paintbrushes and a sponge applicator, which you can reuse for face painting. There is a variety of colors that allow you to paint faces depending on the occasion's theme. 
How to Pick the Best for Your Skin Type
Using the wrong makeup can make you look bad, but what is worse is causing your skin to break out. It is necessary to understand your skin type to make the right choice when buying a makeup kit. Here are some factors to guide you.
·Know Your Skin Type
Skin types could be oily, dry, normal, or combination, and it is essential to understand where yours falls. If you are uncertain, please consult with a professional who can guide you on the appropriate makeup to use.
·Color Selection
Though the color may not have a huge impact on your skin, choosing the best combination is essential. To know the right shade, you can try applying a stripe on your jaw down to your neck and check under natural light. The shade that stands out by being too light or too dark may not be the right selection, and you should choose one that is a bit invisible.