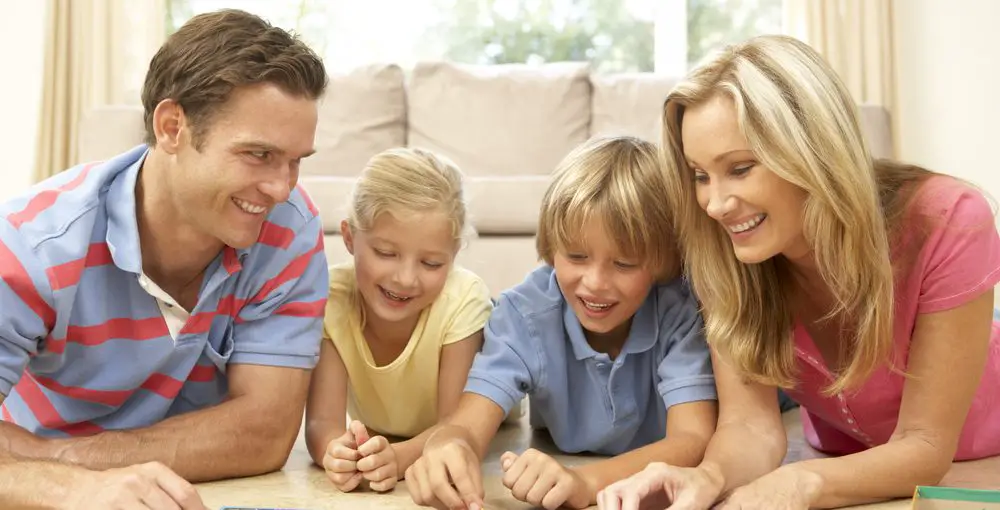 8 Fun Activities For Your Next Family Game Night
Disclaimer: There are affiliate links in this post. At no cost to you, I get commissions for purchases made through links in this post.
Family game nights are fun and always a great way to bond with your family. Not only will you get to catch up and get to know each other better, but playing games together can also encourage engagement and interaction between all members, even the shy ones.
There are many games to choose from, ranging from games that stimulate creativity and give you more of a mental challenge. Try some of these fun activities for your next game night and explore the many fun ways you can bond with your family. 
1. Use Your Wits And Escape A Room Together 
One of the group game trends that's creating a buzz today is an escape room. Essentially, with escape rooms, players will have to read clues and solve puzzles in order to get keys to unlock the room they are in. 
This activity is designed to encourage teamwork, so it can also be a mediation technique if you have family members that aren't getting along. Solving puzzles together can help them understand the importance of working together and being sensitive to the other members' strengths and weaknesses. And so, escape rooms can be a fantastic way for family members to bond and be a team while also developing problem-solving skills.
If you're new to escape rooms, you can start at a novice level by checking out various escape room games in Portland or where your locality is. You can find a variety of escape rooms for different experience levels. The more escape rooms you solve as a family, the better you will become at it, and you will eventually be able to solve complex escape rooms.  
2. Stimulate Your General Knowledge With Trivia 
If you're a family that loves to learn new things and are curious about the world, then trivia nights can be a good idea. Trivia tests players' knowledge by asking a series of questions that arise from categories such as history, popular culture, or basic science, to name a few. All you need to get this game started is a Question master. The Question master is generally in charge of drafting questions for the game and monitoring the point system.
Family members can split up into teams and take turns answering questions. You can apply conditions or incentives to the game to make the game more fun and competitive, as the fastest fingers answer first. 
If you don't have time on your hands to design your own series of questions for the game, you can always search online for sample questions. There are many pre-made trivia games to choose from online, so pick the best one for your family game night.  
3. Find The Best Hiding Spots And Play Hide & Seek 
Perhaps, hide & seek is one of the more classic options on this list. You can play it indoors or outdoors, and many have played it for years. For this game, one member of the family takes the position of 'seeker,' while other members run and hide. 
If you have much younger children, make sure you babyproof areas and let them know which areas of the house are 'no hiding zones'. Doing so will help prevent any accidents and make the night more memorable since you'll be able to play with peace of mind.  
As the seeker, if you have been looking to no avail, you can always use Marco Polo or another sound location technique that can help give you a general idea of where people are hiding. Once a player has been spotted, the seeker must declare that they have found them. The person that was recently caught will then have to sit out the game until everyone is found.  
The game ends once everyone has been found in the allotted time. Anyone who has not been found once the timer runs out wins the game. The first person caught in their hiding place becomes the new seeker. This can be an entertaining game that can give your family hours of fun, and you can get creative with your various hiding spots.  
4. Get Competitive With Some Board Games 
Board games can get very intense during family game night. Many board games on the market range from mysterious' whodunnit games' to more competitive property games. Once again, family members get divided into teams and compete with each other depending on the game's rules. There are even games that stimulate a person's creativity by having them create worlds and scenarios in which they have to survive.  
The winner of the game is generally determined by the board game rules. But, you can always create incentives and rewards, like 'The winner doesn't have to wash dishes for a week' to make it much more fun and competitive. 
You can also let family members get a turn at picking which board game gets played every week so that each member's preferences in games can be explored. That way, it doesn't feel repetitive. If you can't afford to buy many board games, there's no need to worry, as you can also search for templates online and print them. 
5. Showcase Your Talents With A Talent Show 
This can be a very creative, intimate choice that you can share with your family. Talent shows are a great way to get people out of their shells, and perhaps, you'll discover something new about your family. The fun thing about talent shows is that they are unpredictable as you won't know which talent each member will showcase. It might even be a lovely surprise to find out that your grandmother can rap.  
Talent shows can encapsulate dancing, singing, putting on a play, or even reciting a poem or playing an instrument. The sky is the limit, and talent shows can definitely help boost self-esteem. 
Like all games, you can also create an awards point system or a prize for the grand winner and grandly commemorate their win so that it makes members competitive and determined to win the next talent show.  
6. Spot The Liar With Two Truths And A Lie 
Two Truths and a Lie is a deceptively good game where you need to have an unreadable poker face. In this game, members get to tell two truths and a lie while the rest of the family has to identify which is which. 
If you struggle with lying, one of the ways to progress in the game is to tell half-truths. This way, you will be able to play along with your family without feeling bad about lying or without looking guilty.
Two Truths and A Lie can be a great way to see who has a good poker face in your family, and who knows, you might learn something new about each other. More so, this can be a fun activity that'll fill the room with cheerful laughter as each of the members try to spot the bluff and decipher the truth.
7. Find Hidden Treasure With A Scavenger Hunt 
Finding hidden treasures is always a fun family activity to do at home, no matter what age you are. Scavenger hunts, for instance, can be a way to test your family members' problem-solving skills and sense of direction. To play this game, you'll need a treasure that can entice your family members to participate and start their scavenger hunt. The prize can either be literal or a perk that a member can obtain.  
You can draft up clues that can help players along the way, and you will have a lot of fun as a family competing to get to the treasure first. The first person to find the treasure wins, so make sure you make it challenging for everyone. Also, if you are the one who has designed the scavenger hunt, you can't participate in the game as it will give you an unfair advantage. You can moderate the game to make sure that everyone is playing fairly.  
8. Move Your Body Around And Play Some Sports 
Sports are a great way to improve hand-eye coordination, and it's good for the body because you are active. And perhaps, if you have members in your family who are not as active as they should be, then playing sports during the family game night can help encourage them. You can play several sports in your own backyards, such as Badminton.  
When hosting a sports-themed night, you don't have to buy new sports equipment. You can either hire some equipment or visit a sports arena that allows day visits. Once again, you can rotate the choice of sport around in your family so that everyone's options are explored. This way, everyone gets a chance to have fun outdoors. 
It's also a healthy way to bond with family, as you'll be keeping them active. Being active is known to boost physical strength and help with mental and emotional stability.  
Wrapping Up
The games featured on this list are fun to play for hours with your family. Some games can test your patience and ability to think outside of the box, while some can help with teamwork, self-esteem, and hand-eye coordination. 
Whichever you choose to play, you and your family will definitely be up for a long and fun night filled with bonding and fun moments. You can also have guests over if you have older kids who have significant others. In this way, you will be welcoming new family bonds while cementing the ones you already have.