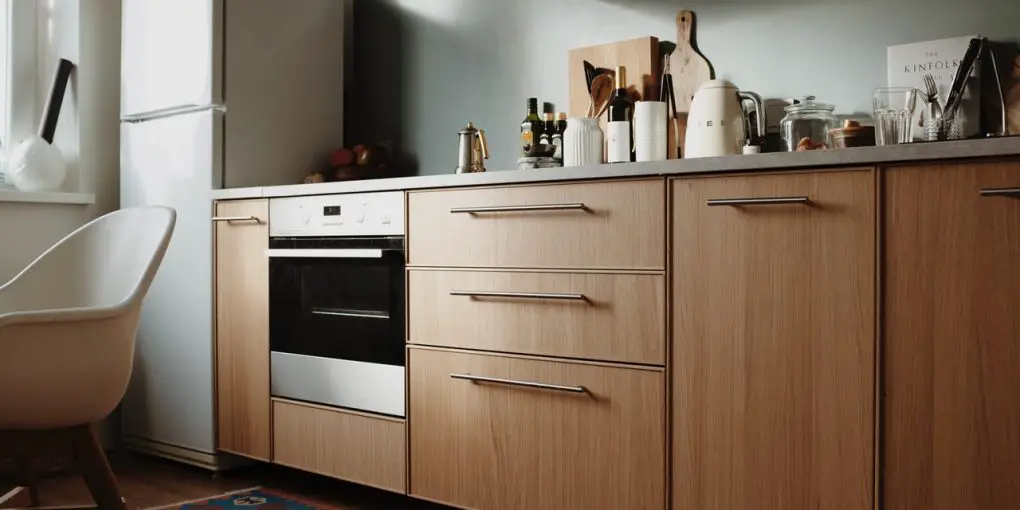 6 Tips for Choosing the Perfect Kitchen Cabinets
Whether you are building a brand-new home or embarking on a remodel, there are so many things to consider when you start planning for a new kitchen. One of the primary design elements in your new kitchen will be the cabinets, so spending a fair amount of time selecting the right cabinets is time well spent. Here are six steps to choose the best cabinets for your project.
1. Size Up Your Space
Begin by assessing the space you have available. For a remodel, consider working with a professional kitchen designer, remodeling contractor, or architect to really bring your vision to life. Experts will help you determine if there are construction issues to address, like removing load-bearing walls or moving plumbing fixtures before you start. You want to explore all of your options and working with a professional will help you to ask the right question.
2. Calculate a Budget
Consider the budget you have for your overall project. With regard to cabinets, would you rather have a lot of cabinets, even if that means you can't afford the best? You may want to objectively edit your plan, especially if it means that you can purchase higher-end cabinetry for your kitchen.
Also, consider your commitment to living in this home long-term. If this is a starter home that you plan to sell in five to seven years, consider cabinetry that will be more widely popular and will add to the resale value of your home. While the ROI on a kitchen remodel when selling your home fluctuates greatly across the country, financial guru Dave Ramsey reports that 80% of homebuyers list the kitchen in their top three most important home spaces.
If you're remodeling your forever home, consider what budget is reasonable for your ultimate dream kitchen. Invest in great cabinets now and consider adding other amenities in the future if you can't afford it all at once.
3. Let Your Imagination Go
This is the perfect time to fire up a Pinterest account or develop an idea board. Start by collecting samples of fabrics, paint swatches, and pictures of items that appeal to you. These seemingly unrelated items may inspire you and help nail down a style and a color scheme that will begin the process of designing your space. The next step is considering how you will actually live in the space.
4. Evaluate Your Kitchen Use
Take some time to think about your daily kitchen use. If you love baking, make sure you have enough counter space for kneading dough or cooling cookies. If you have special appliances or equipment that are used regularly, you will want to store them in a place where they are accessible and easy to find. Maybe you have some special collections to showcase. Whether or not your collections include useable items, you can work them into your kitchen design with glass-front cabinet doors and backlighting for a look that is both custom and dramatic.
If your current kitchen falls short in many of these areas, make a list of all the wish list items that you have longed for and work with your design professional to fix any shortcomings in your current workspace.
5. Ready, Set, Shop
That's a lot of planning, but if you've done your homework, you should be ready to layout your kitchen and begin considering cabinet options. The number one rule is: don't choose style over substance. When it comes to kitchen cabinets, quality is always a good idea. These are, essentially, pieces of permanent furniture that get a lot of wear and tear and are vital to the operation of your home.
Choose cabinets that offer solid wood and durable construction. Make sure you pay as much attention to the "box" that makes up most of your cabinet as you do to the more visible door and drawer fronts. Be sure to also give some thought to the cabinet interiors and opt for those that provide flexibility. You will want shelving and slide-out shelving features that are adjustable, doors with soft-close options, and drawers that are sturdy enough to hold heavy items.
Consider the finish coat on your cabinets so that whether you choose a painted finish or sealed wood, your cabinets are easy to clean. Because let's face it, there will always be spills
6. Don't Forget the Little Details
Finally, give an equal measure of thought to your hardware and finishing touches. It is less expensive to add unique pulls and knobs to your cabinets, plus they are easier to change if trends or your personal tastes evolve over time. When you make your cabinet selection, choose three different knobs, or pulls – one traditional, one that looks innovative, and one that is a little out of the ordinary – and hold them up to the cabinets you are considering. Timeless cabinet design will probably look pretty good with any of the knobs you picked.
You can also give your cabinet selections additional versatility with color. If you are afraid that you will feel differently about a unique cabinet color down the road, you can always put your pops of color on the walls, in your backsplash, on pendant lighting, or with easily changed kitchen accessories like canisters and area rugs.
Professional Kitchen Cabinet Installations
It's true, the kitchen industry has become so vast that making the right cabinet choices can seem daunting. Instead, consider the creative opportunities to develop when there are so many options available. Having your dream kitchen is now more possible than ever as long as you can put some thought and effort into narrowing your focus on what is most important to you.
For professional custom cabinetry services that can provide you with access to the best planning tools and most unique cabinet options, give us a call at Authentic Custom Cabinetry. We're here to make your dream kitchen a reality.