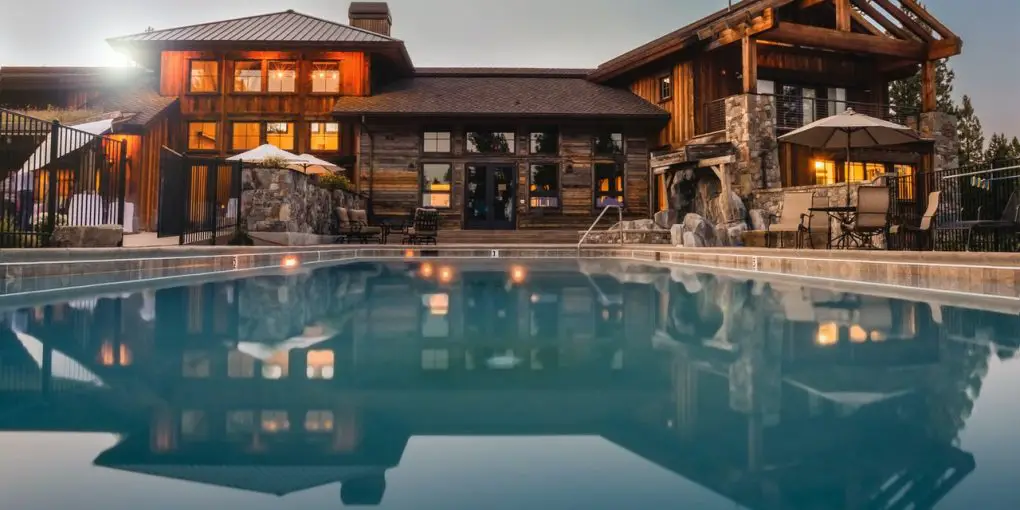 Easy Things You Can Do That Will Increase The Value Of Your Home
Do you believe your house is only a place for you to live in? Considering the consistent hike in property prices, owning a property can give you massive returns if you wish to sell it. Property business is one of the most profitable trades in the corporate world. People buy houses, renovate them, and then sell them at a profit! It is a thriving business and one that you can also benefit from if you are a homeowner.
Owning a property can give you three substantial benefits: a house to dwell in, a space to rent out and earn monthly income, or a property to sell and acquire capital gains. Whichever you choose, you should always remember one thing: to keep your house immaculately maintained at all times! A worn-out, tattered place does not bid a high value, which means it is essential for you to maintain your property if you wish to sell it later on in life.
Here we have a list of some easy-peasy tips you can use to boost the value of your property without much trouble:
According to expert property valuers, having more bedrooms in a house can increase its value by about 11%.  Now, if you already have your home laid out, we do not expect you to break it down and add a new room. However, if you have a spare room that you do not use, turn it into a bedroom!
Over-crowded spaces make the house look dingy and crappy. A prospective buyer will not put a significant value on a place that does not look good at the first look. And a cluttered home indeed does not appear aesthetically pleasing. For example, consider owning a house in 30A on a beautiful coastline and now wish to sell it. These houses are high investment places, and buyers usually want to purchase houses that provide the most visually appealing feel. Therefore, anyone aiming to bid on 30A homes for sale should maintain a pristine and clean interior.
Splurge On Some New Wall Paints:
Suppose you are on the lookout for some home improvement options that increase the property value most cost-effectively. In that case, renewing the wall paint is your best bet! Painting the walls with a fresh coat uplifts the whole look of your house instantly. And it will consequently add value to your property. You should choose colors that the majority of people like, such as neutral shades.
But if you wish to give it a more vibrant look, you can choose to paint one wall with a bold, dark color such as grey or navy blue. And let the rest of the walls stay toned down. You should see which paintwork goes best with the interiors. However, the bottom line is that new paintwork can add immediate value to your house.
If you plan to sell your house but feel that your kitchen is a little too old for your liking, then consider replacing your appliances. Getting an entire kitchen overhaul may be too costly or time taking. If you are short on budget, your best choice is to add some new appliances to the kitchen. It will give a contemporary feel to your dated cooking area.
Turn Your Attic Into A Room:
Over the years, the trending interiors have massively evolved, much like everything else. Attics and basement are not storage areas anymore, and most people utilize them for the better. And why not?
Attics provide an excellent opportunity for house owners to turn it into a separate room such as a house office, a study area, or even a small bedroom. It is also a fantastic way to boost your property value since an added room means more utility. There are so many options available that you can look into and, using your creativity, build your attic into a new space.
Look Into Landscaping Options:
A well-maintained garden can impress your prospective buyers instantaneously. The first impression is the last, they say. The moment someone looks at your house, they should feel good about the place. A dull and barren exterior does not look impressive. But remember, an unkempt, overgrown garden can also ruin your property value. Only get a garden if you think you can maintain it in the long-run. It is a hectic job, but worth it if you wish to enhance your house's value.
Inspect The House For Any Damages:
We have kept the most obvious for the last! If your house has leaking roofs or damaged walls, you need to fix them before letting any buyers into your home. There is no second thought to it. A wrecked house gives the worst impression, and it will massively downgrade your property value. You need to inspect your house for any existing or potential damages and fix them. An immaculately maintained house will bid at a way more significant value than a broken, ruined home.
Conclusion:
A house that provides maximum utility while looking pristine and beautiful is the one that sells like hotcakes! You can charge a good value for a place that catches the buyers' eyes at first glance, and the only way to do it is by following some of the tips mentioned above. Your aim should always be to provide the most attractive outlook while adding features the buyers will not frequently find elsewhere, such as an attic bedroom. If you follow these tips, we are sure you will find success in boosting your property's value.