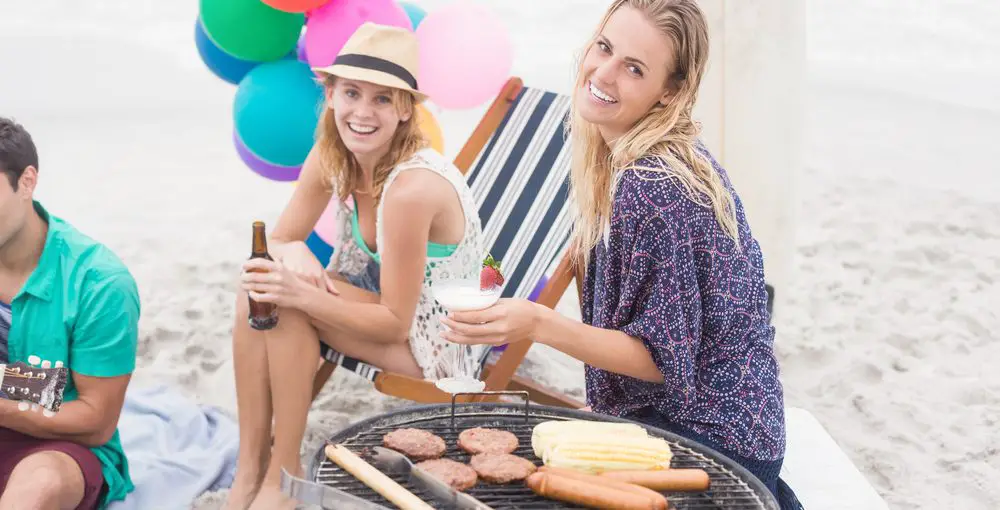 5 Tips for Hosting a Community BBQ in Your Yard
Disclaimer: There are affiliate links in this post. At no cost to you, I get commissions for purchases made through links in this post.
Nothing builds a community faster than a hot summer's day, good food, and great company, and a BBQ happens to satisfy all three. Hosting a barbeque can also give you a good reason to spruce up your yard, but if you're not used to throwing parties, you won't know where to start.
How to Host a Community Barbecue in Your Backyard
Planning a barbeque doesn't have to be complicated. As long as you offer a variety of food choices and market your event ahead of time, your BBQ should go off without a hitch.
1. Plan Your Guest List and Barbecue Menu
Most community BBQs are invitation-only events, so consider if you want your friends or family (or both) to join. If you don't have enough energy to watch 50+ guests, limit your gathering to 30 or 40 people. Then, think of your guests. Are you inviting children, adults, dogs, or vegetarians?
Burgers, kebabs, ribs, and sausages are always popular, so are side dishes like couscous, salad, potato salad, and watermelon. Drinks like lemonade, water, smoothies, and beer are well-loved. Before finalizing your menu, think of your guests' allergies and dietary choices.
2. Spread the Word About Your Event With Flyers
If you plan on opening your event to the public, place flyers in a local coffee shop or community center that primarily services your neighborhood. But if you have a strict guest list, place flyers in each person's mailbox. Consider sending email inventions if you know your guests personally. 
If you don't consider yourself a graphic artist, use BeFunky's flyer maker to make stunning flyers in minutes. Unlike other, more complicated graphics software, BeFunky's editor uses templates and drag-and-drop elements, so you can create just about anything regardless of your skill.
3. Add Some Games, Activities, and Live Music
Barbeques are always a lot of fun for adults, but for children, not so much. No child wants to stand around and talk to guests, so if you plan to invite them, you have to give them something to do. If you have an above-ground pool, you'll provide enough entertainment for several hours.
But even without an above-ground pool, you can still get kids excited for the night. Horseshoes, croquet, bocce, cards, and sidewalk chalk are good fun, no matter your age. You could even hire a magician, party clown, princess company, or band to perform if you really want to go big.
4. Have Someone Watch the Grill and Bar
Whoever's cooking or manning the bar has to stick around for the whole night. While it isn't a glamorous job, it's very important, especially if you'll be BBQing for stragglers. With that said, being ready to serve at a moment's notice is a sign of a great party host and an all-star friend.
If you're inviting children, you may need another adult to watch your sundae bar. Even if you're not, a sundae bar can definitely make your barbeque stand out. Ice cream just tastes better after a hot day, especially when you get to pick your own flavors, toppings, and cones.
5. Get Ahead of Bugs and Potential Messiness
It's unrealistic to expect a perfect barbeque, but it's not like you want total chaos, either. Prior planning can cut down on a BBQs common enemies: overly intoxicated guests, bugs, and bored children. First things first, place limits on alcoholic beverages that are applicable to all guests.
To cut down on bugs, don't set out the food too early, keep trash far away from guests, and light citronella candles to ward off mosquitos. Finally, if the children are bored, give them the option to do something inside the house, like watch a movie, play video games, or table hockey.