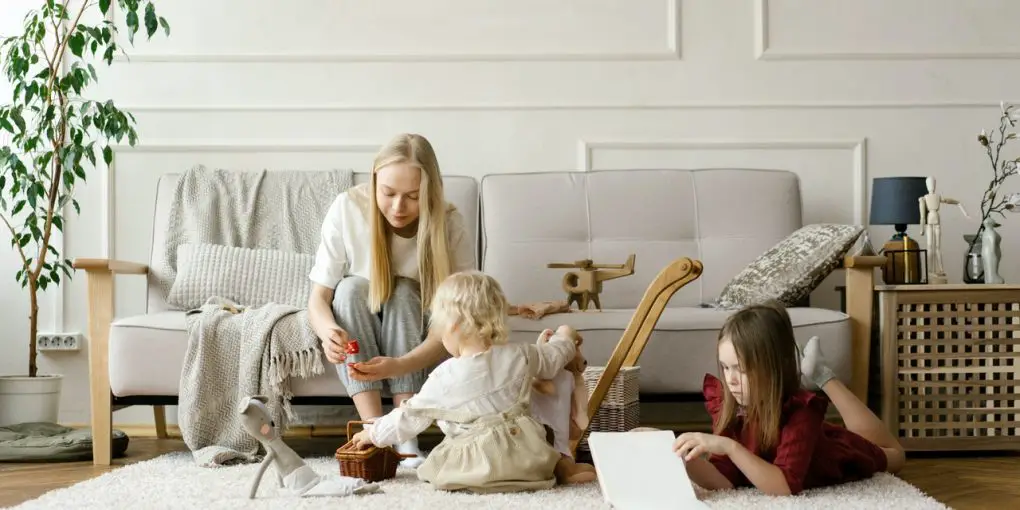 5 Tips for Fitness with the Family
Disclaimer: There are affiliate links in this post. At no cost to you, I get commissions for purchases made through links in this post.
For many people, fitness is all about being sound physically and being in good shape to live the lifestyle they want to live. Some think of it as a solitary pursuit— an exercise they undertake every often whenever the kids are busy playing in their room or when the rest of the family is busy with other things. Regardless of your definition or understanding of what it means to be fit, incorporating physical activity into your daily life offers innumerable physical and psychological benefits.
That said, fitness doesn't have to be a solitary pursuit. The reason every parent encourages their kids to join youth sports or go play outside is that they understand the importance of physical fitness. Perhaps it's time you started making time for family sports and exercise.
And that means heading to the gym with your family. Sure, you might be worried about bringing your children to the gym where they're surrounded by all types of machinery. However, according to the Barnes Firm, an injury lawyer in NYC, many public businesses go the extra mile to ensure their building and equipment are safe and to prevent a lawsuit from occurring as a result of injuries on their premises.
Not only will getting in the habit of exercising with your family strengthen your family's bond and improve your family's overall health, but also help your kids form healthy habits for life. Plus, physical fitness has been shown to improve self-esteem and self-confidence in both adults and children. Here's how you can cultivate a culture of family fitness in your home:
Start by Creating a Fitness-Friendly Household
Exercising together with your family is probably the last thing that comes to mind whenever you think of family activities. And you're not alone. For most parents, family activities revolve around movie nights, a day at the pack, a beach day, and picnics. While there's nothing wrong with these activities, and it's completely fine to do them, you'll need to make exercise accessible if you're looking to foster a fitness culture in your household.
So, instead of spending thousands of dollars on electronic equipment and video games for your family entertainment, you could start buying exercise equipment like dumbbells, skipping rope, speed ladder, yoga mats, running shoes, etc. With workout equipment in your home, you'll have an easy time encouraging your family to start using them and create healthy habits and hobbies.
Put the family on a Fitness Plan
As with everything worthwhile, you need to have a specific fitness goal that you can achieve as a family. The idea is not to go too hard too soon but to have modest goals that you can prioritize and achieve together. And this is why it's important to have a family fitness plan.
Creating a fitness plan will help you and the entire family stay focused on the goal (s) and avoid any excuses. There are many times you, your children, or even your partner won't feel like leaving that couch or getting off the screen. Having a plan on when you're going to the fitness center, how long you're going to work out, and who's doing this and that will help you stay committed and consistent. So, make a point of sitting down with your family and mapping out your schedule for your day, week, or month.
Keep Physical Activities Simple and Fun
Your workout routine should create a positive experience for everyone involved. And you can achieve that by keeping things simple and fun. Exercise doesn't have to feel like a chore or planned event. So, be sincere with yourself and choose exercises that you and your family enjoy and like doing. If you love it, you're going to stick to it.
Additionally, it's important that you find a workout routine that works for your family. However, that doesn't mean you stick to it forever. You need to always switch things up a little every few months so that things don't become boring. Get creative with your workouts to keep exercise fresh, exciting, and fun.
Don't 'Nag' Your Partner or Push Your Family Too Hard
Reminding your partner all the time about the benefits of physical activity won't get them involved. In fact, it'll turn them off more and make them lose interest in exercising. This is why you must ensure your training sessions are exciting, fun, and enjoyable. So instead of nagging your kids to stop playing that video game and complaining each day about your partner being a couch potato, consider the following:
Be a Good Role Model: You don't have to make an issue out of what your kids aren't doing right. Children always mirror their parent's behavior. Getting them to start exercising is often as simple as taking action and making the changes you want to see as a parent. You, therefore, need to set a good example to your family, if you want to see any meaningful change. Be sure to teach your family the basics, the first time they join you for exercise at the gym. 
Offer Positive Reinforcement:  There are moments when your kids will want you to switch things up for one reason or the other. Sometimes it's just because the workout isn't working out for them. Instead of pushing them too hard, let them know it's okay and find something else they can learn or enjoy. You don't want their exercise to become a negative experience. And when they successfully master a new skill or just make an effort, notice it— and even let friends and family know.
Find a Family-Friendly Gym in Your Area
As mentioned, bringing your family to the gym is one of the best ways for them to not only see you train and exercise but also discover fitness values, learn new skills, and get involved in a wide range of activities. From stretches to balance exercises, to weight lifting, there are plenty of exercises that you can do together at the gym. There's no better way to positively role model your children than to have them see you being active or 'playing' with them.
You don't want to join any fitness center you come across in your neighborhood or city. It's important that you choose a family-friendly gym that offers parents consistent working out opportunities and allows you to meet other parents who share similar interests.