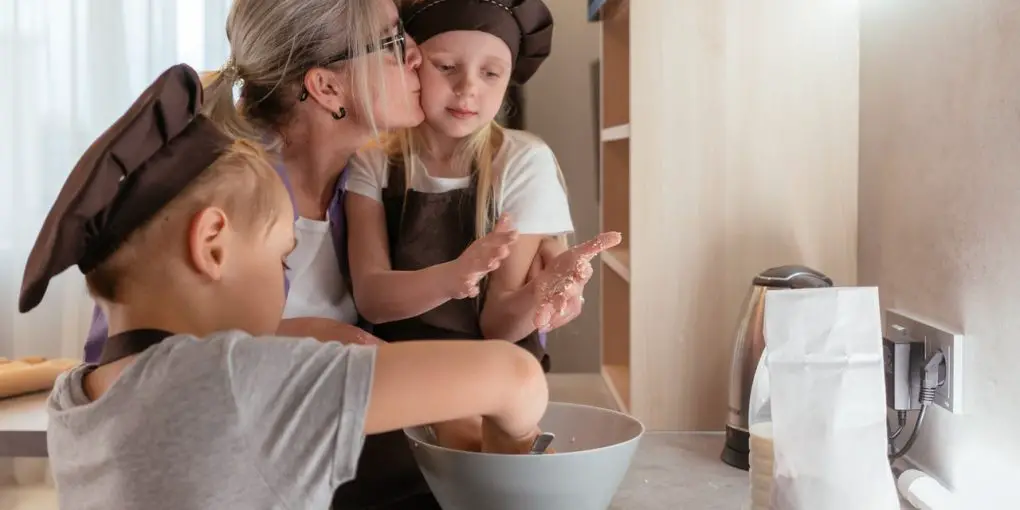 4 Tips On Finding A Reliable Countertop Company For Your Kitchen
Disclaimer: There are affiliate links in this post. At no cost to you, I get commissions for purchases made through links in this post.
When it comes to getting a new countertop to improve the appearance of your kitchen, you want to think about not only the quality of the materials used for it but also the installation process. This is a factor you should consider as it'll have a long-term impact on the look and functionality of your kitchen.
Your kitchen counters can easily be the center of attention in the whole room, but with improper installation, they can make the kitchen unappealing. That's why it's a must to search for and hire a reliable company to provide and install the right countertops in one of the busiest areas in your home.
Although it might be hard to look for a trusted countertop company, you can accomplish it if you know where to look and what aspects to take into account. Here are several ways of finding a reliable countertop supplier and installer:
Ask For Recommendations
Getting recommendations is one of the most effective tips you can try when you're in search of a countertop company. You should ensure that the one you work with has excellent ratings and great reviews from those who've requested their services. If you know of a coworker, family member, or friend who's purchased countertops from and had them installed by a particular company you're eyeing, ask them about their experience and the quality of the outcome delivered.
If you're satisfied with their work, prices, range of materials, and customer service, consider giving them a call and ask any questions you might have about what they're offering. It's also crucial to conduct an extensive background check to determine whether the company will satisfy your needs and expectations.
Interview Several Companies
Finding a good countertop company may take some time and effort, but you shouldn't rush the process so as not to make mistakes. After gathering enough recommendations, interview each provider to determine the best fit for you and your property. Some of the questions you should ask are the following:
How long have they been installing countertops?
How long will it take for them to install your countertops?
Are they currently working on other projects?
Such questions may help you narrow down your options, making it easier for you to choose a company to install countertops in your kitchen. If a certain provider can't answer some of your inquiries, this might be a sign to move on to a different option.
Read Customer Reviews
This is another thing you need to accomplish before agreeing to hire a countertop company. Ensure that you go through the reviews on their website to find out what past clients have to say about the company and their products and services.
Keep in mind, however, that dishonest companies may pay individuals to write glowing but misleading testimonials to get you to trust them. If possible, reach out to at least two of the clients who've left reviews to confirm whether their feedback is legitimate. You may ask questions such as these:
How long did the company take to complete the project?
Did they meet the deadline?
Were there any upcharges or hidden costs?
Besides checking testimonials, you may ask the countertop company to show you some of their previous projects. This'll not only help you gauge the quality of their services but also allow you to find out whether they can deliver countertops that'll ultimately upgrade your kitchen.
Decide According To Your Priorities
After choosing a few countertop companies based on their answers during the interviewing process, request each of them to send written estimates. They may want to come over to your house and assess what they're about to work with. You may scrutinize their estimate and ask questions about inclusions you're unsure about. Once you sign it, the estimate becomes a legal document. Choose the company you think has the ideal level of experience and all the necessary skills to install your countertops.
In some cases, you may like two options equally, so you can't make a final decision right away. It's best to select the one that offers more affordable services or can get started more quickly, whichever is the bigger priority for you. If the company you're after doesn't offer the lowest price, contact them and ask if they can match the competitor's price.
Takeaway
It's important to choose a countertop company that uses quality materials and follows proper processes to manufacture and install countertops. See to it that you conduct extensive research to be able to pinpoint the provider in your area that can handle all of your needs. Some may quote a low price in the beginning and then charge you more later on. What you want is a company that'll give you a quote including all the charges involved, making it easier for you to figure out how much your budget should be.