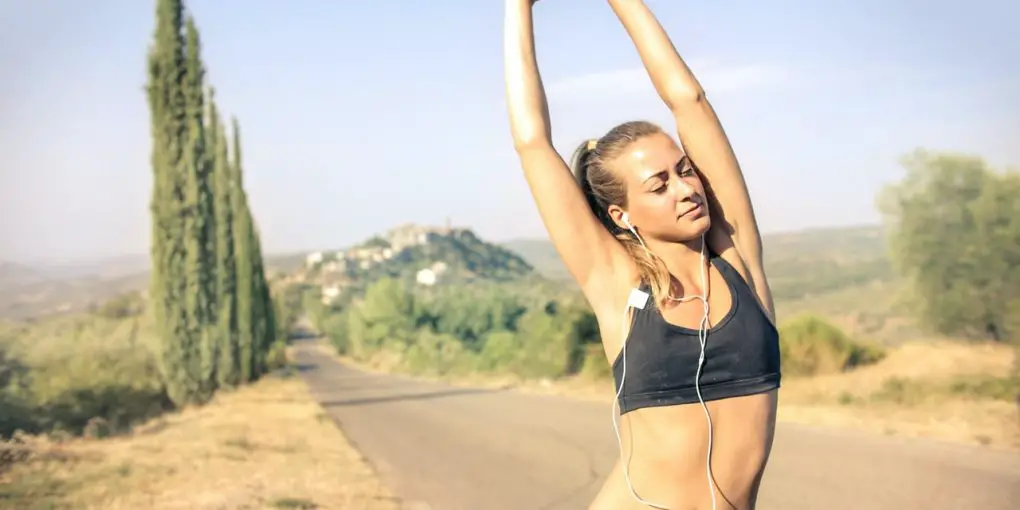 The Ultimate Camping Checklist For A Weekend Outdoors
Are you planning on going for a weekend camping trip with your family and friends?
If you are new to camping or you don't really know what to pack, a camping checklist might be your answer.
Obviously everyone's camping list is different. But there are definitely some camping essentials which no camper should forget to pack if they want to have a smooth and hassle free camping experience.
Given below is the ultimate camping checklist.
Shelter And Camping Essentials
In order to spend the night comfortably you will need the following shelter and camping essentials.
Tent – The tent you choose must depend on the following factors.
Number of people : You must pick an appropriate sized tent depending upon the number of people who are going to be staying in it.
If you don't like tightly cramped spaces, consider choosing a tent which offers a higher accommodation capacity. You should also take the size of each person into consideration.
Type of camping : If you are going to be hiking and backpacking to different places, you should choose a lightweight tent.
In case of car camping, tent weight isn't much of an issue.
Weather : For summer camping, 3 season tents are recommended since they have mesh walls for ventilation.
For winter camping, 4 season tents are more suitable.
If there is a probability of raining, get a rainfly for your tent.
Poles, tent pegs and stakes for setting up your tent. You should also get a tent repair kit with items like mallets, pocket knife, tape, elastic cords and cable ties.
Sleeping bags – If you don't want to be freezing all night long, make sure to pack some sleeping bags.
Pick bags with lower temperature ratings since they will keep you warm in lower temperatures.
Pillows, sleeping bags and blankets for comfort.
Air pump if you are bringing air bags.
Flashlight and batteries.
Folding chairs and table for car camping.
Eating And Drinking Essentials
Camping stove – There are different types of camping stoves so make sure you choose the right one for your needs.
Freestanding stoves are larger and tend to have more burners. If weight isn't an issue for you and you need to feed a good number of people, you can go for this kind of stove.
If you want a small and compact stove, go for a tabletop stove.
Some other factors to consider are fuel type, cooking space, simmering ability and wind resistance.
Fuel for your camping stove like propane, unleaded gas or wood according to your stove type.
Small cutting board with knives.
Utensils like pans, pots and spoons for both cooking and eating purposes.
Reusable water bottles and mugs.
Dish soap, washing liquid, cloth rags, towels and sponges.
Matchbox and lighter.
Freeze dried meals and basic provisions like tea, coffee, salt and sugar.
Garbage bags.
Clothing Essentials
The basics – Some of the basic clothing items you should bring include a long long sleeved shirt, lightweight pants and warm socks.
Avoid carrying too many clothing that you won't need since you will be adding extra weight to your pack.
Avoid clothes made from thick and heavy fabrics and opt for lightweight ones instead.
Fabrics which absorb water easily and take a long time to dry should be avoided. If you are going to be hiking you want to stay as comfortable as possible.
Rain jacket – If you are going hiking, backpacking or camping during the monsoon season, a rain jacket will come in very handy.
While many rain jackets are hard to pack because of their thick and bulky form, there are plenty of lightweight options out there.
The best lightweight rain jacket recommendations are provided in this article.
Weatherproof shoes – Pack shoes which are suitable for all climates and weather conditions. Many outdoor adventure companies manufacture these kinds of shoes.
For hiking you can go for a good pair of hiking boots or trail runners.
Sunglasses to shield your eyes from the sun.
Compact and travel friendly umbrella.
Sandals with a good grip.
Health And Protection Essentials
Antibiotic cream – Make sure to pack some antibiotic cream to keep infections at bay.
Developing wounds and cuts are very common during outdoor activities and exposing them to the moist weather increases your risk of infection.
Mosquito repellent – If you are going camping in the monsoon season, you shouldn't forget to pack mosquito repellent.
In order to prevent being infected and covered in mosquito bites, mosquito repellent is necessary.
Basic first aid kit – Your camping site will most probably not have any hospitals or health centres located nearby.
In case anyone gets injured at the camp, you must have a first aid kit with you to prevent the injury from getting worse.
Insect repellent.
Medications like Ibuprofen and Paracetamol.
Toothbrush and toothpaste.
Personal toiletries.
Sunscreen – If you are going camping during summer, don't forget to pack some sunscreen.
Continuous exposure to UV rays of the sun is harmful for your skin and since you are going to be outdoors, you need to protect yourself with sunscreen.
Entertainment
Travel friendly board games – Board games are a great way for friends and families to have fun together. If you don't have too many outdoor activities planned, board games can be a great way to spend the time.
Make sure the board games you carry are compact, simple and travel friendly. Avoid games which are complicated or have too many pieces.
Marshmallows – If you want to do the classic camping tradition of roasting marshmallows in the campfire, you better pack some marshmallows.
Bluetooth speaker for playing music.
Fishing tackle, rods and reels.
Extra Items
Navigational tools – If you are travelling to many spots, there is always a possibility of getting lost.
In such cases, navigational tools like a portable GPS, compass or a guidebook will come in handy.
Camera with fully charged batteries.
Thermometer
Duct tape for simple repairs.
Multi-tool kit.
Bottle opener.