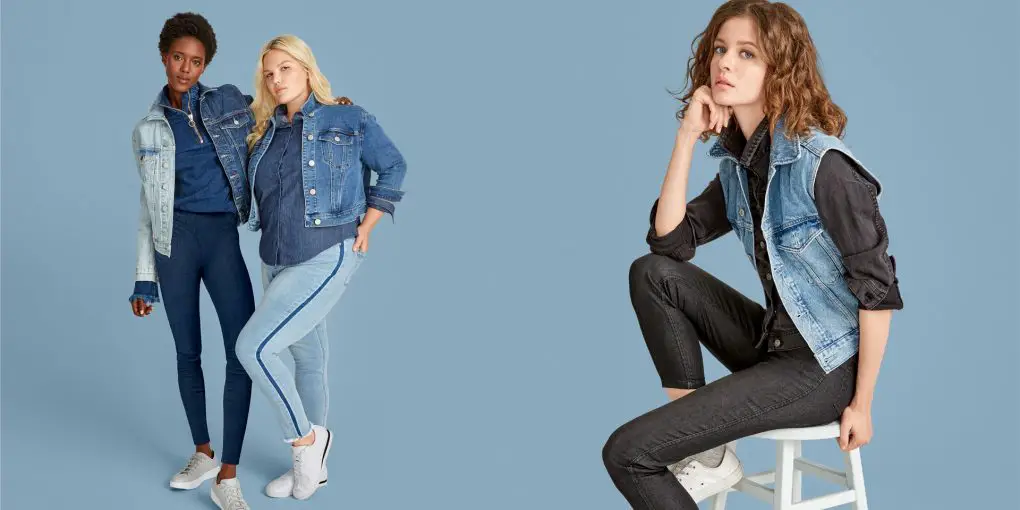 Here's How Stylish Moms Can Rock the Athleisure Look
Moms have always been among the busiest people in the world, and the tasks that they take on at home only add up as the kids grow up. A mom's duties can have her going everywhere, in and out of the house, with little time to think about what she's going to wear.
In the past, moms would have to force themselves to change outfits to go from home, to school for the kids, to the grocery, and many other places. Not only would these outfits be cumbersome for physical activity, but changing so often can be absolutely exhausting.
Fortunately, today's fitness craze has brought on a new style of fashion called athleisure, combining casual clothes and sportswear for every situation. Now, the average person can be found wearing denim leggings with a plain tee to go from having lunch outside to exercising at home in the same apparel. Let's take a look at what this style offers, why they're perfect for moms, and a few ways to pull them off.
Athleisure: Mixing Athletics and Leisure?
The average 21st-century lifestyle is more fast-paced compared to previous generations, and free time has become a scarce commodity for most. On top of that, the recent fitness craze has demanded that people devote any extra time they have to exercise.
Because of this, people have much less time for things to do in between, like dressing up for home, fitness, errands, and even going out on weekends, As such, many sportswear companies and some fashion brands have sought to create a line of clothing that works for any activity a mom could find herself doing.
The result is athleisure, a style that utilizes the qualities of typical activewear but is also designed to be worn casually anytime and anywhere. This means that on weekends and days off, anyone can wear athleisure outfits to relax at home, to work out, and even to go out for groceries.
Though this style is suitable for most situations, it isn't considered appropriate for formal occasions or work. But with the growing prominence of home-based work, some brands are looking to produce athleisure pieces that can be worn even for the camera during online meetings and virtual conferences. In any case, athleisure is looking to be the trend for nearly all other parts of a person's life.
Why Athleisure Works Great for Moms
At first, athleisure may seem too trendy or even strange for moms since the fashion style combines two activities that don't usually go together. However, this combination is exactly why it works so well for a busy parent's lifestyle, as they can save a lot of time and energy from having to worry about what to wear for the day. Here are a few other reasons why moms should try out athleisure apparel:
Moms Are Always on the Move
The life of a mom is already loaded with responsibilities, and her days can be especially more tiring if she's still raising energetic toddlers that need more supervision. If the kids are already going to school, moms need a way to quickly get dressed and ready to pick them up from school and maybe wedge in a few errands along the way, too. All this physical activity makes activewear perfect for the mom who needs to be on her feet all day and wants to look fashionable while on the go.
They're Too Busy to Change Often
With all of the day's demands, moms simply don't have time for too many stopgaps in between. If she doesn't have time for a coffee before taking the kids to school, she certainly won't have time to dress up when going out for groceries and coming home to cook.
Athleisure is designed to be the perfect outfit for most daily activities you may have planned. You don't have to think too hard about what to wear, especially since they're designed to go with any outfit combination. Moms will only need to dress up once in the morning, and they'll be set for the rest of the day.
It's Perfect for Their Leisure Time
If, by some miracle, a mom has free time in the day to take a break, go out for a jog, or treat herself to a quick brunch and coffee, activewear is the perfect outfit for all of these activities and more. Because they won't have to change out of their clothes, moms can maximize the little time that they have for themselves, focusing on relaxing instead of stressing over their choice of attire.
3 Athleisure Outfits for Moms
With all the benefits of athleisure, it's important to note that it doesn't refer to just any particular attire. Instead, it's better to think of the trend as a combination of separate pieces of casual wear and activewear that make up the best outfit for the day's needs. Having said this, here are some outfit combinations to consider for different activities:
For Watching Over the Kids
Watching over the kids can have you literally running all around the house to make sure they aren't getting into any trouble. For these scenarios, you'll want to wear a tank top to keep your arms free. For the bottoms, you should go with leggings since they provide good support for the legs. Not only does this help for running back and forth, but it minimizes strain on the legs and knees if you need to crawl to play with your younger children.
Also consider having a sweatshirt or weatherproof jacket around your waist, preferably one made with a breathable fabric. This will come in handy if you find yourself outside or if you have another kid to pick up from school.
Going Out for Errands
If you'll be going out of the house, you want to look decent enough to go out yet comfortable enough to wear that same shirt once you're back home. As such, it's best to choose athleisure shirts featuring a plain or neutral design. Depending on the weather, you may also opt to have a jacket on you if it gets cold or windy.
For the bottoms, you'll probably be walking for the most part, so a pair of leggings or athletics shorts will do. However, do make sure that the color matches your top, or simply stick to black or any other dark colors to play it safe.
For Exercising at Home
You'll want clothes that you can sweat in while still feeling cool and comfy, so you may want to opt for tops made of natural fabrics. A shirt that's a little big or loose would work best to keep the arms free without having your clothes sticking too much to your skin. As a bonus, natural fabrics don't develop odors as badly as synthetics do, which is something to consider if you're the type to sweat a lot.
When exercising, you can also wear leggings or biker shorts for your bottoms. The tight fit should help with blood circulation in the lower half of the body while allowing for leg movements that need extra flexibility.
Indeed, athleisure is a practical and fashionable style of clothing for busy moms. With so many designs available on the market, this category of outfits also allows moms to get creative with their looks. If you know where to shop, you're sure to find outfit combinations that perfectly suit your lifestyle and routine.