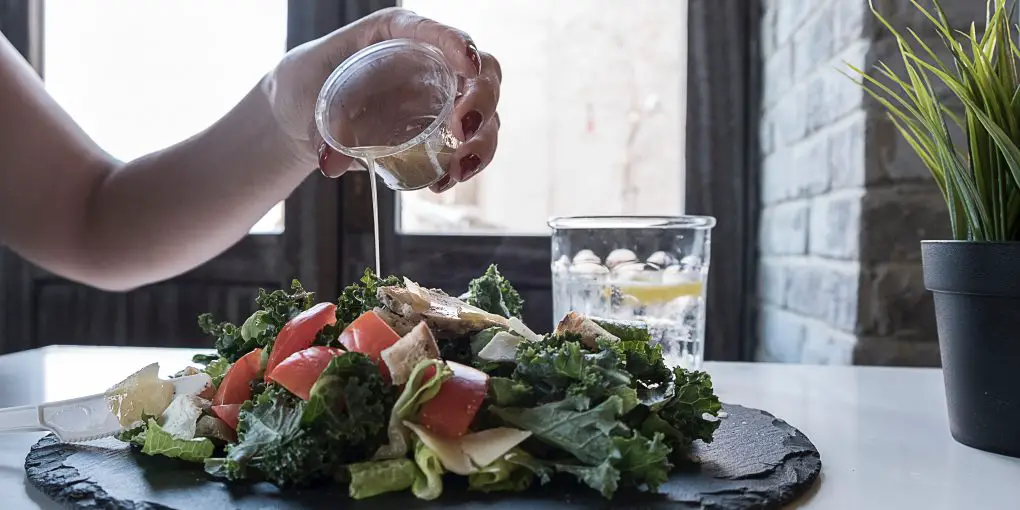 Eat Like A Caveman: Is The Paleo Diet Healthy Or A Hoax?
Disclaimer: There are affiliate links in this post. At no cost to you, I get commissions for purchases made through links in this post.
Kevin McGivney of Loomis didn't know what he was getting into when, a few months after joining CrossFit Loomis, he accepted the group's paleo challenge. After eating "normally" for 35 years, he says, "the first two weeks were very, very difficult." The term "paleo" refers to the Paleolithic age, a period of about 2.5 million years that ended around 10,000 B.C., when there was no such thing as processed food—hence the name "caveman diet."
What Is The Paleo Diet?
The paleo program generally eliminates processed foods, refined sugars, and the most common allergens like soy, wheat, corn, dairy and peanuts; it includes naturally harvested fruits, vegetables, nuts and seeds—grown without pesticides or additives—plus meat. Agriculture, with resulting cultivation of highly developed grains and legumes and domestication of dairy animals, came after the Paleolithic era. It's a pretty simple diet, according to Niki Young, N.D., with Revolutions Natural Medical Solutions in Folsom. "I think anybody would benefit from it," she says. "Definitely people who have inflammatory disorders, cardiovascular disease, autoimmune diseases, diabetes and thyroid issues."
Making The Commitment
McGivney had no serious medical problems, but he was tired of feeling tired, and was working to get himself into shape and lose some weight. As superintendent for Helix Electric, he leaves the house at 4 a.m., is on the job all day, goes to school two nights a week, and to the gym usually three nights; he's rarely home before 7:15 p.m. He observed the program strictly for the two-week challenge, not even having a piece of his wife's birthday cake. When the two weeks ended, he felt so much better that he continued.
Many people are turning to a more natural diet, as evidenced by the media's attention to the subject. Heather McGivney, Kevin's wife, uses a lot of recipes from a friend's "mostly paleo" blog, and has converted her daily menus to be compatible with the program. "I thought, this is easy—fruits and vegetables and any meat you want," Heather says. "[However], it's not so easy, because you can't have barbecued chicken and salad every night." She plans ahead so that she has the right kind of food to prepare, buys local produce when possible, and in the summer grows what they can. "It's kind of like going back in time to how my grandma used to cook," Heather says.
One of the reasons for the shift to whole foods is the increase of allergies and illnesses in the population, which may be due in part to diets high in packaged and processed foods and the prevalence of fad diets. "There are more and more people becoming intolerant to wheat, because it has been hybridized to the point where it has about four or five times the amount of protein it used to have," Dr. Young says. "That's great for feeding hungry populations in parts of the world where wheat will grow in abundance and nothing else really will, and they need more protein source…but the downfall of that is it's created a lot of highly allergenic qualities…and it's in everything."
Getting Started
Amy Kubal, M.S.R.D., masters in nutrition and a registered dietitian, was a competitive runner and "did the whole vegan thing for a while, always very high carb, low fats and that whole craze." She ended up getting diagnosed with celiac disease (sensitivity to gluten). Eating by the paleo protocol, her health has greatly improved. She now speaks out for paleo as a consultant dietitian working with Robb Wolf, author of The Paleo Solution. "The first step is to clean out the pantry and refrigerator," Kubal says. "Commit to 30 days free of gluten, grains, concentrated sugars, soy, legumes and dairy. I have a lot of people that come to me with more advanced autoimmune and health conditions where we take a stricter approach in order to manage and improve the conditions. For optimal health and quality of life, a paleo/real food approach is key."
The Results
While McGivney didn't begin the program for medical reasons, in just over two and a half months, without eating specifically to lose weight, he shed 32 pounds and was able to go off of his blood pressure medication. "Regardless of whether you want to call it paleo or not, it's hard to argue with the advantage of a diet consisting of foods found in nature rather than those found in packages," Kubal says. Whether or not you believe you should eat like a caveman, it makes sense that there must be nutritional benefits to eating natural foods as opposed to packaged and highly processed ones.
When asked if he considers this program one his family will continue, McGivney replies in the affirmative. "Absolutely, it's a long-term change; maybe a little variation on holidays…but it will be long-term." With the McGivneys mostly paleo, their children are also involved. Son Kenny, 14, likes the food his mother prepares using the paleo program, though he still takes peanut butter and jelly sandwiches to school for lunch. Christopher, 12, is not sure yet. "Of course I don't like it," he says, "because it's good for me." But he does admit to liking the meat and fruit. Daughters Chloe, 2, and Paige, 11 months, are too young to comment. "If you're on the fence, give it a try," Kubal suggests. "If you don't feel better, you can always go back to what you did before—but it's highly unlikely that you'll want to." •