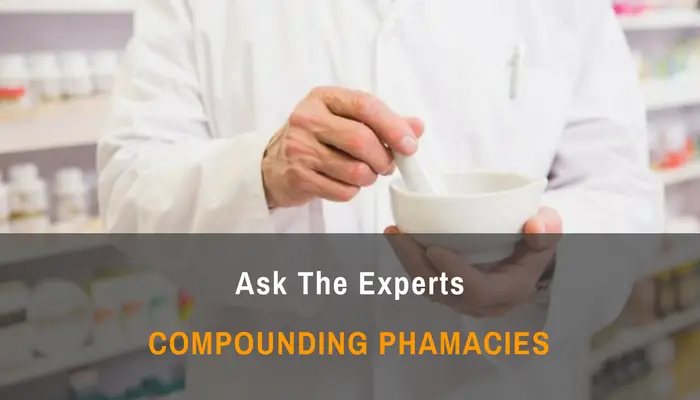 Compounding Pharmacies
Q: I have been hearing the term "Compounding Pharmacist" but am really not sure what it means. Is this a different kind of pharmacist than the one at my drug store?

A: The simple answer is yes. Compounding Pharmacists (CPs) are specially trained in chemical compatibilities making them qualified to compose alternate dosages and ways to work with patients who can benefit from compounding. They work closely with doctors, nurse practitioners, veterinarians and other drug prescribers. There are a multitude of circumstances where their expertise comes in to play when treating patients, especially in situations like: pills or capsules too large to take; specific/different dosages; and allergies to a dye or filler in a commercial product.
CPs can be instrumental in combing medications, making it easier to keep a patient compliant with dosage needs of those drugs. CPs can also create custom forms of drug delivery and/or flavors for all types of patients such as pediatric or veterinary. Or, they can create creams that can effectively deliver drugs topically instead of ingesting them, sometimes relieving unwanted side effects like nausea or drowsiness. If you feel that compounding can help you, contact a local Compounding Pharmacist or speak to a medical professional. Compounding can make taking your medicine a whole lot easier.