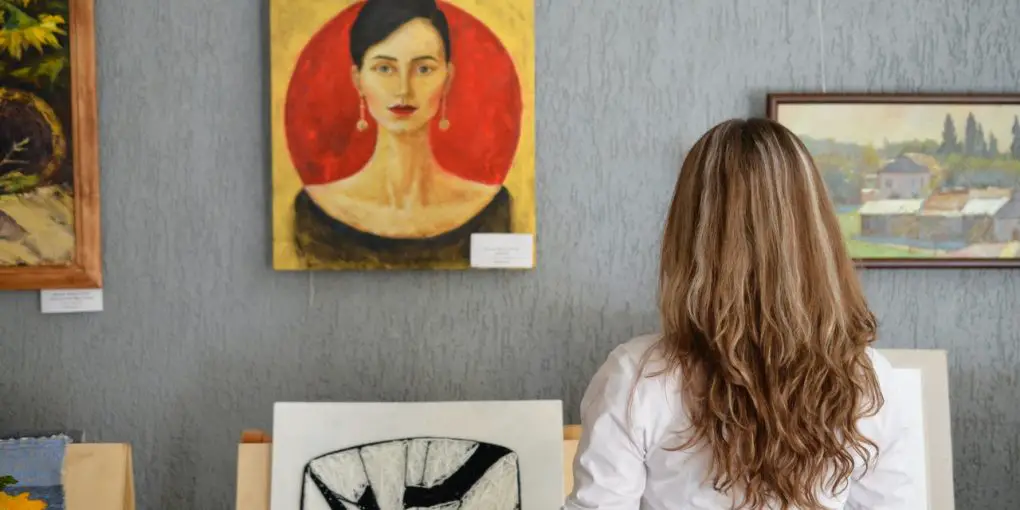 1st Art Gallery Complete Review
Disclaimer: There are affiliate links in this post. At no cost to you, I get commissions for purchases made through links in this post.
Have you ever experienced the feeling of absolute awe when you come across an artistic masterpiece? Our immediate reaction when we encounter something as brilliant as Da Vinci or Van Gogh is to get our hands on one such exceptional pieces of art.
Understandably acquiring the originals of the finest arts from renowned art galleries across the globe is no easy task. However, you can always look to invest in some authentic canvas reproductions of these magnificent oil artworks that definitely add to the beauty of your walls.
In this age of digitalisation, online portals have stepped up their game by consistently striving towards ultimate customer satisfaction with their products. Art websites are no different, as there are numerous online art galleries that promise excellent services and credible reproductions.
Among this plethora, 1st Art Gallery stands out by truly committing to its promise of providing the best custom paintings of your choice.
About the website
1st Art Gallery is the world's largest online supplier of made-to-order oil paintings. It caters to the myriad needs of thousands of customers based out of over 120 countries. In fact, the gallery enjoys a loyal client base which interestingly includes the Royal Family along with renowned interior designer firms, luxury hotels, and famous Hollywood production companies among others.
Furthermore, critical attention is paid to the quality of artists and the paintings that are being reproduced. They do not compromise at any costs on the materials being used and the authenticity of the final product before it goes on sale, thus ensuring complete customer satisfaction.
Additionally, they are extremely customer friendly throughout the process of purchase as they provide attractive schemes such as 100% Money Back Satisfaction Guarantee and a Lifetime Warranty on all sold artworks. Not only this, the website also takes full responsibility of your customised choices and delivers your product to you through courier without any additional charges.
How to select your preferred painting
There is an entire sea of legendary paintings that are available online. So, it is quite natural to feel an overwhelming confusion while making the decision as to which pieces of art suit your liking. And also how to go about purchasing them at the appropriate price without burning a major hole in your pocket!
In preparation to this dilemma of there customer base, 1st Art Gallery has conveniently organised the portal into different sections which deal with the vastness in art. The works of the different artists are categorised as per the art movements they were a part of.
For instance, you are looking to purchase a handmade reproduction of A Mermaid (1900) by John William Waterhouse, all you will have to do is go to the Artists section, and check out the works of Waterhouse under the Modern Art sub-section.
Similarly, the website provides a plethora of artworks by other prominent painters such as Michelangelo, Raphael, Monet and several others from almost all major movements that have marked the historical evolution of art.
Clear Categories
Not everyone may possess the same level of knowledge pertaining to the art. Some might be novices with avid interest. If such is the case, you can refer to the Categories tab on the website which provides an overview about the contents of the website.
Here, you can find paintings from various art styles such as pop culture, people, landscapes and many others. Furthermore, you can also look to explore other subsections such as Top 500 Paintings, Most Popular Artist, etc.
For instance, if you are looking for the painting Idleness II by John William Godward, you can browse through the People subsection under the Art Subjects category.
Furthermore, you can also search for pieces that are displayed at famous museums across the world. You can check out the marvellous paintings displayed at the Metropolitan in New York or the Victoria and Albert Museum in London.
Not only do these categories cater to the needs of those starting off in the art scene, it also keeps under consideration the requirements of niche customers with specific demands. Hence, choosing from such efficiently categorised sections fastens the process of creating custom arts which holistically match the requirements of the clients.
Go through the samples
Before making a significant investment towards obtaining your favourite custom painting, it is quite natural that you might want to go through some samples of previously sold art work. In due recognition of this fact, the website has a dedicated art gallery consisting of such samples. You can visit this space to analyse the credible samples of some of the finest oil artworks and then make an informed choice.
Testimonials
A review is never satisfactory till the time you have cross verified it from people who have already tried and tested the website and its products. Hence, the portal has a Testimonials section wherein satisfied customers who have purchased customised and handmade reproductions of artwork from the website have given their valuable feedback regarding their experiences. This significantly increases the trust factor and goes on the clear any doubts regarding the authenticity and the quality od the purchase.
1st Art Gallery works with utmost conviction to serve the needs of art enthusiasts across the globe, aiming to fulfil their vivid requirements with honesty and credibility. Thus, if you are looking for a place where you can find affordable reproductions of your favourite pieces of art, 1st Art Gallery should be your ultimate destination.