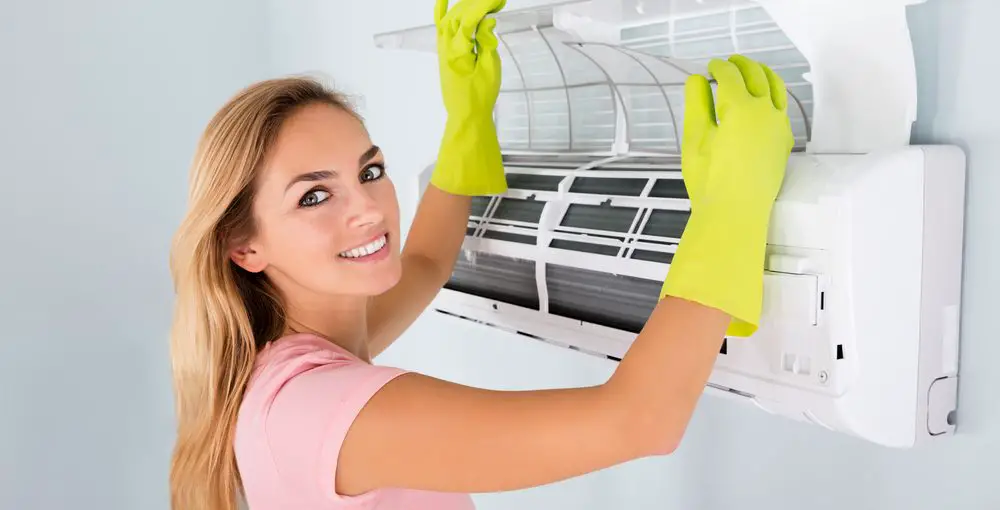 Who Makes Custom Air Filters
Custom air filters are becoming increasingly popular because they keep your home healthy and safe. They prevent dust, pollen, mold spores, and dirt from entering your air ducts and improve the efficiency of your HVAC system. If you don't order the right air filters, you may compromise the quality of your home's living environment.
However, figuring out what custom air filters you need may be time-consuming and confusing. With so many custom air filter choices, your purchase may become even more difficult. You can read more about HVAC filters here.
Why Does Buying a Custom Air Filter Matter?
According to the Environmental Protection Agency, air filters improve air quality by removing dust, bacteria, allergens, and other harmful particles. Custom air filters are highly effective because they perfectly fit your unit's specific requirements.
Custom air filters can be simple or complex, depending on your needs. Most manufacturers offer a wide range of filters of all widths and lengths, so you can breathe easier and keep you and your family safe from indoor air pollutants.
In addition, custom filters can improve your HVAC system performance, increasing efficiency and lowering the electric bills. When you order a custom-size air filter, you should choose the proper MERV rating. The higher the rating, the more particles the filter removes from the air. Custom air filters range from MERV 8 to MERV 13.
Comparing the Three Most Common HVAC Filter Types
The most common HVAC Filter types are fiberglass filters, pleated filters, and washable filters. Fiberglass filters are glass mat filters composed of 15-60 microns of glass fibers. You can get them at low prices since they are the most used filters in residential furnaces and air conditioning systems.
Their primary purpose is to protect the HVAC system from debris that might later damage its components, like motors, fans, heat exchangers, or cooling coils. Fiberglass filters are available in standard and custom sizes up to 50×75 cm. It is recommended you change them once a month if they are used often.
Pleated filters are nonwoven mats composed of synthetic or natural fibers. They capture more debris, like pollen, pet dander, bacteria, and viruses, so they are a better choice for people with asthma, allergies, or other similar conditions. However, pleated filters may cost a little more than fiberglass filters.
They also come in standard and custom sizes and increase the surface area of the filter and extend its life. Manufacturers advise changing a pleated filter every 2-3 months.
Lastly, washable or reusable filters are panel filters that can be cleaned and reused. Most washable filters come with an adjustable frame so they can be cut to fit any heating and cooling systems. They are more expensive than fiberglass and pleated air filters but can save you money in the long run. They also require less maintenance than other types of filters since you only have to wash them. However, some might argue that these types of filters aren't so efficient in purifying the air. They have an average MERV rating between 1 and 4, and mostly capture airborne contaminants such as dust and dust mites, pollen, or carpet fibers.
Statistics in the Air Filter Industry:
In the United States, more than 186 million people live in areas with questionable air quality; and about 60% of people are exposed to ozone or other forms of pollution on a regular basis.
According to the American Lung Association, exposure to pollutants in the air contributes to various diseases, infections, and asthma. Moreover, it can contribute to lung cancer. Studies have shown that lung diseases claim the lives of 350,000 people in the United States each year.
As stated by the EPA, about 1 in 6 people have allergy symptoms due to the indoor exposures they encounter from fungi and bacteria found in their home's HVAC system.
Most people spend 90% of their time indoors in the U.S.; 70% of that time is spent in their homes.
The EPA says that children are more affected by indoor air pollution than adults because they breathe in about 50% more air than their body weight.
Final Words
If you have decided that custom-size air filters are the answer to your needs, you should work with a proven manufacturer that can provide high-quality products. Before choosing where to order your custom air filters, put together a list of specifications, including your budget, timeline, delivery preferences, and standard requirements. Custom air filters will definitely change your home for the better, providing a healthier environment for you and your family.