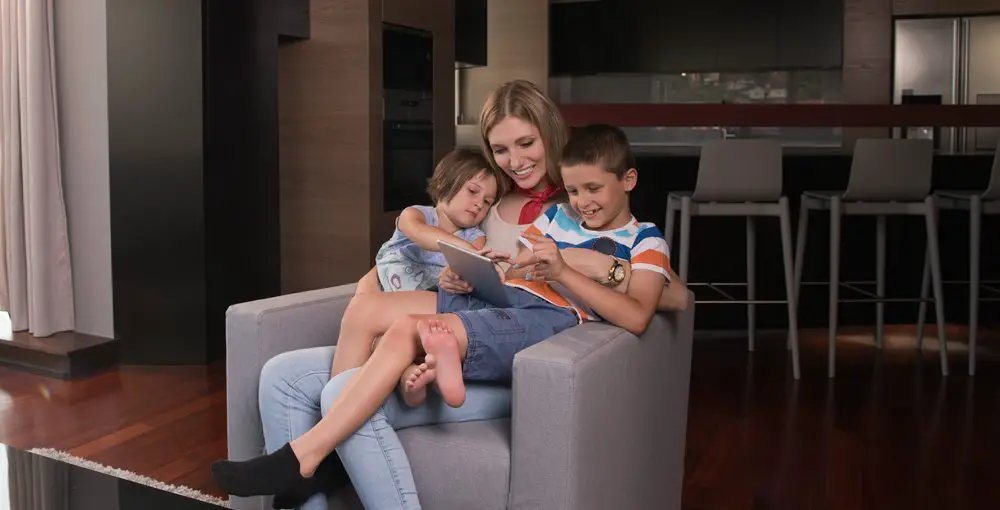 What Are the Latest Trends in Home Renovation
Home renovation is a big industry with a lot of money flowing in and out. According to the National Association of Realtors, 43% of all buyers renovate their homes after purchase, and the average person spends $10,000 on renovations.
In other words, if you're planning on selling your home in the near future, or even just sprucing it up to make it more comfortable for yourself, it pays to know what trends are hot right now.
That way, you can maximize both the aesthetic appeal and resale value of your home. With that said, here are some of the latest trends in home renovation.
1. Bolder Colors
In previous years, neutral colors were all the rage in home design. think beige walls with white trim. However, that's starting to change. Homeowners are now becoming more adventurous with their color choices, opting for bolder shades that make more of a statement.
Jewel tones are particularly popular right now. Blues, greens, and purples are all excellent choices if you want to add a pop of color to your space. Just remember to use restraint; too much color can make a space feel overwhelming.
2. Higher Ceilings
Another trend that's been gaining traction lately is the trend toward higher ceilings. In older homes, it was not uncommon to find 9-foot ceilings; today, however, 12-foot or even 14-foot ceilings are becoming more common.
This trend is partly driven by a desire for more light (higher ceilings make a room feel brighter and airier) and partly by a desire for more open spaces (higher ceilings make a room feel less cramped).
If you're thinking about raising the ceiling in your home, be aware that it's not a cheap undertaking; expect to pay several thousand dollars for materials and labor.
3. Gray Grout                                                
While white grout has been the standard for many years, gray grout color is starting to become more popular—especially among people who are doing tile work in their kitchens or bathrooms.
Gray grout provides a nice contrast to white tiles and makes them pop more than they would with traditional white grout. It's also easier to keep clean than white grout; since it doesn't show dirt as easily, you won't have to spend as much time scrubbing away stains.
4. Open-Concept Layouts
If you're planning a major renovation, one trend to consider is an open-concept layout. This type of layout is perfect for entertaining and can make small spaces feel larger.
An open concept layout is a type of floor plan that removes walls separating the different rooms in a house in order to create more open, fluid living spaces. The kitchen, living room, and dining room are typically the areas of the home most affected by this type of renovation.
The benefits of an open concept layout are many.
First, this type of layout is perfect for entertaining. With an open-concept layout, you can easily move from the kitchen to the living room to the dining room without having to go through a separate door or entryway. This kind of flow is ideal when hosting parties or large gatherings.
Another advantage of an open concept layout is that it can make small spaces feel larger. By removing the walls that separate different rooms, you are effectively opening up the space and making it feel more airy and spacious. This is a great way to make a small home feel more livable.
5. Luxury Vinyl Flooring
Luxury vinyl flooring is a popular choice for many reasons. It's durable, easy to maintain, and comes in a variety of colors and styles. Whether you're looking for a classic wood grain or something more modern, luxury vinyl has you covered.
Best of all, luxury vinyl is more affordable than solid hardwood yet still gives your home that high-end look.
6. Quartz Countertops
For a sleek and modern look, consider quartz countertops. Quartz is non-porous and resists stains and scratches, making it ideal for busy families. It comes in a wide range of colors and patterns, so you're sure to find the perfect style for your kitchen or bathroom.
Plus, quartz countertops are low maintenance and do not require sealing like other types of stone countertops.
7. Soft Closing Cabinet Hardware
Another small but impactful update you can make is switching out your cabinet hardware for soft closing hinges and drawer slides.
This upgrade will not only give your cabinets a luxurious feel but will also prevent them from slamming shut, which can damage the hardware over time. Not to mention, soft closing cabinet hardware is ideal for homes with small children or pets who may be prone to slamming doors.
8. Stainless Steel Appliances
Stainless steel appliances are still going strong and show no signs of slowing down. This timeless material is perfect for any kitchen style, from traditional to contemporary.
Not only do stainless steel appliances look great, but they're also easy to keep clean. Simply wipe them down with a damp cloth and they'll look like new.
9. Farmhouse Sinks
Farmhouse sinks, also known as apron-front sinks, are having a moment in the design world. This type of sink is perfect for those who want a more rustic look in their kitchen.
Farmhouse sinks are available in a variety of materials, including stainless steel, porcelain, and fireclay. They typically have a deep basin and wide front, making them ideal for cooking and cleaning.
10. Patterned Tile
If you're looking for a way to add some personality to your space, patterned tile is a great option. This type of tile comes in a wide range of colors, designs, and sizes, so you can easily find a style that fits your aesthetic.
Patterned tile is also very versatile and can be used in a variety of ways, from floors to backsplashes to accent walls. No matter how you use it, patterned tile is sure to add some visual interest to your home.
Conclusion
These days, there are lots of different trends in home renovation. From bolder colors to higher ceilings and gray grout instead of white, there are plenty of ways to update your home so that it feels fresh and new.
Of course, not every trend will appeal to everyone; ultimately, you should choose renovations that fit your own personal style and budget. But if you want your home to feel on-trend, following some of these latest trends is a good place to start.