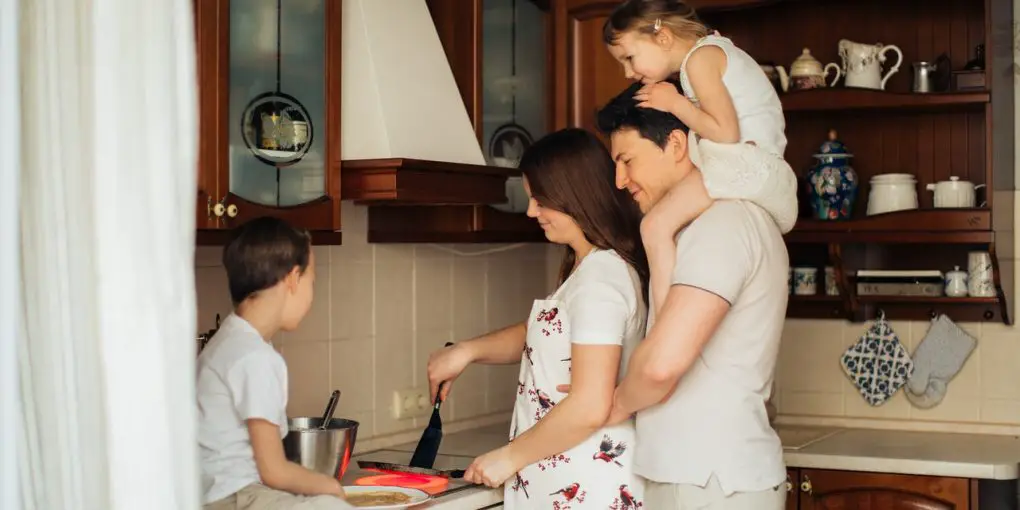 The Top 3 Family Projects to Prepare Your Home For the Fall
As the fall months are quickly approaching, you're probably starting to think of ways to prepare your home for the cooler months ahead. Or, if you haven't started thinking about the fall, with only a few more weeks left of summer, it will be worth your while to start planning projects you will want to do when you have the time.
It's important to prep your home for the fall so that you aren't rushing around to take care of projects last minute. With that being said, getting projects done doesn't have to be a daunting and boring task; in fact, it can be a fun and exciting one, especially if you get the whole family involved. This post will detail some fall preparation projects to do as a family in the next few weeks.
Get Your Home Ready for the Fall as a Family
No matter where you live, it will be beneficial to do a few things to and around your home in preparation for the fall; here are some ideas.
Take Care of the Exterior of Your Yard
The exterior of your home is going to be vastly different in the summer months than in the winter months, so you should focus on this aspect of your home first. Not only will focusing on the exterior of your home make it more aesthetically pleasing in the fall, it will also ensure that any potential hazards and hassles will be taken care of ahead of time; such as packing up your outdoor dining set, or covering your pool.
Some other exterior projects to consider include:
Clean your gutters
Pack up any outside furniture that is strictly for the summer months
Inspect and clean your chimney
Turn off your sprinkler systems
Fertilize your lawn
Get rid of any dead plants, flowers, or shrubs
Mow your lawn
Fix cracks in your driveway or walkway
Almost all of these projects can be done with the family; perhaps you can even turn these projects into learning lessons for young children so that they know how to do these things when they get older.
Make Sure Appliances are Working Properly
Nothing is worse than when your appliances aren't working when you need them the most. Before the fall months are upon us, make sure that all of the appliances you will be using in the near future are working the way that they should. Checking appliances now will save you from stress in the future and will ensure your appliances are running smoothly so they are ready to use right when you need them.
Some appliances to check as a family includes:
Snowblowers
HVAC systems
Ice Melts and Snow Blowers
Leaf Blowers
Draining Systems
A plumber in Voorhees also added, "Be sure to also turn off outdoor faucets and to drain your lawn equipment; this will also prevent any issues from occurring during the cooler months."
Create Your Own Fall Decor
A particularly great way to get the family involved in prepping for the fall is to create your own fall decor.  Instead of buying new interior and exterior fall decor, look online for some things you can make your own. Not only will you be enjoying yourself and keeping your kids busy, you will also appreciate your decor more since it's homemade. Some DIY fall decor projects to consider include:
Making your own wreaths
Paint your own fall signs
Make your own fall-scented candles
Paint ceramic pumpkins to display in-doors
Make your own flower arrangements with either real or fake fall flowers
Get Your Home Ready for the Fall Today
 Keep these tips in mind as the fall months get closer and closer. Also, try to look at these house projects as ways to spend time with your family rather than tasks that have to be done; this will make doing them so much more enjoyable.
About the Author
​

Jennifer Bell is a freelance writer, blogger, dog-enthusiast and avid beachgoer operating out of Southern New Jersey