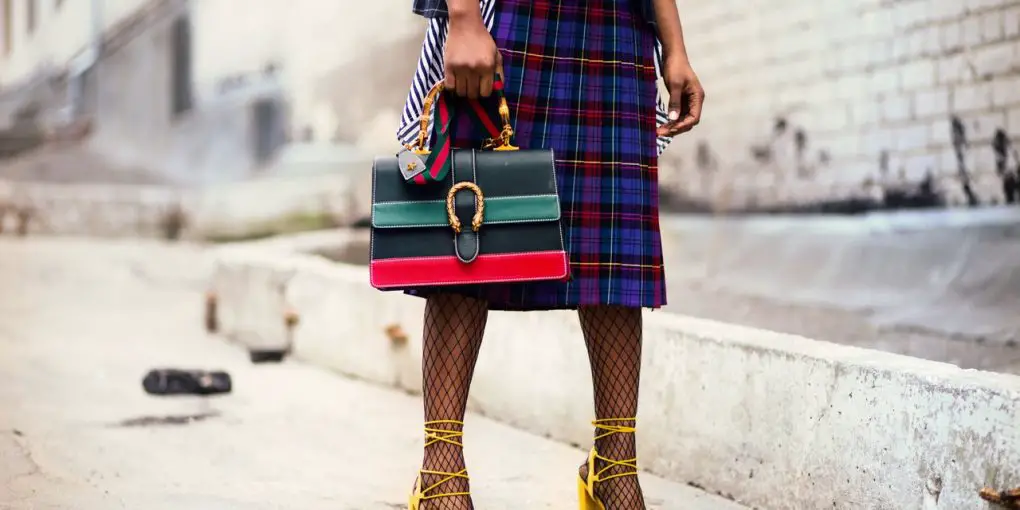 Shy About Showing Your Legs? These 4 Fashion Choices Are the Solution You've Been Looking For
Disclaimer: There are affiliate links in this post. At no cost to you, I get commissions for purchases made through links in this post.
Summer has arrived. While women love to get outside and spend time with friends, many dread having to show off their summer bodies. They may dread putting on a swimsuit because they feel their stomach is too big or the thought of putting on shorts makes them want to cry because they have thick thighs and want to hide their legs. If you avoid showing your legs whenever possible, stop. Find those fashions that make you look and feel good and wear them with pride. The following are four styles to try when you are shy about showing your legs.
Fit and Flare Dress
The fit and flare dress hide the thighs while still allowing a woman to look great. It skims the body without clinging to those parts you love the least. When you choose a dress that is tight at the top before extending into a gentle flair, it balances the shape while keeping the body in proportion. Choose a dress that is fitted at the smallest part of the body, which for some women will fall right under the bust, and for others, it will be the waist.
To draw more attention to the waist, choose a belted dress, or add a belt to a dress you already own. Another option is to choose a fit and flare dress with gathers or a band at the waist. The key is to select a dress that flares out from this fitted waist. If your shoulders and chest are your best features, go with a strapless dress to draw the eye away from the hips and legs. Bare shoulders likewise help balance the larger legs. See the many styles available today at Filly Flair.
Denim Shorts
Women who dislike their thighs need denim shorts that are wide and long. These shorts provide a comfort fit while flattering the thighs. Dark denim remains a good choice while the wide legs skim the silhouette rather than emphasizing it. Pair with a breezy kimono to provide more coverage for your least favorite area.
High rise shorts are great for creating a shape when there isn't one and accentuating the waist. This brings balance to the shape while makes the legs look long and lean. Short women find this elevates their waistline and allows their legs to look longer than they truly are. Any help a short woman can get is greatly appreciated.
Shorts come with less material, so the details become of great importance. They can make or break a look easily and flatter the body or detract from it. Side slits are one such detail that can truly make a difference in how your body looks in the shorts.
Make sure the shorts fit properly as well. If the shorts are too tight, they bring a person's attention to this area of the body, which is the last thing you want. In addition, they make the thighs look bigger than they truly are. It's best to go with shorts that leave some room between the material and the actual thigh without being too big for a great look.
A-Line Skirt
Women who don't like their legs avoid mini skirts at all costs, but there is no reason to avoid skirts or dresses completely. The A-line skirt offers a way for women to show off their legs and make them look flattering in the process. The cut of this skirt makes the ankles and calves look smaller when the skirt hits at just the right place. Choose one that either sits just above or below the knee rather than bisecting it to make the legs look longer. However, the fabric of the skirt also plays a role in how it looks on the body.
Go with a skirt in thick material, one that holds its shape while on the hanger. The skirt needs to hang straight through the mid-thigh before it slightly bells, as this draws attention away from the thighs. Avoid fabrics that flow, cling, or are very lightweight. They will wrap around the thighs and emphasize their shape and size, which is what you are trying to avoid.
Wide-Leg Trousers
Women who dislike their legs may avoid wide-leg trousers believing they will make the legs look daunting and large. However, when the right pair is selected for the shape, these pants truly look amazing on any woman. Choose pants that are wide at the waist and get wider as they move down the leg. This ensures they don't cling to the thighs and make them look bigger. Consider a cropped style when checking out these styles and pair them with heels for a classy look.
When purchasing these pants, choose pants in silk or lightweight linen and make certain they come with a lining. If an unlined pair is desired, go with a stiffer fabric. The one thing to avoid is to stretch in the pants, as this makes them look cheap and of low quality.
Petite women look great in high-waisted flares with vertical stripes that lengthen the legs. For those women with a big butt, tulip pants with a crossover shape mirror the natural curves of the body while showing a touch of skin. Belted culottes define the waist, and side slit trousers are ideal for tall women as they show off the legs.
If the bottoms don't fit just as you like, don't hesitate to take them to a tailor for adjustments. You should have clothes you love and can't wait to wear and a good tailor can be of great help in achieving this goal. When you find the right bottoms, you won't hesitate to show off your legs every chance you get. Keep trying different styles until you find one you love and stick with it. However, don't hesitate to change things up at times, as you don't want to fall into a rut. Keep your look fresh and fun by trying new things at times. You won't regret it when you find a new style you love that makes you look and feel great.