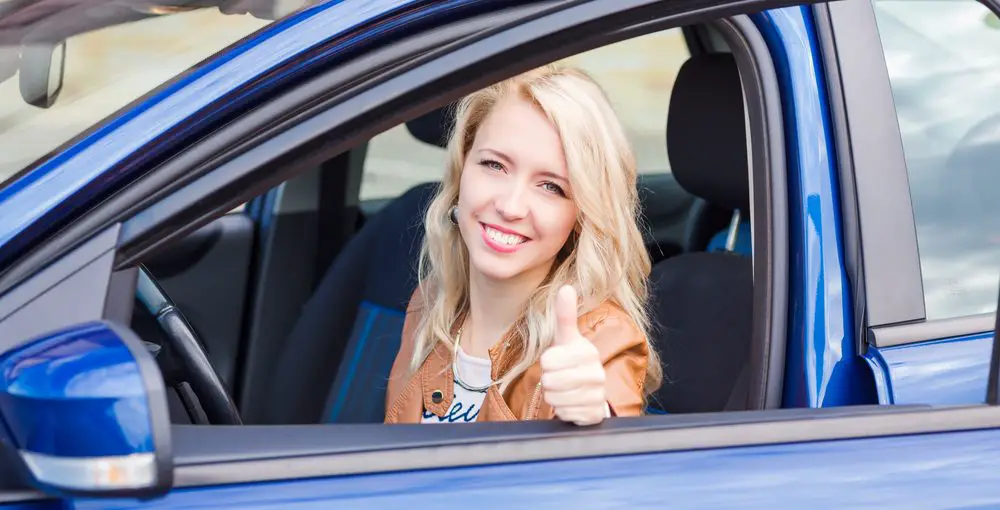 Pros and Cons of Staying on Your Parents' Car Insurance Policy
For most people, the mail usually has two things: bills and junk mail. But new drivers mostly look forward to getting their driver's license in the mail. Getting a driver's license comes with new freedoms, as well as new responsibilities. While driving laws vary from state to state, there are common responsibilities for all drivers. 
Insurance is a responsibility for all drivers on the road. You must have insurance at all times. Of course, it doesn't have to be your insurance. Your parents can have you as a driver on their policy, but is it cheaper to be on your parent's insurance? 
In most cases, it is much cheaper to be on your parent's plan than it is to go out on your own. This is a tough decision, but we'll help you understand your options. 
Understanding Car Insurance
Why are rates so high when everyone needs car insurance? It's because everyone needs car insurance. Indeed, car insurance is all about managing the risk of all the drivers on the road. 
We don't know when the next accident will be, but we can look at statistics and determine that every year will have a certain number of accidents. Today's drivers are busier than ever, more distracted than ever, and more stressed than ever. 
That combination creates a perfect storm for accidents to form. 
As a new driver, you are the riskiest one on the road. We understand this isn't necessarily fair. Many new drivers are very conscientious and careful drivers, but the insurance company doesn't go by individual stories, just statistics. 
The Pros of Staying on Your Parents' Car Insurance Policy
As you can imagine, there are some substantial benefits when it comes to staying on your parents' car insurance policy. We've drawn up a list of these benefits below: 
Requires a lower cost
Takes advantage of your parents' low claim history
Makes it easier to get active coverage
Gives access to tenure-driven perks, like accident forgiveness 
The main benefit is definitely lower cost, but that's only one benefit. You also benefit from the comprehensive history of your parents' insurance records, including their claim history. In a way, it's like being deemed less risky because you already have somebody vouching for you.
The Cons of Staying on Your Parents' Car Insurance Policy
With the benefits mentioned above, it might sound odd that there are some downsides to staying on your parents' car insurance policy. But we will cover those below as well: 
No opportunity to build your complete claim history 
No chance to be on your own
No benefit of payment history
While the above benefits are great, they work off the assumption that your parents have a low record of accidents. If they do not have a low number of accidents on their claim history, you don't benefit as much from their driving record. In this case, it can be a better idea to go out on your own and build your own driving record from scratch. 
Shopping Around Is a Must
Let's say you decide to go on your own with car insurance. Should you take the first insurance company you hear about on the TV? That's a great way to pay way more in terms of the monthly premium. It's much cheaper to shop around for car insurance, and it doesn't cost you anything to know your options. 
A good car insurance policy is far more than just how much it costs every month. You have to look at what's being covered. Every insurance company will offer at least the minimum limits in your state. For many states, the minimum coverage is $25,000 per person, $50,000 per accident for bodily injury coverage, and $25,000 for property damage. 
These coverages mean if you are in an accident that is your fault, your insurance company will pay out up to $25,000 per person for injuries with a $50,000 limit for the entire accident (regardless of the number of people involved). 
They'll also cover up to $25,000 for any damaged property you cause, including the other person's vehicle, guardrails, street signs, mailboxes, and even parts of houses.
Don't Forget the Discounts
While you're shopping around, you may not realize that you already have some good discounts waiting for you. This is the case even as a new driver. You see, your school record can come into play when it comes to young driver insurance. 
The insurance company tends to give discounts for good student grades, as they feel that focusing on school means you can handle being under pressure well. Today's school standards are higher than ever, and students often have to work very hard to stay competitive among their peers. 
Take your time when looking at insurance policies. Even if you decide to stay on your parents' car insurance policy, be sure to turn in a copy of your grades to their insurance company. 
If they switch insurance companies, make sure the new company gets this information as well, since companies generally don't automatically share this type of information. Students have to save money where they can, from car insurance to the food they eat.
Get the Safest Vehicle Possible
A safe vehicle that's loaded with good technology can go a long way in reducing your car insurance rates. This means you won't be able to insure a sports car for cheap, but you will fare well with the family minivan. No one really gets excited about a handed-down minivan or compact car, but they are two great options for saving money. 
Risk reduction is possible by picking the safest vehicle to drive that has airbags and even driver assistance technology like drifting sensors and alarms when you get too close to other vehicles. The more safety features your car has, the better your chances of a lower monthly premium.
Work With Your Parents to Make the Best Decision
There are multiple pros and cons when it comes to staying on your parents' car insurance policy. If you can stay on your parents' plan, you have a great chance of saving money. Your parents will also be more likely to work with you if you are short and unable to pay the total monthly premium. 
Be sure you think carefully before you make the decision. 
This is a great time to show your parents that you are responsible. Getting a part-time job to help pay for insurance costs will demonstrate that you're serious about your new responsibilities, and it also helps you get started in the local job market. 
Luke Williams writes and researches for the car insurance comparison site, CarInsurance.org. His passions include best practices for insurance, car ownership, and other ways young people can drive with peace of mind.