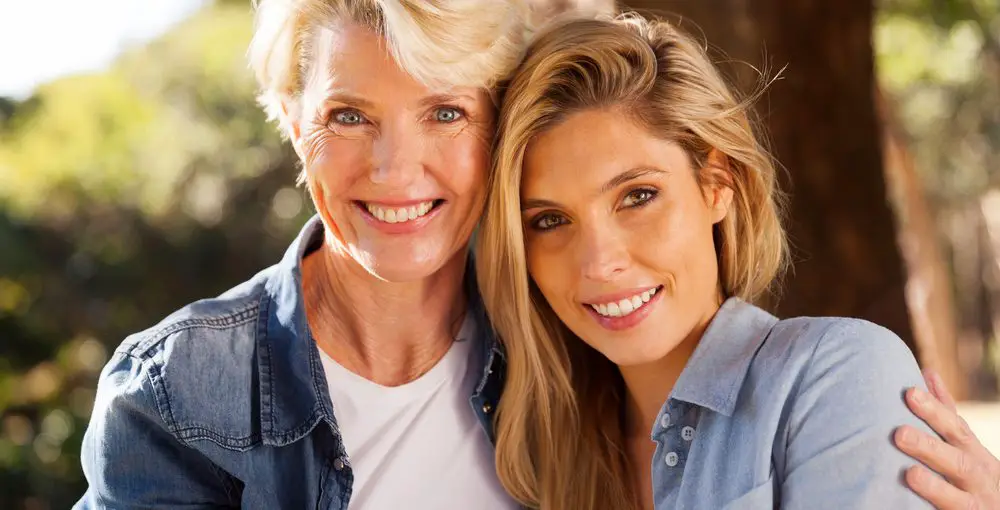 How to Support Someone with Empty Nest Syndrome
When you're a parent, you're a parent for life, no matter how old your children get. Empty nest syndrome can be an exciting but lonely and challenging time for parents who are now dealing with their grown-up kids leaving the house. There are plenty of ways to help someone get through this transition. From giving them a cuddly stuffed animal because adults need cuddles, too, to trying a new hobby, here are some practical ways to support someone with empty nest syndrome.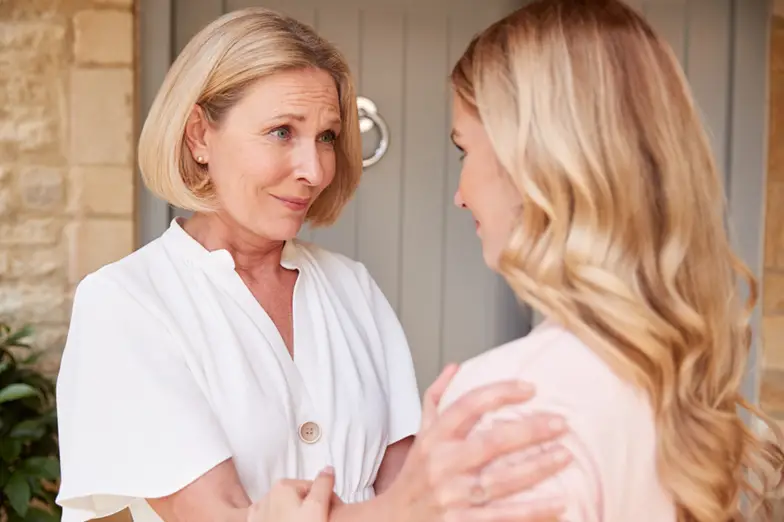 Understanding Empty Nest Syndrome — Just like birds do, children will spread their wings and eventually "fly away" and leave the "nest" of their home. Many parents deal with sadness and emotional turmoil once their children leave their family home. There's often a mixture of sadness and anxiety, but many can also feel excitement and relief. If you're feeling one, some or all of these emotions, just know that you're not alone in your experience.
Get a Stuffed Animal — Cute stuffed animals aren't just for kids. They're an ideal gift and coping tool for anyone struggling with empty nest syndrome. Once you realize that your little one is no longer a little one and they've left the nest of your home, it's totally normal for you to feel a little empty. You might miss the way things were when you used to cuddle them in your arms. Soothe yourself with a stuffed animal. Even after you're over the empty nest syndrome phase, you can still keep a cute stuffed animal as a happy reminder of your child. It'll also act as a nice decorative piece for your home.
Allow Yourself to Feel Sad — It's okay to allow yourself to cry and feel sad. It's an exciting change, and while you're happy for your kid, it's still a saddening experience because you will feel some kind of loss. If that means you need to hug a giraffe stuffed animal to get through the change, that's okay. By allowing yourself to feel sad, you'll be able to better understand and move through your feelings.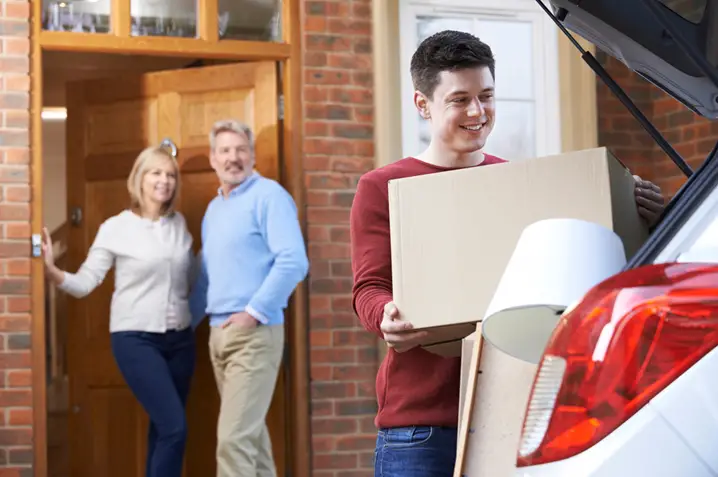 Focus on Your Interests — Do you have any hobbies or interests that you've let fall by the wayside because life with your child just got too busy? Maybe you were an avid painter or a competitive skier. Whether it's music, reading, sports or any other kind of past interest you have, now is a great time to rekindle your passions. Dive into some old loves and remember what used to bring you joy before you had your child and the way you can rediscover that joy with a fresh perspective.
Find New Hobbies — Maybe life got so busy as a parent that you didn't have any time for hobbies at all when you were busy parenting. Find some new hobbies. Find out if there are any local meetup groups or clubs in your area. There are websites like Meetup.com where you can find groups of people with interests like yours or within your age group. It can be refreshing to engage in new hobbies with new people.
Plan a Vacation — When you were actively parenting, there may have been times when you weren't able to go on a fabulous vacation. Is there a city or country you've always wanted to go to but never had the time? Plan a vacation and see some new sights. You'll have much more freedom to do so now that you don't have to worry about packing extra diapers for a baby or entertaining a bored teenager.
Rekindle the Romance with Your Partner — A survey from 55 Places shows that while 66 percent of empty nesters have felt grief and loneliness, 68 percent of empty nesters also overall enjoy being empty nesters. Now is a great time to rekindle the romance with your partner. Ignite the spark and see what happens.
Allow Your Child to Have Space — As tempting as it can be to frequently check in on your child, it's important to remember to give them all the space they need. Let them know that you're still there for them. You're just a visit or a phone call away whenever they'd like to talk. If they tell you that you're smothering them or if you sense that you might be encroaching on their boundaries and personal space, allow them some breathing room. They'll appreciate the respect and your bond will become even stronger.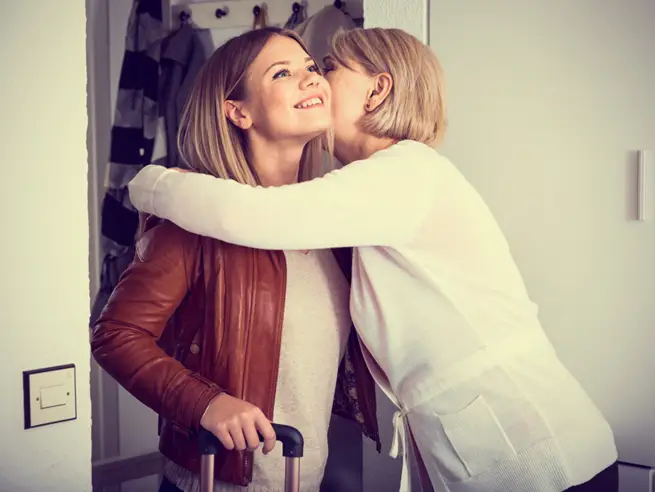 Remember Parenting Is Still Needed — Even if your child is an adult, your job as a parent doesn't end. They'll still need you in their lives as a parent. Just like it's perfectly fine for adults to have a penguin stuffed animal when they're no longer kids, it's totally normal and even encouraged for you to still be in your child's life even though they're an adult.
Speak to a Therapist — If you still feel like you're struggling with empty nest syndrome, or if you find yourself still sad, lonely or angry even when you're trying all of these different tips, that's perfectly normal. Don't be afraid to speak to a therapist. You aren't alone. A therapist can help guide you through these challenging times and allow you the space to talk about and better understand your feelings without any judgment.