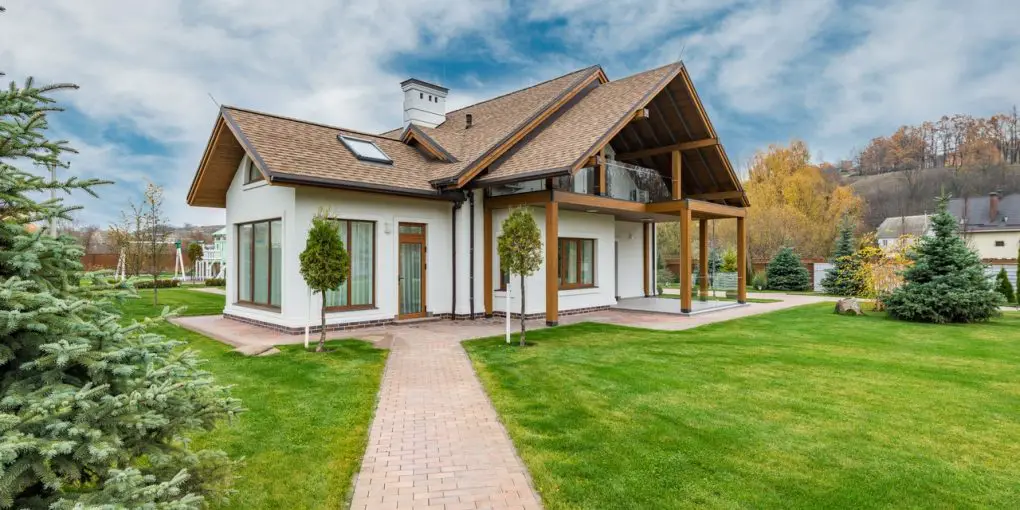 How To Build A Custom Home From Scratch
Homes are built in different varieties to fit different needs. As a would-be homeowner, you can either choose to purchase an existing house or build a new-construction home. To have a home that fits all your needs, going for a new-construction home would be the best option since it allows for the installation of everything that you need wherever you need it.
In building a new home, there are factors you have to consider and steps you need to follow. The guide below will take you through the steps involved in building a custom home from scratch:
1. Construction Site Preparation And Foundation Pouring
Before starting your project, your local government has to approve your design and provide the permits you need to complete your project. After getting the permit, you begin the project by preparing the site and laying the foundation. Getting professionals for your construction project online through a recommended site can help you get a quality house.
For concrete houses, the foundation can be done by the same team. However, for wood, clearance of the site by a bulldozer and a backhoe is needed. Wooden forms are put down to act as the template of the foundation, then the footings can be installed.
For a slab design, you dig, create, and form footings, then you level the area and fit in utility runs, then pour the slab. After filling the holes and trenches, you leave the concrete to cure for some time.
Once the concrete cures, a waterproofing membrane is applied to the foundation when the plumbing is done. An inspection is conducted by a city inspector to ensure that the foundation meets the requirements and the installation is conducted properly.
2. Framing
The house's skeleton (roof, walls, and floor system) is then constructed. The sheathing is then applied to exterior walls; after that, doors, roofs, ceilings, and windows are installed. Covering the sheathing with a hose wrap helps control the moisture, reducing the chances of wood rot and mold.
3. Plumbing And Installation Of Electrical Features
After the shell is complete, wiring and plumbing contractors start to run wires and pipes through exterior walls, floors, and ceilings. Installation of the water system and the drainage system is then done.
Ductwork for the heating, ventilation, and cooling (HVAC) system is installed. Outlet receptacles, switches, and lights are installed, then wires are run from the main panel to receptacles.
4. Insulation Installation
Insulation enhances your home's comfortability, indoor climate consistency, and energy efficiency of your home. Checking the R-value can help you in getting the suitable material for insulation. The most used types of insulation are cellulose, foam, and fiberglass.
5. Interior Fixtures And Drywall Completion
Hang and tape the drywall so as to conceal the seams between boards, then apply a primer paint coat after taping. The contractor can then install exterior finishes like siding, stucco, brick, and stone.
6. Interior Trim, Exterior Walkways, And Driveways Finishing
You can install interior doors, door casings, window sills, baseboards, and moldings to enhance the beauty and uniqueness of the home. Painting of the house and placing wallpapers at appropriate places can be done as well. You can also form exterior walkways, driveways, and patios at this point.
7. Installing Hard Surface Flooring
Installing ceramic tile, wood, or vinyl flooring and countertops is done at this point. You can also finish the exterior grading to ensure a proper drainage system and the yard is prepared for landscaping.
8. Finishing Mechanical Trims And Installing Bathroom Fixtures
You can complete the electrical panel by installing outlets, light fixtures, and switches. You can also install sinks, faucets, and toilets. You can also add water heaters for your bathroom at this point.
9. Installing Shower Doors, Mirrors, And Finishing The Flooring
Shower doors, mirrors, and carpeting can be done at this point. The exterior landscaping can be done by planting shrubs, trees, and grass, which enhances the beauty of your compound.
10. Finalizing Walkthrough
At this point, you assess the issues that require fixing. Professionals can also guide you on how to operate some appliances and advise you on how to maintain them. Examining the surfaces of fixtures, floors, countertops, and walls can help you fix any issues that might be present in time.
Takeaway
Building a new house is expensive. However, building a new custom home allows you to make a home that serves all your needs. The outline above can help you through the process of building a newly constructed home. Consider the ideas mentioned here as you plan and prepare.