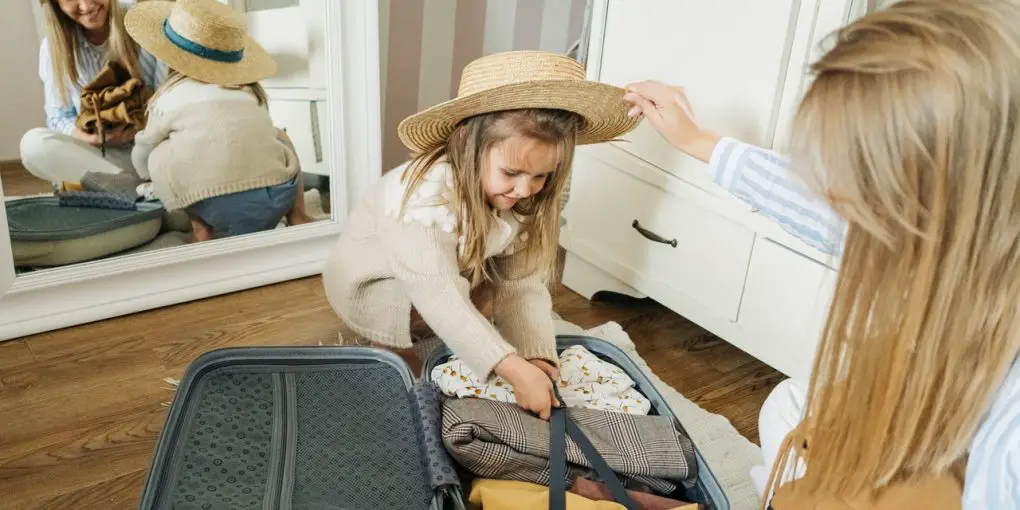 Have an Entrepreneurial Mindset? Why Not Start a Moving Company?
Disclaimer: There are affiliate links in this post. At no cost to you, I get commissions for purchases made through links in this post.
Living with an entrepreneurial mindset, a person is always on the hunt for starting a company. Moreover, with such thinking, spotting any business opportunity in the market becomes quite easier. The article provides deep insight to those entrepreneurs who are looking forward to starting a moving company. With a lot to consider, this article also provides a brief introduction to the types of moving companies.
Understanding how a moving company operates
There are a lot of requirements that must be catered to while running a moving company. Like you have to secure a biennial update requirement from the Federal Motor Carrier Safety Administration i.e. FMCSA.  A transportation company can be defined as a service-providing organization that assists several individuals or businesses by transporting their goods from one location to another. Therefore, whenever you click on the add to cart option on any popular website, remember a lot of background happens to make the delivery possible. Let's clear this concept with an example. Surfing on Amazon or eBay, you select an item and fill in the credentials for delivery. The supplier offering the products can be running an in-house logistics company or may have some contacts with any other company. The product is then picked from the warehouse of the supplier and is moved towards your location. All of the processes happening in between will be performed by a moving company.
The moving companies specialize to serve their customers to different locations. Some of the companies only cater short-range deliveries while there are some (moving companies) that deliver the products to distant areas, even worldwide. However, almost every type of company has to deal with numerous shipping regulations.
Explaining the types
If you are looking to start your own moving company, then you should be well aware of the types. Knowing the types can assist you in diversifying your operations and service. And you can choose from the following types based on your interests and likeness. Some of the widely acknowledged types include:
Commercial vs local services:
Before getting into the logistics business, it is vital to understand the difference between commercial and local services. These are two types of moving companies. Commercial as the name suggests deals with businesses and organizations. In this type of moving company, the company has to deal with the movement and relocation of other businesses and the nature of owning a commercial moving company is purely B2B i.e. business to business. However, moving or relocating a business is not an easy task. Commercial moving company requires a lot of staff and transportation. Like you have to own or hire multiple trucks and containers. Secondly, there are some additional complexities involved in providing such services. Being an owner, you have to deal with the weight of materials. And at some point, you will be needing the help of other business owners in the market.
Local moving services, on the other hand, deal within a national or regional periphery usually covering a radius of 100 to 200 miles. The owners of local moving companies offer services to mostly residential property owners. Furthermore, these companies are considered the first ones to connect in case a family has to relocate their residential furniture or fragile items. Starting a local moving company can provide many additional benefits such as you will get to know new people in your periphery. Furthermore, there are fewer security issues involved in local services as compared to commercial ones.
Difference based on distance
There are some types of moving companies that provide interstate or national transportation services. The scope of such a company is limited. However, some long-distance service providing companies assist in moving the luggage or transporting different goods internationally. Therefore, before starting this specific type of moving company, you will be needing permissions and permits from certain federal authorities. Such institutes regulate the moving companies by providing a list of policies plus terms and conditions.  
Long-distance services can include moves within the same country or international shipping. In this business, you must be familiar with federal transportation requirements, shipping dimensions, and overseas freight policies for this type of moving company. There are more complicated logistic and legal regulations involved.
Some types deal with the transport of automobiles and vehicles. Such moving companies require trained staff. It is because the shipment involved is valuable and fragile. Secondly, the companies offering long-distance automotive transportation services must clear the border protocols and customs duties.
The bottom line:
Starting a moving business depends upon the nature of your interests. No matter how big or small, you can start and manage a moving business as per your understanding.