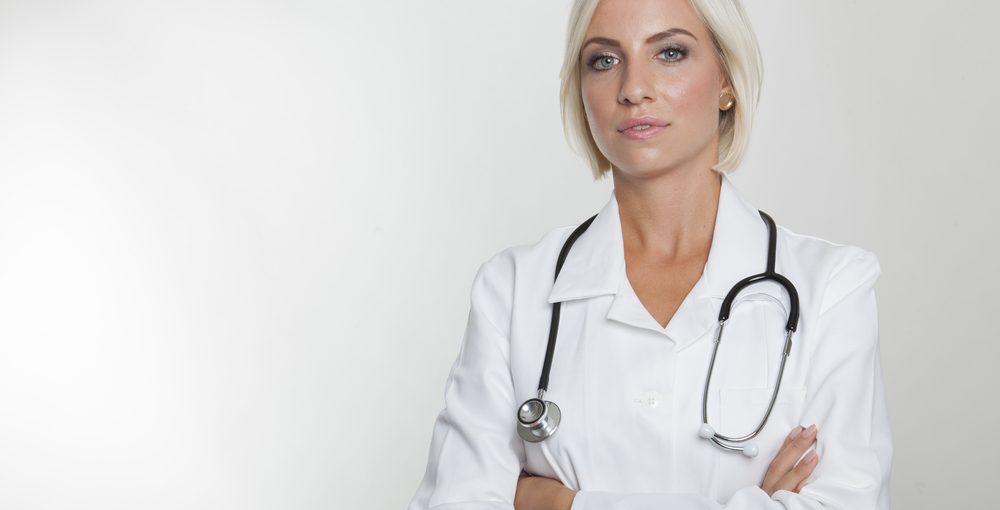 Factors Affecting Mental Health in Nurses
Disclaimer: There are affiliate links in this post. At no cost to you, I get commissions for purchases made through links in this post.
Mental health is a crucial part of everyone's overall health—whether you are a healthcare professional, engineer, or a plumber, mental health matters. However, owing to the pandemic and other factors that govern their field, nurses have especially been at the receiving end of mental health problems worldwide. Check out mental health services here.
Nurses are experiencing severe anxiety, stress, depression, and burnout, and nurses are leaving the hospital system in massive numbers. According to NCBI, several nurses are experiencing high levels of occupational stress in their work environment. 
Nurses are the backbone of the healthcare system and manage emergencies, patients in critical care, Covid patients, and people with neurological disabilities. The workload nurses have to bear is physically exhaustive and mentally demanding.
Moreover, nurses also face stress outside of work. According to NHS, outside work nurses face financial hardships and relationship difficulties. 
The COVID-19 pandemic has taken a toll on the mental health of nurses. According to NHS, one in five nurses came from BAME (black and minority ethnic) backgrounds, the populations severely hit by Covid.
It shows that COVID-19 has caused additional stress on the workforce and exposed several nurses to the virus; some even had to come to terms with losing their loved ones.
Nurses face several factors that affect their mental and physical health.
Some of those are as follows:
Patient overload:
Nurses have to take care of several patients, whether they have a mild to moderate disease or a complex one. Some of them are complicated cases, for example, patients with behavioral health or substance abuse problems. Such patients require a list of evidence-based interventions for mental health that the nurses are often unable to provide.
Nurses provide numerous therapies to these patients, like, PACT, integrated treatment for co-occurring disorders, and MedTeam, and help them recover.
Moreover, almost daily, nurses have to deal with an increasing load of patients and their attendees which damages their mental health.
According to the NCBI, nursing is a profession that causes high levels of stress, low degree of quality of life and burnout, mainly because of the long hours and personal dissatisfaction.
Most nurses prioritize patients' care over their own mental health. According to the NCBI, healthcare professionals are more concerned with improving care and activities for their patients than caring for their own health, especially concerning occupational and mental health.
Hence, the increasing patient load exacerbates the nurses' already deteriorating mental health.
Bullying in the workplace:
Bullying exists everywhere, and the nursing world is no exception. Nurses also experience bullying in their workplace; it negatively affects their mental health.
According to the NCBI, approximately 25% of registered nurses have reported physical assault, and over 50% have reported verbal abuse or bullying at the hands of the patients or their family members.
The pessimistic and toxic environment that surrounds nurses affects their mental health, and numerous nurses lose their job or quit because of workplace bullying.
According to the NCBI, nurses providing life-saving care become victims at a higher rate than any health care professional, and workplace violence causes 17.2% of nurses to leave their job every year.
Whether it is harsh words, gossiping, pranking, or bullying from patients, attendees, or head supervisors, nurses constantly face it and feel drained and hurt.
Night shifts:
Lack of sleep can affect overall health; the mental state of an individual and nurses is no different. Nurses work with several patients without breaks in the morning and even at night. Moreover, nurses that work night shifts experience several health issues and stress. According to NCBI, nurses working less than 11 hours in-between shifts; suffer from shift work disorder (SWD), related to quick returns and employment scheduled during typical sleeping hours.
Disrupted sleep can cause irregular circadian rhythms, insomnia, and several other issues. According to research by Uribe and Schub, individuals with SWD show abnormal circadian rhythms, insomnia, and lethargy because of irregular sleep patterns and resulting in poor performance and limitation to particular activities at the hospital.      
The lack of sleep at night can induce daytime snoozing in numerous nurses as they may struggle to stay awake and perform well at their job. However, such conditions are alarming and can cause damage to the brain. According to NCBI, daytime sleepiness can cause cognitive impairment, slow reaction and thinking time, and reduced learning and processing abilities. Moreover, NCBI further states that poor sleep can cause selective impacts on mental health. 
Hence, night shift nurses are significantly prone to mental health problems because of poor sleep.
Less Physical Activity:
Nurses on duty have to stay with their patients, sit at their working stations to attend to any patient calls, and enter data into the database. Such conditions cause nurses to remain in the same place for long durations, with little to no time for walking or exercising, making them weary and tired.
Nurses need some time out or exercise to feel mentally and physically fit. According to NCBI, reduced physical activity negatively affects the mental health of individuals.
Adding a form of exercise or timeout breaks can contribute to the mental health of nurses. According to NCBI, aerobic exercises reduce depression and anxiety and improve mood by increasing circulation to the brain and influencing the physiological reactivity to stress. Moreover, a study in NCBI has shown that promoting physical activity in student nurses can elevate self-esteem and life satisfaction and decrease the risk of anxiety and depression.
Suffocative Personal Protective Gear:
The COVID-19 pandemic has affected millions of people worldwide, but healthcare workers suffered the most during the pandemic. Health care workers, like nurses, were the first people to cater to the surging cases and rapid deaths.
During these times, nurses had to wear suffocating protective gear, go through rigorous sanitizing, prevent themselves from getting infected, and handle the massive amounts of infected patients.
Such conditions took a toll on the mental health of nurses. However, despite the discomfort, they were serving and uplifting quarantine patients with a smile. According to NCBI, COVID-19 had an immediate effect on nurses' mental health; and they had symptoms of depression and anxiety.
Less Emotional Support:
Health care departments have an environment filled with numerous emotions like happiness, sadness, fear, etc. However, negativity, toxicity, and mentally draining situations prevail in health care environments.
Nurses are the first and foremost people to deal with these situations. It can leave them feeling lost, stressed, emotionally overwhelmed, and in need of emotional support. Moreover, the unsupportive work culture and nature of the health care system offer little to no emotional support.
It is natural to seek emotional support or help, even if you are a healthcare professional. According to WGU, prioritizing breaks for just a few minutes, calling home to hear a friendly voice, and walking outside to get some fresh air, can help nurses protect their emotional and mental health. Moreover, practicing self-care techniques and talking to other nurses can help them understand and deal with workplace stress.
Conclusion:
Nursing is a demanding profession, and it requires individuals to have excellent mental and physical health. If the nurses are mentally resilient, they can withstand challenging circumstances and readily come up with creative solutions. Hence, to be able to work at their level best, nurses must take care of their mental health and adopt self-care routines.