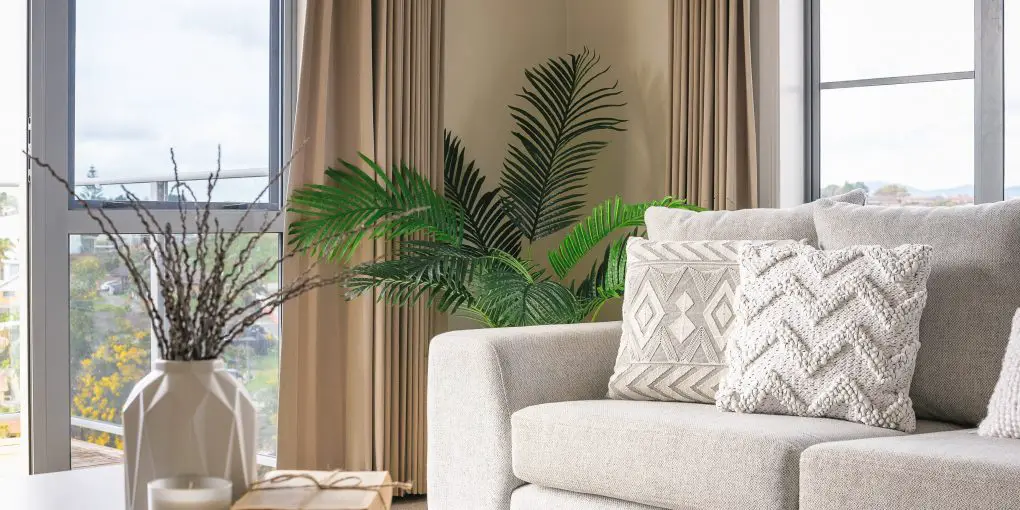 Easy Decorating Tips for Any Type of Decor
Whether you just moved into a new home or you're looking for different ways to spruce up your space, there are tons of easy decorating ideas you can bring to your home no matter what type of look you are going for. 
By incorporating different colors, pieces of decor, or artwork that you enjoy, you can develop an interior design that makes you feel at home. Take time to express yourself through the details that you include in your home, creating a cohesive look throughout the entire space. 
To update the look of your home, start by repainting the walls, utilizing different forms of lighting, rearranging furniture, or decorating with greenery – while these changes may seem small at first, they will make all of the difference after everything is complete. 
If you are looking for new ways to update the decor in your home and transform the space into your own, these easy decorating tips can help get you started
Start with the Front Door 
To leave guests with a good first impression from the moment they arrive at your home, start by making a statement at the front door. Paint your front door a bright, inviting color such as yellow, orange, or turquoise depending on what you like. 
This is the first thing that guests will see upon entering your home, so take the opportunity to revamp the exterior of your home by updating the color of the front door. 
Keep the Walls Neutral
If you want to give yourself maximum flexibility in your space with endless possibilities when it comes to decor, it is best to keep the walls in your home neutral. This will give you a simple, plain background for any artwork, decor, or details you want to include in your space. 
You can go for a classic white, a nude cream, or a cool grey depending on how you want the room to feel once you add decor and all of the finishing touches. 
Utilize Different Forms of Lighting 
To make the most out of your home, it is important to implement different types of lighting in your space. 
Natural Lighting 
If you want to keep your home bright and welcoming, incorporate as much natural light as you can throughout your most-used rooms. This will not only bring liveliness to your home, but this will help save you on the cost of electricity by using natural lighting for a majority of the day. Plus, there are benefits of enjoying natural lighting to boost your mood and create a positive environment in your home.   
Ambient Lighting 
To light your home in the evening and through the night, be sure to include ambient lighting in your space. This will include any overhead lighting or main sources of light that you use, essential for your bedroom, kitchen, and living room. 
Task Lighting 
This is the kind of lighting you will typically find hanging over a kitchen counter or tucked into a reading nook in your living space, giving light to a certain section of the room that needs it. 
Accent Lighting 
For more decorative lighting that will add highlights to your home, implement accent lighting. This may be rarely used, but give your room the finishing touch it needs to look complete with all the different points of lighting included in your space. 
Mood Lighting
Sometimes lighting is more about creating a mood than it is brightening your space. Consider adding an easy-to-install white electric fireplace for a cozy vibe. Or, add colored LED lights behind your TV to bring some festive fun to your space.
Add to Your Walls 
If you are looking for easy ways to spruce up the interior of your home, try adding some new accent pieces to your walls. No matter what style or theme you are going for, there is a piece of wall decor that will add to any room in your home. 
Mirrors
To add depth to a room or make it appear more spacious, place a mirror in your bedroom or living room space. This will add a bit of detail and decor, using a simple piece to add to what you already have going on in your home. 
Murals 
If you want to create a dramatic focal point in your living room or bedroom space, buying a mural can transform the look of the entire room. This will add detail while giving it the room the finishing touch it needs to look complete. 
Gallery Wall 
If a mural wall isn't your thing, try creating a gallery wall in your bedroom, office, or living room space. You can add different types of artwork, new shelving, or other pieces of wall decor and mix things up to create balance across the entire wall. 
This will help you create a busy wall to balance out the simplicity of the room, developing a cohesive interior design. 
Rearrange Your Furniture 
If you're tired of the way a room in your home looks, it can help to simply rearrange the furniture in that space. Utilize "feng shui" from Chinese culture to reorganize and rearrange your room to help you feel more at peace and relaxed where you spend the most time. 
This will not only change the entire look of your home, but it will change the entire vibe that is given off in your space. Make your home feel its best by making sure it is arranged to your liking. 
Incorporate Shelving 
To make pieces of decor stand out, put photos on display, or organize your book collection with ease, consider incorporating different types of shelving into the different rooms of your home. 
You could install floating shelves for a clean, sleek look, build an entire bookshelf if you're into reading, or utilize open shelving for a modern theme. Regardless of your style or the look you want to create in your space, you will be able to find the perfect shelving unit that works with your home. 
Bring in Greenery 
If you want to bring bits of color and earth tones into your home decor, add greenery or plants into your bedroom, living room, or kitchen space. Whether you like succulents, cacti, bamboo, or hanging pothos – there's something for everyone. Even if you don't have the best green thumb, find something easy to care for that will add natural beauty to your home. 
Decorating Your Home with Ease
If you've been looking for new, easy, and simple ways to decorate your home, these ideas can help you begin transforming the entire look of your space. Whether you want to paint the front door, add new types of lighting, decorate with greenery, install a mirror or do all of the above – you will be adding your own style to your home with every new detail. 
To make your home feel more cozy and peaceful, add decor that makes you feel comforted and at ease in your space.