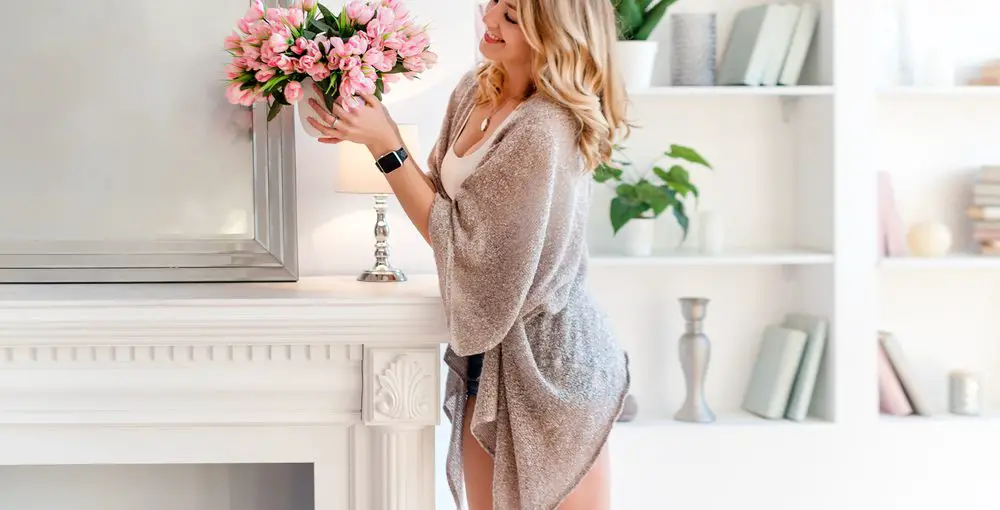 Creative Ways to Incorporate All One Colour Fabric Trends into Your Home
Making your home stand out can be a challenge, but with a bit of creativity, you can easily transform your living space. One of the best ways to give your home a unique and stylish look is to incorporate all-one-colour fabrics into your design. From statement cushions to bold drapes, there are plenty of creative ways to use these bold fabrics to make your home look beautiful.
Pillows and Cushions
Choose a bold colour
When choosing an all-one-colour fabric for pillows or cushions, pick carefully. Bold, bright colours can instantly brighten a place. Muted tones, on the other hand, can calm a room.
Keep these things in mind when purchasing fabrics that are only one colour. Consider the other colours in the room: blue tones may stand out against mostly white walls and furniture, but they may blend into more delicate shades like grey or pale green. Contrasting materials, such as soft chenille and scratchy corduroy, can add texture and depth to the overall look.
Another consideration is how much fabric is required. While small cushions can use a single tone for all of their components, including zip fastenings, larger items like throws may require secondary colours (or tertiary tones) on their reverse faces because of the need for more material panels. This could add texture and pattern to an all-one-color design while also increasing visual appeal.
Incorporate patterned fabrics
Patterned fabrics add visual interest to a room. This enhances a room's shapes, lines, and focus without detracting from it. To add depth, it contrasts with solid colours. Patterned fabrics add texture, vitality, and a focal point to the room.
You can incorporate patterned materials into your home by using pillows or cushions for seating areas such as chairs, couches, swings, and benches. They could be plain or patterned in complementary colours.
By combining complementary colours or patterns in accent pieces such as pillows and cushions with solid-coloured cloth, you can achieve a cohesive look while also adding interest and elevating the interior design of your chosen space.
Use different textures
Textures in a monochromatic colour scheme add interest to your decor. Pillows and cushions can be knitted, velvet, cotton, or linen. The contrast between the materials will add depth and variety by maintaining a consistent aesthetic.
Use materials with minor hue and tone changes to create a subtle but interesting impact and make your room look richer and more opulent if you want to vary the colours of your all-one-colour scheme.
Curtains and Window Treatments
Curtains and window treatments are ideal for incorporating all-one-colour materials into your home. By using single-colour textiles in a variety of textures and patterns, you can create unique and fashionable window treatments that will enhance the visual appeal of your room.
There are many ways to use this colour scheme to create beautiful window treatments for your home, ranging from eye-catching designs to delicate striped patterns.'
Choose a sheer fabric
Sheer fabrics are an excellent choice for curtains if you want to maximise the amount of light that enters the room while still maintaining some privacy. Sheer fabric adds a lovely, airy feel to any room.
If you want to highlight your windows with a gentle colour but don't want it to be overpowering, the sheer cloth is unquestionably the way to go. These look great when paired with heavier curtains or drapes. They add a splash of colour and pair well with patterned or textured fabrics.
The most important thing is to select a sheer cloth that will set the tone and create a relaxing atmosphere.
Add a pop of colour with a contrasting trim
Bold colours may add contrast, but soft fabrics are more comfortable. You can add some contrast by using brightly coloured trim. It adds depth to drapes and window treatments and allows for creative combinations that can make all-one-colour materials look modern.
Consider using ribbons and trims to add texture or highlight specific areas. A vibrant aqua trim on an all-white curtain can stand out against a nearly clean wall, or multiple complementary trims can complement the colour scheme for a unique look. For your environment, choose grosgrain ribbon or herringbone tones!
Incorporate patterned fabrics
Printed fabrics add texture, colour, and interest to a room while complementing plain materials. Combining complementary checks and stripes could be effective. The interiors appear nice without being ostentatious. Try polka dot prints for a more playful look.
Use patterned fabrics to complement your plain fabric. Strongly patterned textiles can add interest and intrigue to sheer curtains in light colours. Strong patterns‌ may clash with busy surroundings, so choose subtle geometric designs if you want something subtle but interesting. Keep in mind that too many patterned materials around windows can draw attention away from a space, so stick to one strong design at a time!
Conclusion
Selecting all-one-colour fabrics can help you create a unique, fashionable, and modern look in your home. All-one-colour fabrics, whether used as accents, curtains, upholstery, or in a variety of other applications, can quickly become a creative and adaptable feature of your home décor. There is bound to be an all-one-colour fabric that is ideal for your home among the nearly infinite variety of colours, textures, and designs available