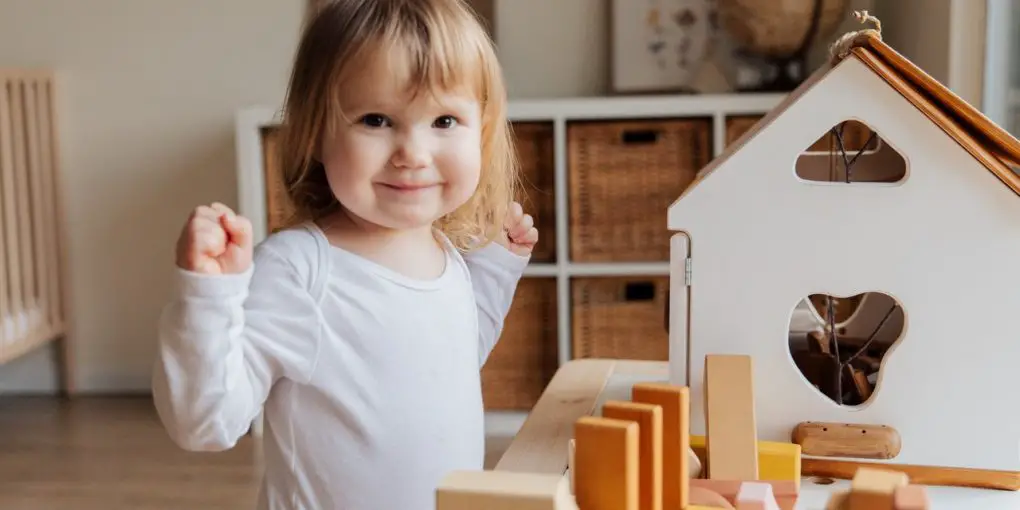 Best Paw Patrol Toys Your Kids Will Surely Love
Disclaimer: There are affiliate links in this post. At no cost to you, I get commissions for purchases made through links in this post.
If your kids are a superfan of the Paw Patrol squad, you've got no other choice but to give them at least one Paw Patrol-inspired toy. Bring them to the nearest toy store or simply search for them online and look for these Paw Patrol toys below. Because they're the best ones that you can give to your little one!
1. Paw Patrol Dino Rescue Motorised Dino Patroller Team Vehicle‍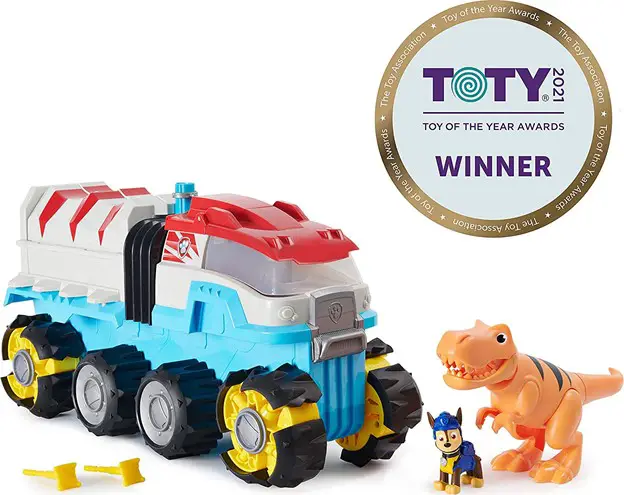 You really can't go wrong with toys that are motorized vehicles. Especially if it features large wheels and a Dino Patroller. This toy vehicle is perfect for your kids who love to collect toy cars. They can play it in the house or out in the yard, thanks to its all-terrain wheels.
This rescue vehicle also features a projectile launcher and Chase the Dino in his rescue uniform. This dinosaur figure has a movable tail and mouth for extra fun! The vehicle on the other hand can accommodate six more Paw Patrol pups while the projectile launcher can shoot 2 projectiles.
2. Paw Patrol Tracker's Jungle Cruiser Pup & Vehicle‍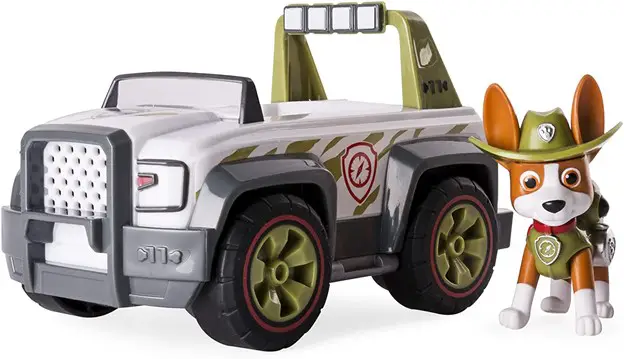 This toy is another terrain vehicle that your kids can play with anywhere. This toy is inspired by the Jungle Cruiser in the Paw Patrol series. It has red-rimmed wheels that are all-terrain and camouflage detailing.
The best thing about it is that it also comes with Tracker the Paw Patrol himself! The action figure wears the signature hat and the backpack, looking like it's ready for a rescue mission anytime.
3. Paw Patrol Ryder's Rescue Vehicle and Figure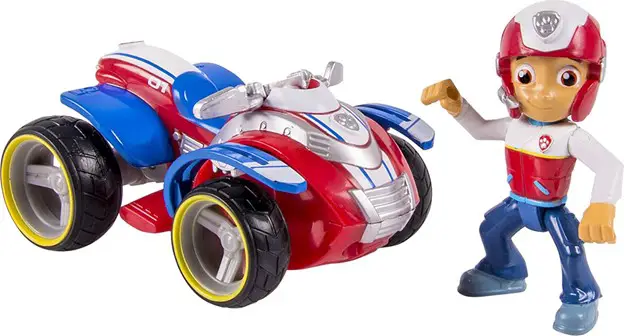 If your kids love Ryder more than anyone else in the Paw Patrol team, then this toy is for them! Your kid can imitate Ryder and be the leader of a rescue mission with the all-terrain vehicle. The best thing about it is that the Ryder toy is posable. Who wouldn't love a pose after a successful rescue mission right?
4. Spin Master Paw Patrol Mini Figure Set Six Piece‍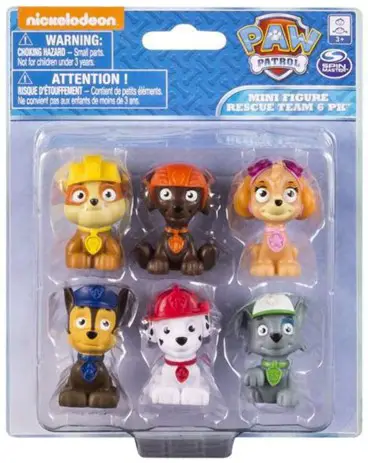 You know your kid really loves Paw Patrol if he or she asks you for a toy of more than one Paw Patrol dog. Well, be a Santa to them even if it's not Christmas yet! Surprise your little one with this Spin Master Paw Patrol Mini Figure Set that features Rubble, Chase, Skye, Zuma, and Rocky!
These action figures are quite small so they can fit into any kind of toy vehicle, whether they're from Paw Patrol or not. They're also easy to pack up and away if you're travelling somewhere.
This set is perfect for role-playing anywhere. If your kids already have existing Paw Patrol toys, they can easily imitate a scene from the show with this set as the characters. They can also be great decorative pieces if your kids don't have plans in playing with them regularly.
5. Paw Patrol Mighty Pups Super Paws Lookout Tower Playset with Lights and Sounds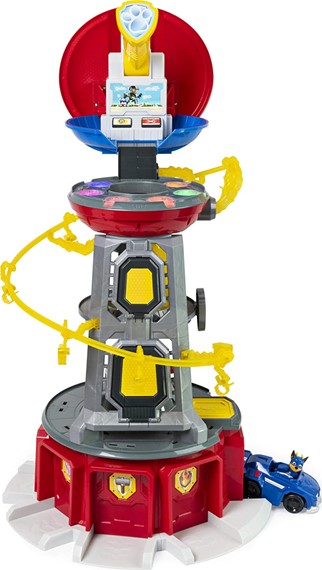 We're saving the best for last on this one. Of all the toys that are on this list, this is probably the biggest one, literally.
For those who don't know, Mighty Pups are the superhero version of the Paw Patrol that appeared in a few episodes of the show. The Mighty Pups received superpowers like super strength and super speed when a large meteor landed in their hometown.
And just like any other squad of superheroes, they have their own headquarters. Which is the Super Paws Mighty Lookout Tower. It's a huge toy tower that's filled with a lot of features like a working telescope, elevator, zipline, and vehicle launcher.
If this Paw Patrol toy doesn't keep your children in happy mode, we don't know what will!