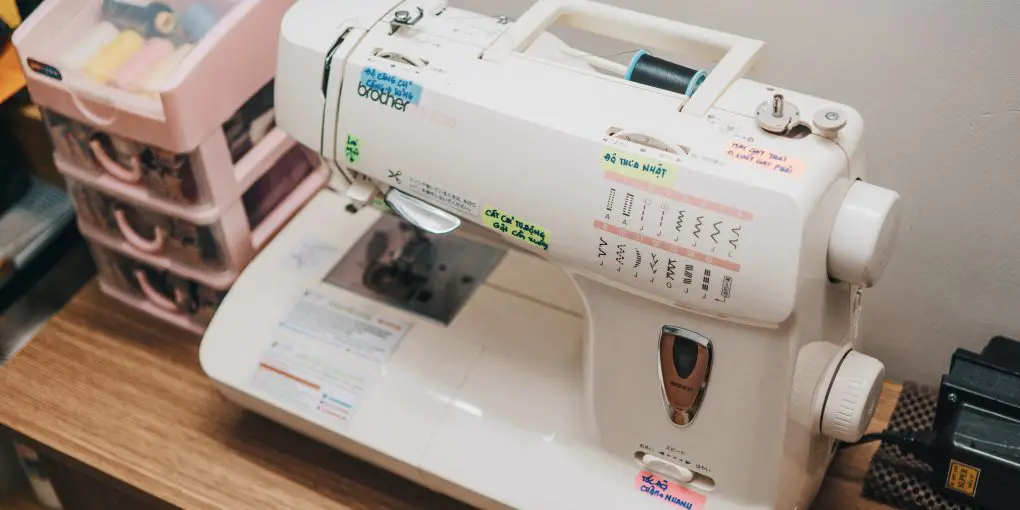 🥇Best Embroidery Machine for Home Business of 2023: Reviews and Buyer's Guide🏆
Disclaimer: There are affiliate links in this post. At no cost to you, I get commissions for purchases made through links in this post.
If you ask a hand embroider about machines, they almost certainly will have a number of reasons why they would never use them. Most of these reasons are usually along the lines of "it loses its uniqueness", "it doesn't have a personality" and "it is not meditative" among others.
I don't know about all that, but I am certain the only way to run a successful embroidery home business is if you are using a machine. They give consistent results and most importantly, complete patterns and stitches that would have taken days using hands in a couple of minutes.
But as you look to take your embroidery to the next level, not unless this isn't your first rodeo, you are going to have a very hard time selecting an embroidery machine. They have huge variations in price, functionality and uses.
In this article, we will narrow down the choices for you and will go over the Top 5 Best Embroidery Machines for Home Business Reviews.
The Brother PE770 is an embroidery machine that easily offers you the best value for your money. It is well-priced, and fully featured: the two compound words unheard of in a single sentence.
It offers a fairly large surface of 5" by 7" to allow you to stitch larger designs for larger clothes such as bags, jackets and home decor items. The wide space also allows you to rotate and combine lettering, designs, borders, and frames as you create your masterpiece.
This machine is perfect for beginners as it comes with 136 embroidery designs including 12 border styles and 10 frame shapes. What's more, it has inbuilt memory so you can transfer other designs through the USB port and an LCD touch screen to edit and view your designs.
Pros
- Well priced
- Built-in, and expandable memory.
- Perfect for beginners
- Handy automatic needle threader.
Cons
- The screen has few editing choices.
Despite its simple design, the Futura XL-400 makes a bold statement just by looking at it. It comes bearing 125 embroidery designs, 5 fonts and preprogrammed with 30 stitches. It also allows you to create and transfer designs from your PC to its internal memory.
As if a 10" by 6" embroidery hoop isn't big enough, the Futura XL-400 comes with an extra hoop, allowing you to create a hoop double measuring 20" by 12". Thanks to the Drop & Sew bobbin systems, you will no longer have a hard time loading and changing the bobbin. It also features a SwiftSmarty system that simplifies the process of threading the needles.
Pros
- You can regulate the speed.
- Uses standard-size needles.
- Perfect for large embroidery designs.
- Its workspace is brightly lit.
- Has a wide variety of designs.
Cons
- Doesn't come with a thread cutter and threader only partially functional.
- Not compatible with mac-books.
Janome MB4N embroidery machine is supposedly one of the first 4-needle embroidery machines for home use, making it a true gem. The 4 needles quadruple the speed and capacity, allowing you to complete complex patterns and stitches in a few minutes. It has a maximum speed of up to 800 stitches per minute, but you may have to slow it down for better results.
It comes with 3MB of memory that can hold up to 100 designs or up to 1.5 million stitches. This unit comes with 10 monogramming fonts, 2-3 letter monogramming, and 50 inbuilt designs.
The Janome MB4N machine is a classic case of you get what you pay for. All the mentioned features place it among the most expensive in this list. The limited number of inbuilt designs and high price means you should stay away if you are just starting out.
With some options on this list weighing as much as 90 pounds, having one that weights 25lbs is an added advantage.
Pros
- Expandable memory
- Relatively light and not bulky
- High embroidery speed
- 4 needles mean its four times faster than the single needle.
- Can use multiple hoops simultaneously.
Cons
- Expensive
Brother has been taking over the market with their products so it shouldn't come as a surprise that two or more of their products made it to the top 5.
Just as most Brother machines, the LB-6800PRW has a subtle design that can sit at the corner of the room without attracting any attention to it. It is quite portable, measuring 20.2" x 15" x 15.1" but this comes at a cost. The embroidery area is just 4"x 4" so it may not be ideal for every use.
LB-6800PRW comes with 70 built-in designs, fonts, and 120 frame patterns. It has a USB port and a cable is included in the package. This allows you to transfer designs from the PC to the unit and back.
Pros
- Easy to use
- Light and portable
- Featured LCD touchscreen
- Needle up-down setting.
- Quiet operation
Cons
- Small embroidery area.
Brother PE525 steals the show with its beautiful looks, patterned with flowers. It weighs just over 18 pounds with measurements of 6.9 x 11.7 x 15 inches. This compact size, while it allows portability, means a reduced embroidery area. For the Brother PE525, it measures a mere 4 by 4 inches. You will have to break your work down into sections if you purchase this one.
It comes with 70 embroidery designs and 120 frame patterns. Its highest speed is 600 stitches per minute. The LCD touchscreen is top quality and also features bright LED lights to illuminate your work area.
Pros
- Has a pattern rotation function
- Allows you to combine designs
- fast-set bobbin technology
- Can connect to your PC.
Cons
- Strictly for embroidery purposes only
Final Verdict
Although you cannot go wrong with any of the above five embroidery machines for home business, the option that delivers the best value for your money is the Janome MB4N Four-Needle Embroidery Machine. It is the fastest in this guide, portable, and allegedly the first of its kind in home embroidery. But this option is only right for you if you can afford it.
If you prefer a more budget-friendly alternative, Brother PE770 Embroidery Machine could do it for you. It is quite affordable and has a medium sized surface. The 136 embroidery designs make it perfect for beginners and experienced embroiders alike.