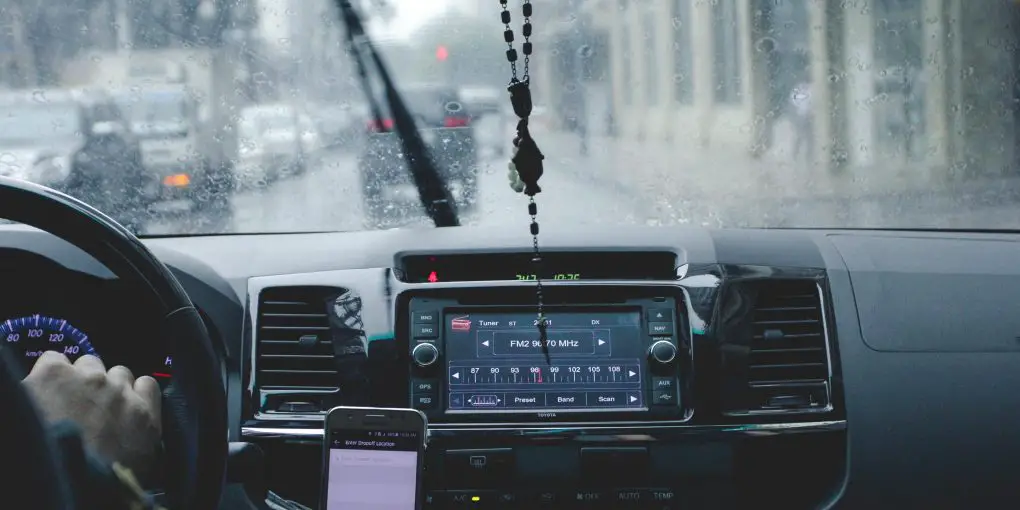 🥇Best Double DIN Head Unit of 2022: Reviews and Buyer's Guide🏆
Disclaimer: There are affiliate links in this post. At no cost to you, I get commissions for purchases made through links in this post.
Nowadays, many young adults buy their first car at scrap yards and fix it themselves to save for accessories on their cars, most notably their radio. This review will go over some of their frequent picks.
Different price points bring different choices. We hope this review can help you choose your next head unit for your car.
Packing a strong core of octa core 4GB 64GB - Android 8.0 PX5 octa-core 64bit Cortex-A53 1.5GHZ, TEF6686 radio IC, this 10.1 inch car radio can carry out more advanced tasks than before, with quicker system responding and faster speed web browsing experience. Via USB cable, you can synchronize your phone with the stereo. Map, music player, calls and messages are all available. Joying 10.1 also supports video out to headrest or external monitor by RCA video output which allows rear seat passenger to enjoy video content on additional rear seat monitors with separate control of audio output. The big screen sports a 1080pHD resolution and also supports 4k videos. This product comes with a 30-day-money-back guarantee and a 2-year warranty.
This is a hybrid of old-school and modern in one stereo station. This radio can play music on CD, DVD, USB, on smart phone via Bluetooth and even iTunes and Spotify. It also supports in-dash receiver for better connect to your phone. Mixtrax, an app features in this radio, can mix your music together dj-style. Time alignment optimizes music for where you're sitting in the vehicle. Power output of AVH-X390BS peak at 50 watts x 4 channels. Its touch screen size is 6.2 inch with 720p resolution, which is okay to go at its price point.
This head unit features common features such as Bluetooth call, DVD player or USB, SD ports; and a way to connect with MP3 Player. The audio and video output can be linked to the headrest and auxiliary screen for more viewing capability. This unit also has a built-in equalizer for you to customize your music, which will then be powered up by an 80 watts x 4 channels speaker. The stereo has a 6.2 inch LCD touch screen which displays in 720p. However, not every feature comes with the basic set. BV9364B comes with multiples variation to suit one's need such as Navigation + Hi res audio set or Rear camera set.
"Get help from your smart phone on the road, without taking your hands off the wheel" – said Sony. The driver can have voice control with this media receiver via Apple Car Play/Android Auto app on smart phone. This Sony device comes with a 6.4 inch LCD touch screen and a powerful 55 watts x 4 channels speaker, which will satisfy your need for music in the car. It has also an ergonomic rotary dial for distraction-free operation. You can upgrade this to include a bigger 7-inch screen or even CD/DVD player.
This double din head unit supports a 9-band parametric EQ and only Apple Car Play over Wireless. So it is only suitable for iPhone user. Different from others, ILX-107 use a 7-inch VGA display with capacitive touch screen and a 6-channel time correction set by Alpine TuneIt App for iPhone. It features the remote control on the steering wheel for convenient control over the unit, 3 Pre-Outs (2V/each) and a 50 watts x 4 channels. Specially, this one does not feature CD/DVD player of any kind.
While also using Android like JOYING mentioned above, this head unit using a weaker core (A9 Quad Core 1.6 GHz CPU, Mali400Mp2 GPU, running Android 7.0, hence the name). Otherwise, all other features still exist. Wifi, Bluetooth, USB/SD card port, GPS, you name it. The stereo also supports OBD II scanner (purchase separately), reversing camera input, steering wheel control and dash cam recording. You can even download your favorite navigation app with offline map in the stereo. The navigation system will lead you to the destination. This product comes with 6.95 inch and 7 inch screen, with or without DVD player, respectively.
Conclusion
Different price points bring different choices. We hope this review can help you choose your next head unit for your car.