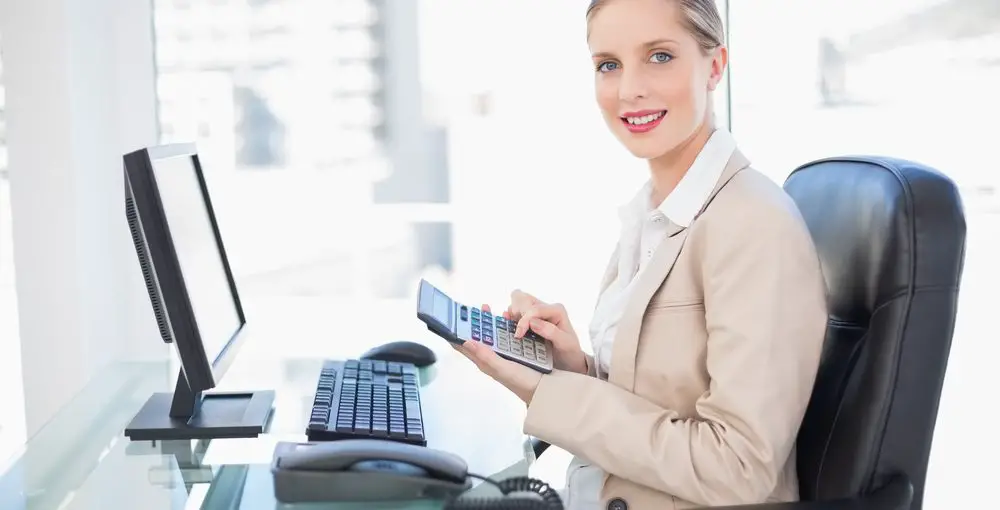 7 Reasons You Should Have a Will
Parents frequently share the struggles and joys of raising children, but many don't speak so transparently about financially planning for a family.
It's no surprise having children comes with additional financial responsibilities and risks. That's why it's pertinent to have a plan in place. What will happen should anything happen to one of you? Even worse, what if something tragic happened to both of you?
Now is the time to get everything in place to ensure the future of your children and partner is secure and in good standing. Obtaining a will should be the first step in preparing. Guardianship, power of attorney, and affordable life insurance for over 40 should also be top of mind. Lastly, don't forget financial planning for your children's future educational needs.
Prepare Yourself Today: 7 Reasons a Will Is Necessary
There are so many reasons a will is important. As we become older, we carry more assets, and our estate affairs become much more complex. After having children, this further gets complicated as they have to have future security. 
What are some of the most important reasons you should have a will?
Deciding who will care for your children – The mere thought of someone else caring for your children is enough to make your stomach turn. However, it's of utmost importance to set up a guardian in case something happens to you and your partner.
Deciding who will care for your animals – Where will Fido go? Our fur babies and animals are so important to us. Plan for their care if you can't care for them any longer.
Leaving a philanthropic legacy – What's your most cherished cause to support? Whether you have a passion for foster care, animal rescue, or environmental welfare, you can leave a portion of the money to any cause that is close to your heart.
Nominating an executor – This person will handle your estate listed in the will. They will be responsible for the closing of accounts, distribution of assets, and making sure all is smooth when carrying out the wishes in your will. 
Planning asset allocations – We work hard for our property, earnings, savings, and investments. Make sure those who are deserving receive your asset distributions. A will lists your assets and states explicitly who will get which assets, reducing any stress for loved ones.
Reducing the risk of family discourse – Without a will, your loved ones will be left without any definitive idea as to what your wishes are if you die. This can cause tension and disputes and leave your wishes unfulfilled.
Making specific funeral arrangements – Funerals are much more complicated than many understand. More than that, they are costly. You can save money for your family by planning. You can leave detailed wishes for your funeral within your will so there is no guesswork when your loved ones plan your funeral. 
Life Insurance & Power of Attorney: Why They Are So Important 
Life insurance can be life-altering for your family if anything unfortunate happens to you. Life insurance protects your family's financial security. Whether you choose whole life insurance, term life insurance, or universal life insurance, you will set your family up with a continuous income stream that they would otherwise lose with your passing. 
Life's journey can have unexpected outcomes, and often those who pass leave behind debts. Should seniors get life insurance? Without life insurance, you can place this financial burden on your family. As mentioned above, funerals are also a financial burden. With your life insurance policy, you're able to allocate funds to pay for your funeral costs. 
You should also consider setting up a financial power of attorney. While power of attorney is typically encouraged for those who have life-limiting illnesses — especially one like Alzheimer's, in which difficulty managing money is one of the first signs of the disease — it doesn't always need to be for someone critically or terminally ill.
For example, if you're in the military or travel overseas often, a power of attorney can be beneficial should you need someone to handle your affairs in case of incapacitation or inability to be present.
A POA legal document simply states an individual (agent) has the power to act on behalf of you (principal). The agent can have limited or extensive control, depending on the authority you have released through a conventional or durable power of attorney. You can create a power of attorney solely regarding your finances, or you can have one for both your financial and health care arrangements. 
Your Children's Education: Tips to Being Ahead of the Curve 
Your children might still be in diapers, but before you know it, they'll be earning their high school diplomas. Time flies, and education costs are rising with every passing year. Even car insurance for college students is on the rise. Today is the time to start saving for your child's future education costs, whether they attend a postsecondary school or vocational institute. 
Foster an environment of learning and discovery. No matter what direction your child goes, support their education and decisions. Provide the necessary tools to hold good academic standing, hopefully getting scholarships to help with educational costs. 
Start a Section 529 savings account as early as possible and invest in your children's future. These accounts have tax advantages, a potentially higher return than on a bank account, and also allow for changes in beneficiaries as well as flexibility in the types of education covered. 
A whole life insurance policy can surprisingly benefit a child in the future. If your child needs to borrow against the policy for education costs, they have the option to do so. Although the policy's value will likely grow over time, keep in mind that if they borrow against the policy, that would reduce the cash surrender value.
Financial Success: Be in Control of Your Family's Future
In the light of transparency, none of these discussions are enjoyable. As adults, we have a lot of pressure to ensure we make the best decisions for ourselves and our families. We want the peace of mind that they are taken care of should anything tragic happen.
Of course, we don't plan for anything to happen, but life has its own plans. That's entirely out of our control, but we can control our future and our family's financial security. 
Carla Hughes writes and researches for the life insurance site, TopQuoteLifeInsurance.com. Being a new parent, Carla has navigated the critical financial decisions to secure the future for herself and her family.