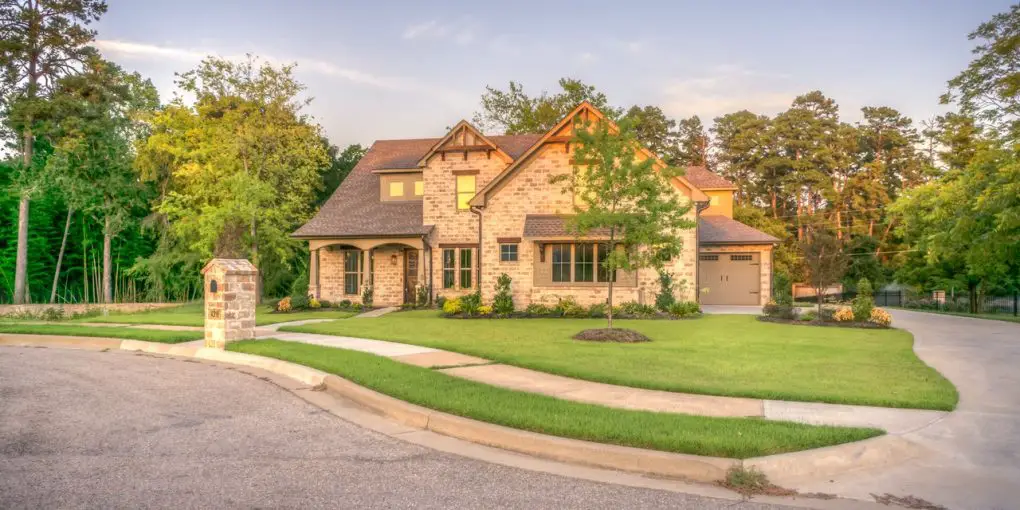 What You Need to Know About Buying a Family Home
Are you buying a home for your family and are hiring a real estate agent? This experience can be as rewarding as it is long-winded and frustrating. There's so much to consider as a first-time homebuyer, and you want to ensure you're on the right track from the start.
These suggestions can help you along the way as you find your dream house. Here's what you need to know about buying a family home for the first time.
1. Save Enough Money for a Down Payment
It's obvious that you need money to buy a house. How much should you set aside? If you're like most Americans, you probably think you need to put down 20%. That can be a lot of cash — but fortunately, it's no longer the norm.
In some cases, you'll find homebuyers putting down as little as 3% when they pick a loan. The average figure ranges from 7% to 16%. It's much easier to envision yourself owning a home when you don't have to save tens of thousands of dollars.
Everyone's situation is different. Be sure to analyze your circumstances so that you know how much money to put away. Try using online calculators to determine what you can feasibly afford.
2. Consider Everyone's Wants and Needs
You're buying your family's home with your money. As a result, you want to ensure whatever property you choose meets your checklist. But you should also look to tomorrow. This house is where your kids will grow up. That means their wants and needs matter, too.
Take time to contemplate the next five to 10 years. Your children won't want to share a room when they're older, right? Do your best to think in both the present and future tense. These considerations are crucial whether you're buying a home while pregnant or you already have kids in tow.
3. Get Pre-Approved for a Mortgage
Receiving a pre-approval letter for a mortgage is a key step in your search for a home. This document comes from a lender after they evaluate your financial history. It determines how much loan you're allowed to borrow.
Getting your mortgage pre-approved will help you jumpstart your house hunt. You can't know your budget until you know what your loan looks like. Aim to obtain your pre-approval letter before you begin looking for homes.
4. Find a Helpful Real Estate Agent
The real estate agent you pick can make or break your experience. It's crucial to find someone who listens to you and recognizes your goals. Finding a home by yourself is an option, but you should think about getting a real estate agent to help you navigate your first property purchase.
Ask friends and family for recommendations. You can also browse online for real estate agents with stellar reviews. It's also critical to learn the difference between those agents and Realtors so that you make the best decision for your search.
Keep in mind that you're hiring your real estate agent. If they end up not fulfilling your needs, you can also let them go to search for another.
5. Examine Each Tiny Detail
It's inevitable that your emotions will drive your search once or twice. That's fine because you should love the house you decide to buy. But at the same time, you can't let those feelings blind you from seeing flaws you'll later dislike when you sign the dotted line.
Try bringing a physical checklist with you while viewing houses to keep your goals in line. Do your best not to overlook even the tiniest details. For example, you may love a home's expansive backyard — but have you thought about how disruptive the highway behind it will be?
You may not be able to hone in on every point. Plus, you'll quickly find that no perfect home exists, especially when you have to stick to a budget. Still, it's essential to examine all points of a house so that you don't end up regretting your decision.
6. Look Into First-Time Homebuyers Programs
There are programs for first-time homebuyers in most cities and counties throughout the United States. These specialized loans and grants can be a lifesaver during your house hunt. It's always a smart idea to explore your options beforehand, especially when you can save money in the short and long run.
Buying a house is no small step. As a result, it's key to research every possible way to help you afford your family's dream home. You may find you qualify for a specific loan that makes a huge difference for your budget. In any case, it's worth checking out at the start of your search.
These Tips Will Help You Purchase Your First Family House
If you're looking to find a house for your family, you can follow a few different steps to make your experience as stress-free and manageable as possible. There's a lot to navigate as a first-time homebuyer. Thankfully, you can make things easy with these tips. Keep them in mind during your house hunt.