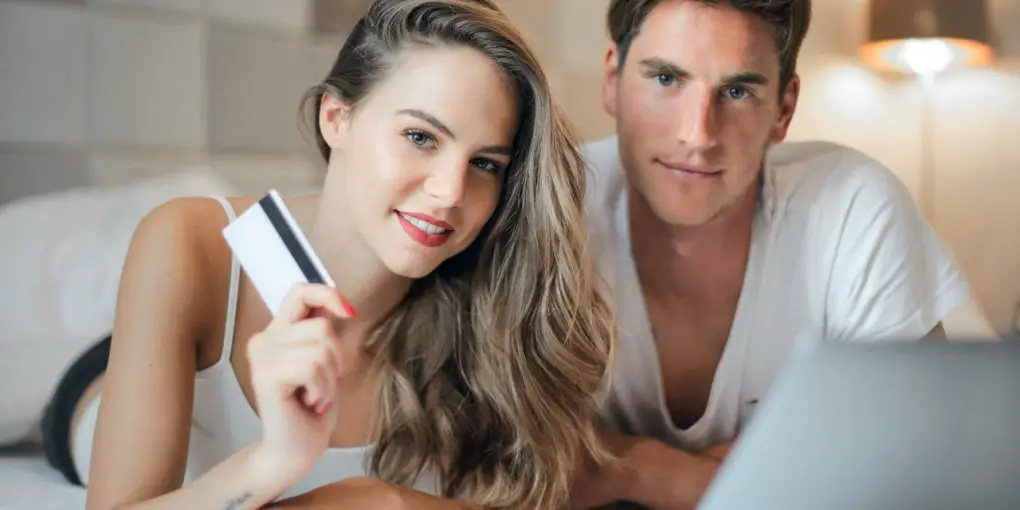 Why You Should Learn About Financial Planning
Disclaimer: There are affiliate links in this post. At no cost to you, I get commissions for purchases made through links in this post.
Technological advancements help businesses to streamline their operations. Today's business world allows companies to make informed decisions by leveraging different software systems. Financial management and accounting are the same way, with high-tech tools enabling you to streamline finance operations. You can handle various tasks efficiently, including managing cash flows and maintaining balance sheets. It saves your time and effort while allowing you to check your financial situation easily. You have to realize the importance of financial planning to enhance your business growth and gain an edge over competitors.
A solid financial plan helps you adjust according to the constantly changing circumstances at the macro and personal levels. If you do not have a clear and compelling financial plan, you will not clarify what you want to accomplish and how you will do that? Financial planning gives you a clear business roadmap to follow that helps you ensure that nothing goes off track. It allows you to take every business step as per your budget and needs, so it helps you keep everything under control. Let's find why you must learn about financial planning.
To Streamline Investments
To make profitable investments, you need sound financial planning. It will help you assess the risks and rewards involved in any investment. You may encourage your current employees to opt for high-level financial degrees to help you make the right investment decisions. You can encourage them to consider the option of virtual education platforms to manage jobs and studies easily.
In that case, an accounting degree would be the right fit. It will not only help your employees to increase their worth but will also help you streamline your investments. Having a highly-qualified staff is a considerable benefit as it enables you to conduct need-based analysis to make suitable investments.
A good financial plan helps you avoid scattered investments that eventually result in a loss. It helps you make the right investment decisions as per your financial needs and budget. If you think there is a risk involved in any investment, consult your financial advisor or accountant to clear all doubts. Seeking professional consultancy will keep you safe from bad financial decisions.
To Manage Budgeting and Cash Flows
If you do not know your spending every month, you must plan your finances. It will help you maintain your budget and improve your savings. Whether you are an entrepreneur or earning bread and butter as an ordinary individual, you should have good savings that you can utilize in emergencies.
Especially when running a business, paying attention to your budget becomes more important. You have to consider different financial factors, from investing in the right resources to managing your marketing expenses. So, having a proper plan helps you manage your cash flows and budgeting efficiently. It enables you to align your financial goals, so you are never short of cash and can run your business operations smoothly.
To Manage Debt
Once you take a loan for business or personal purposes, it gives you gratification instantly. But when the debt pressure starts piling on you, it can affect your personal and financial health big time. It can make you take more loans which will be just like digging the grave of your finances.
To avoid this financial mess, you need a sound plan that will help to assess whether you have sufficient resources to pay off debt on time or not. It will also impact your cash flows positively and strengthen your financial structure.
To Set Right Goals
Financial planning helps you set realistic and intelligent goals that are crucial in improving your financial situation. For example, suppose you want to expand your business. In that case, financial planning will help you assess where to invest to achieve your desired results. Similarly, suppose you're going to buy a new home or a car. In that case, proper planning will help you take suitable measures to accomplish your goals.
You should understand that goals without proper planning are just a wish. So, financial planning helps you analyze how you can manage your finances to fulfill your dreams. Lack of financial planning is one of the leading causes of failure that most business experiences. A clear financial road map will help you understand your current condition and act accordingly.
To Improve your Savings Habit
You need a reasonable budget to make intelligent investments to improve your business progress. It can only be possible if you have developed a good savings habit that will significantly impact your finances.
You should save a particular amount from your monthly revenue in the company's account. It will help you utilize that money effectively in different ways. You can do many things with your savings, from hiring quality resources to investing in your marketing. Savings will reduce the burden on your shoulders as you do not have to defray a massive amount from your bank account.
Once you have the foolproof plan in place, you can determine your needs and save your money accordingly. It will also help you assess the productive investment avenues that can benefit your long-term business growth.
To Calculate Insurance Cover
The right amount of insurance is not less than a blessing for your business or family in an unfortunate situation. While creating a financial plan, you should consult an insurance expert that will help you ensure that nothing goes off track in your absence. It offers financial security to your family or company so that they can maintain the same standard even without you. The right amount of insurance helps you cover different expenses. So, you should take the right step to seek insurance consultancy today as it is the most integral part of financial planning.
Conclusion
You may have heard before that in life, "It is all about money, honey," which is true. You have to plan before going to a particular destination. Similarly, it would help if you had good financial planning to run your business or household. It will ensure financial security for your family members and business and help you accomplish your goals. Also, you will be able to monitor your profit and loss and make decisions accordingly to improve your financial health. Eventually, it will lead to financial success, bringing good prospects in the future.