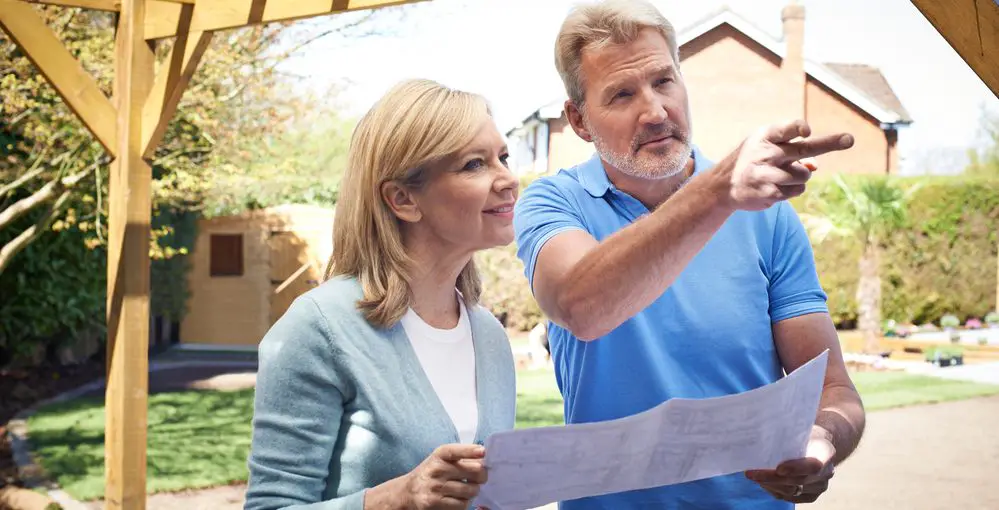 Why You Must Hire a Local Roofing Company
The roof is a large investment for your home. Regardless of whether you desire to do a full roof replacement or repairs, the local roofing company you intend to hire can have a significant impact on your investment. This is why you need to visit 5 Estimates to hire a local roofing contractor. A reputable roofing contractor can know what it takes to offer a high-quality roof. They should also make sure that they provide honest and unbiased information when it comes to the condition of your roof. This article discusses why you must hire a local roofing company.  
Hiring a local roofing company
A quality local roofing contractor can know the local installation codes they need to follow and the paperwork required. They can also know everything else they can require to make sure that your roof is properly installed and is in compliance with the requirements of the state. This can save you from a lot of problems over time when selling your home or dealing with insurance. 
Another reason why you should seek a local roofing company is that you can know their physical location and how to find them. You need to make sure that the potential local roofing contractor has a physical and local office as well as a local phone number. This makes it easier to get them to come to your home when a problem arises. This is also especially crucial after a big storm that leads to roof damage.
Once a serious storm hits a local area, it can be an easy picking for an out-of-state company that chases storms. Such companies can come in, offer low prices, receive their cash, and move on to the next area that is hit by the storm. 
What these companies do is to send their trained salespeople into an area that is hit by the storm and start going from house to house utilizing scare tactics to sell their roofs to unsuspecting homeowners. They can place a sign in your yard which then may attract the attention of your neighbors. 
Within a short period, they can cover the entire neighborhood. When these salespeople leave the area, the crew stays behind and start repair the roof. Quite often, the quality of work on these roofs can be done quickly and poorly. Worse still, they may not offer warranty on their workmanship. Once the crew leaves the job site, the employees of these companies stop answering their phones. This is called a tail light warranty. This is because once their tail lights go, the warranty also disappears. 
What you should look out for before you decide to hire a local roofing contractor 
Every day a new roofing company is being launched while another one folds. Therefore, if you decide to work with a new roofing company that is a few years old, there are good chances that they can offer you cheaper prices. They sometimes work out of their homes, so they tend to have lower overheads than established roofing companies that have existed for many years. 
The problem is that such roofing companies may not know how to price projects properly. As a result, they can end up having financial problems over time. No wonder, this is when new roofing companies decide to shut down. 
You should note that these are still good roofing companies to work with in your area. But you need to make sure that the company can still exist over the years so that it can handle your roof investment. Ideally, a roofing company needs to be in business for long so that it can deal with your roofing issues. 
Besides, every roofing contractor needs to be proud of their job and be willing to defend it. You need to make sure that the roofing contractor you decide to hire provides a warranty for their workmanship. This warranty can be from one year to 25 years or even more. For instance, a contractor that depends a lot on caulk can offer a two-year workmanship warranty since the caulk can fall within a few years.
But when it comes to a roofing contractor's warranty, they need to offer a warranty with a longer period. This shows that the company cares about the installation of your roof. Alternatively, they can even provide a lifetime warranty for their work.
In most cases, the top shingle manufacturers usually choose at least six best roofing contractors in an area to go through the certification process. This certification allows a roofing contractor to give the best warranties and improved warranties on the materials supplied by the manufacturer. 
Therefore, if a roofing contractor in your area is established and known to provide top quality work, the manufacturer can look for them so that they can be certified. Also, the manufacturer can choose them so that their brand can be linked with the roofing contractor's brand.
You should remember that every roofing contractor who is certified tends to take it seriously. When lose their certification, there can be other contractors waiting to take over the certification. This is the reason why a roofing contractor desires to stay certified once they receive the certification.  
A certification also tells the customer that the roofing material manufacturer trusts the roofing company and that they are reputable. They know that the roofing contractor can install their roofing products properly by following the manufacturer's installation instructions. In this way, the customer can benefit from the roofing materials which can last for many years.
Above all, when speaking with the roofing contractor, you need to determine whether or not you will be comfortable working with them. It's a good idea to speak with the owner of the roofing company so that they can listen to your concerns or questions. If the owner spares their time for you, then you can rest assured that they can help you with your roofing issues. If you try to speak with employees in an office with no authority, you can end up speaking with several people until you get tired of solving the situation. This is the reason why you should always talk to a person with authority.