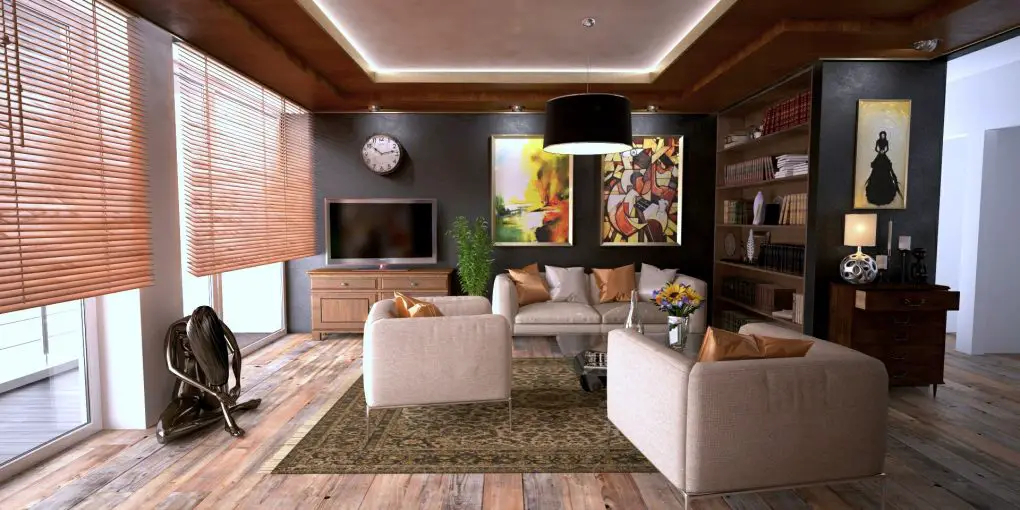 Why Should I Invest in Custom Pleated Blinds for My Home?
Window coverings are an important part of any room décor. When selecting a window treatment, you want to balance style and function. You will likely want window coverings that provide privacy when it is needed and allow you to enjoy the views from your windows.
Plus, you do not want to hassle with hard-to-open window treatments. And you want window treatments that enhance your décor, but that do not look clumsy when they are open. That is a big ask.
Is there really a window treatment that can give you all of that? Let us introduce you to pleated blinds.
What are the Different Types of Window Treatments?
When it is time to select the right window coverings for your home, there are loads of options. But there is no need to feel overwhelmed. Start by understanding the basics about each major type of window treatment, and where pleated blinds fall into the mix.
Pleated blinds – Made from a continuous sheet of fabric, pleated blinds feature crisp pleats that straighten out as the shade is opened. Pleated blinds are affordable window coverings that are available in many fabrics, including blackout options. Pleated shades can open from the top down, or the bottom up, making them highly versatile. Plus, pleated blinds need very little space for installation, and get be installed in tricky situations, such as tilting windows and folding doors.
Cellular or Honeycomb shades – These types of blinds are very similar to pleated blinds, but they are double-layered to create air-trapping pockets. While they have many of the same benefits of pleated blinds, the extra layer of fabric can drive the price point up.
Roller shades – In a simple yet effective design, a single layer of fabric rolls around a rod mounted at the top of the window. To lower the covering, the shade is pulled down to hang flat over the window.
Slated blinds – Slated blinds come in a variety of types, including wood blinds, faux-wood blinds, and mini blinds. Whichever type you choose, slated blinds features individual slats that are strung on cords and lower from the top of the window frame. Available in a variety of finishes and colors, slated blinds are popular options, but lack the versatility to be installed in many windows.
Curtains and drapes – The most dramatic window treatments can be used alone or in combination with shades and blinds. Curtains and drapes are installed above windows and can be more decorative than functional with it comes balancing privacy and light.
What are Pleated Blinds Best Used For?
Thanks to a rich mix of features, pleated blinds are versatile and have many benefits that make them winners across your home.
Visual appeal – Pleated blinds can be custom made in a huge range of fabrics, from solids to dramatic patterns. This allows you to select blinds that accent your décor. While many window coverings have a ho-hum look that you simply need to live with, pleated blinds can become a beautiful focal point. Or select a barley-there fabric and hue, for shades that blend in seamlessly.
Excellent natural light & views – Pleated blinds are perfect for soaking in the views and letting in natural light through your windows. These window coverings open completely and take up very little room when fully compressed, so there is not bulky slats or coverings clogging up your view. Plus, many pleated blinds offer both top downwards and bottom upwards operation, which allows you to exactly position your blinds to make the most of the light.
Privacy control – Every room in your home needs its own level of privacy. While your bedroom may need to be completely blacked out, your living area may call for a more translucent solution. Pleated blinds can be created in a wide range of fabrics, from semi-sheers to blackout options, which allows you to customize the privacy level in every room.
Safety for children and animals – Some window coverings pose dangers to little ones and pets. Cords can cause tangling and choking hazards, which make many types of blinds risky options. But pleated blinds are available in cord-free designs, which makes them safer options for families.
Cost effective – With all these benefits, pleated shades are surprisingly affordable. In fact, pleated blinds often come in at a lower price point than similar honeycomb, or roller shades, depending on the fabric and installation options.
With so many benefits, you may want to install pleated blinds all over your home. And that would work out just fine, since pleated blinds are very versatile. But there are a handful of spots where pleated blinds are standouts.
Kitchens – Whether you are creating a gourmet meal, or scrubbing up the dishes, you want to be able to take in the views from your kitchen. But kitchen windows are often tight spaces with little wiggle room. This combination makes pleated blinds an easy option since they are easy to install in tight spaces and are easy to operate.
Living areas – Imagine sitting in your most comfortable chair, looking out the window as the sun sets over your lawn. Pleated shaped open compactly, so there is not anything to interfere with your view. Plus, the top downwards and bottom upwards design allows you to perfectly position the blind to cut the glare on your television while also enjoying the view.
Nurseries and playrooms – Window coverings are an often-overlooked part of nursery and playroom décor. But many windows coverings can pose certain hazards. Little ones can get tangled in cords and long drapes.
Pleated blinds, with a cord-free design, are a safer choice for rooms where kids spend time. Purchase pleated blinds in a blackout fabric and you will never worry about sunlight disrupting early bedtimes or nap schedules.
Can Pleated Blinds Help Save on Energy Bills?
Pleated blinds, like most types of window coverings, are simple, effective ways to slash electric bills. In the winter months, windows are prime spots for heat loss and drafts. According to Energy.gov, 30% of heating is lost through windows.
Uncovered windows are also problematic in the warm-weather months. Over 75% of sunlight which hits standard window becomes indoor heat, which can lead to uncomfortably warm rooms and the increased use of air conditioning.
Pleated blinds are helpful year-round by preventing both heat loss and direct sunlight. Many pleated blinds can be opened from the top downwards, or from the bottom upwards. This, plus the ease with which pleated blinds can be opened, makes them powerful tools for saving on energy bills.
During the summer, you can make the most of your pleated blinds by strategically closing those on windows receiving direct sun, while opening those away from the sun. This allows to you maximize natural light and prevent heat gain.
During the winter, closing blinds is an easy way to prevent heat leaks. However, on sunny winter days, open the blinds that face the direct sun to allow natural heating of the room. When used properly, energy savings make pleated blinds a worthwhile investment.
Where Can I Get Custom Pleated Blinds for my Windows?
Fenstermann is the go-to source for high-quality, beautifully designed pleated blinds. Engineered and made in Germany, Fenstermann pleated blinds offer a minimalistic look that will blend in and complement any décor. Plus, Fenstermann used a patented system that does away with pull strings to maximize safety and style.
There are 11 different installation options, which makes Fenstermann blinds just right for all your hard-to-fit situations, including folding doors, tilting windows and narrow frames. Even better, drill-free installation options mean you will not need to mar your window frames or moldings.
To find out more about the installation options, to check out over 400 fabric options, or custom pleated blinds, contact Fenstermann today.